Julie shares a selection of the best creative craft workshops, all based in different parts of the UK, and suitable for all abilities.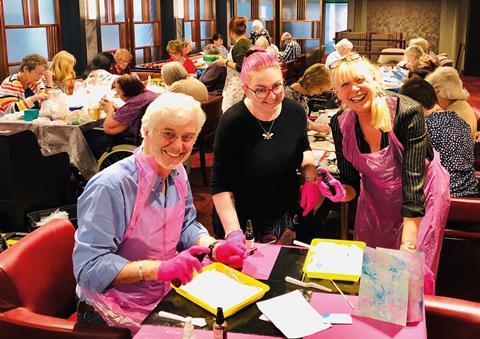 Creativity is one of the greatest qualities we're blessed with. When we're creative, our brains release the natural anti-depressant dopamine. Crafting especially improves our mental health, focusses the mind and calms the brain and body.
Eighteen months ago I launched a new company, Supercraft Cruises, providing a team of top crafting professionals who have chosen to put creativity at the centre their lives. We have sailed with both Saga and Cruise & Maritime Voyages, delivering a diverse range of inspirational workshops for all, and featuring many crafts never before seen at sea - everything from mosaics and bookbinding to stained glass and sculpting.
And the good news is that you don't have to go on a cruise to attend a Supercraft workshop - they also come land-based in various guises! Read on if you reckon your group could benefit from a creative Craft Fest.
The Crafting JAM
A special crafting event has evolved in the Midlands…the twice-yearly Crafting JAM, involving three popular and respected TV crafters, Janie Burnett Bleach, Ali Reeve and Melissa Waudby, hence Crafting JAM!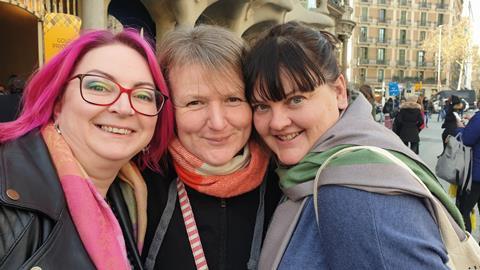 The event takes place over a weekend, and participants can choose one or both days. With three different projects each day, everyone gets the chance to try everything on offer; I went on a Sunday and created a hand stamped lantern with Janie, a vintage ribbon wreath with Melissa, and learnt embossing techniques which I incorporated when making a trinket box with Ali.
Nestled in rural Leicestershire the venue has ample parking, and is close to Market Harborough, with free transfers from the train station if required. All crafting materials are provided, and the price also includes drinks, snacks and a hot lunch.
Groups of up to 36 can be accommodated, with one day priced at £59 and two days £99, plus discount in the Stamps Away shop on-site. To book visit www.clevercut.co.uk/JAM.
Seaside seminars
Teaching from seafront studios in Eastbourne, or Zero, her new shop and studio in Heathfield, East Sussex, Nikki Szabo's sculpting workshops are innovative, contemporary and fun, with tuition in a range of techniques and styles.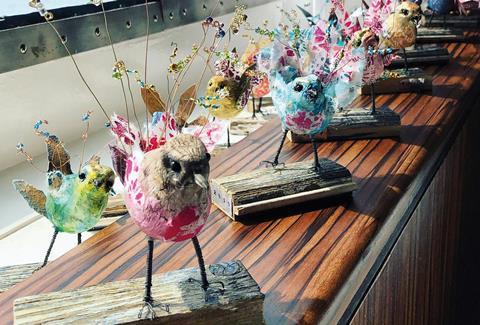 Using an eclectic mix of new and upcycled materials to create delicate, three-dimensional works of art, Nikki's workshops are relaxed and suitable for everyone.
Multi-media paradise
Situated in the picturesque Cotswolds, the award-winning Lechlade Craft Barn offers a wide range of craft workshops in a beautiful stone barn.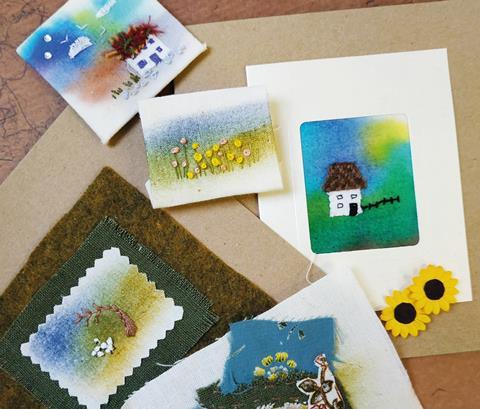 Co-owners Jennie Turner-Maskell and Karen Holland launched the business in 2014 in response to a demand for more affordable workshops in the region. From short tutorials (starting at £10), half day workshops (starting at £25) in block printing, jewellery making and lampshade making, to full day workshops (around £50) in needle felting, mosaics and crochet, the programme evolves constantly, with guest tutors adding to the broad range of topics.
The duo regularly welcome private groups to the Craft Barn, often helping visitors create a bespoke experience in the region. Lechlade itself is stunning, and tours of the region offer a wealth of attractions for those with an interest in all things crafty and creative. Visits are on offer to the nearby Cotswold Woollen Weavers (with its shop, café and fascinating museum) and Kelmscott Manor, the inspirational Cotswold retreat of William Morris.
Crafters Retreats are also an exciting new addition to the menu, with the first Retreat weekend running in April (with the hope that it will become bi-annual) and featuring over 20 workshops including enamelling masterclasses from renowned jeweller Mark Vardy.
Stained glass workshops
Marilia Carvalho is a celebrated stained glass artist working from her studio in Burnham, Buckinghamshire. She designs and makes bespoke contemporary and traditional pieces, undertakes restoration work and offers outstanding one-day workshops.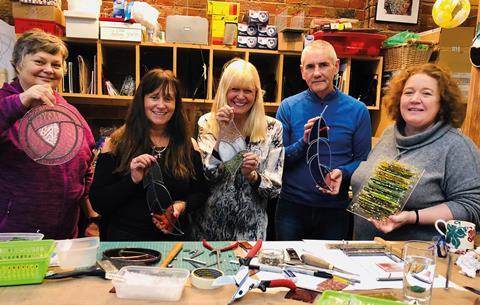 Learn how to master traditional copper foiling, glass fusing and leading techniques in small groups with expert tuition, whilst creating a unique piece of stained glass to take home. Full-day workshops are £90 including drinks, snacks and lunch.

Travel expert and TV presenter, Julie Peasgood is a regular columnist for Group Leisure & Travel.