Group Leisure & Travel is Britain's best read magazine for people who organise group trips and holidays. But we do so much more…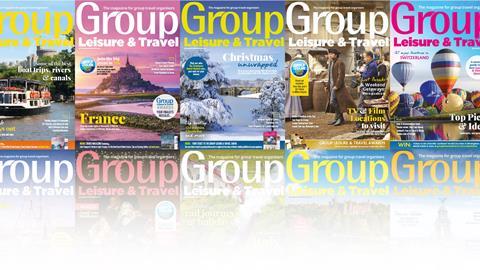 First launched in March 1995 GLT is published by Yandell Publishing (part of the Yandell Media Group), an independent family company based in Milton Keynes.
Posted to readers on a monthly basis, the magazine provides ideas, contacts and advice for group travel organisers and coach operators.
Be it a retired group, a party of friends, a sports & social club, or any form of special interest group, here at Group Leisure & Travel we aim to inspire… and entertain.
The magazine is available free to qualifying group travel organisers (GTOs) via post and readers can also opt-in to receive the e-magazine to their inbox each month. Of course, you can choose both!
But who are these GTOs we refer to and what is group travel? To read more about the market and our audience click here.
What do our readers think?
When we receive feedback from our readers it makes it all worthwhile. Here's an email we received from Ray Spiller from Broomfield Coach Trips…
"Your latest issue came through the letterbox today.
It is so packed with wonderful trips, great ideas and so much to read, see and do!
The only downside is - we can't fit everything in!
You really make it difficult to pick out things. A good number of places we have booked already - thanks to your ideas, but you have so many that we could easily fill another 12 months of trips.
Our group has already done 53 day-trips this year and before the year ends could well notch up 100 trips inside 12 months.
Each time your magazine comes through the letterbox I make a shortlist. The problem is the shortlist is becoming a BIG list!
Thank you so much for all the work you and the team do. Groups would be struggling without your magazine and its ideas."
(August 2023)
If you organise group trips, see if you qualify for a free subscription to Group Leisure & Travel by clicking here and completing the Reader Registration form.
Websites and digital
This website is more than just an extension of the magazine, it offers regular news, exclusive articles, interviews, reviews, opinion, advice, and much more. If you are interested in more dedicated content about group trips and group holidays, this is the number one online destination.
Plus, make sure get the best news and features delivered to you every Thursday - sign up for the Group Leisure & Travel Weekly e-newsletter. You can find out about our Theatre newsletter and other alerts, and how to get them by clicking here.
You can also choose to read each issue of GLT magazine in digital e-magazine format.

And there's more…
Group Leisure & Travel has a large portfolio of products and services that can not only assist GTOs, but offer exciting, targeted commercial opportunities for group travel trade suppliers.
In addition to the magazine, website and Reader Club familiarisation programme, there are a number of directories, annuals and special publications produced throughout the year including:
You can order the above publications and directories by calling +44 (0) 1908-613323.
Travel Exhibitions & Events
The annual Group Leisure & Travel Show (GLT Show) takes place every autumn. The 2023 show will be held at The Marshall Arena, Stadium MK, Milton Keynes on Thursday 5th October.
The one-day exhibition presents GTOs with hundreds of exhibitors ready and eager to help and advise with all sorts of group travel planning. It allows organisers to see so many people in a short space of time and deal with the experts face-to-face. Exhibiting companies also enjoy the benefit of a targeted, high quality audience with huge spending potential.
The annual readers' choice awards ceremony celebrates the best, as voted for by Group Leisure & Travel readers. Taking place each autumn, the initiative culminates in the Group Leisure & Travel Awards ceremony offering the ultimate accolades and the biggest celebration.
Follow us and have your say across social media
Be sociable and follow Group Leisure & Travel on Twitter and LinkedIn, and like us on Facebook. Whatever platform you choose, we deliver news, ideas, comment, photos, video and more. And we value your input too; share your views or link to something useful. Social media is all about sharing and interacting with each other so feel free to join in.
When it comes to group travel, we've got it covered.