Julie Peasgood on her trip to Bekonscot Model Village & Railway in Beaconsfield - a "little piece of history that is forever England".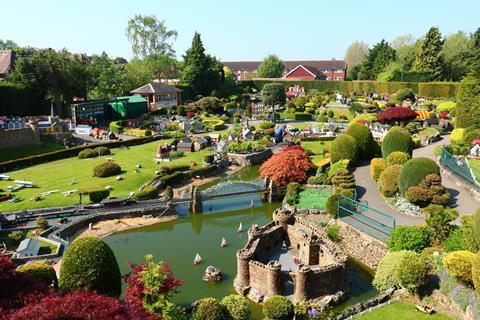 I am peering, transfixed, into the mullioned window of the tiniest shop I have ever seen. Nearby are other miniscule retail outlets, with names like Lee Key Plumbers' Merchants and Sam and Ella's Butchers, but it doesn't immediately dawn on me (until I say their names out loud) that 'Leaky' Plumbers Merchants and 'Salmonella' Butchers are mischievous puns.
Back in the 1920s, Bekonscot Model Village started this trend of humorous play on words for the names of its miniature businesses, something which has now become customary in the model world. But it isn't just the small-scale shops that captivate me (and my two-year-old granddaughter Saha), it's also the awe-inspiring size and scope of this enchanting village.
Created by a Beaconsfield resident, Roland Callingham (with the help of his gardener, maid, chauffeur and cook) Bekonscot is renowned as the oldest, original model village in the world. It covers nearly two acres of painstakingly maintained award-winning gardens, half of which is a Lilliputian 1:12 landscape. An amalgam of Beaconsfield and Ascot, where Callingham had also lived, it began life as an amusement for the accountant and his friends, before becoming the popular commercial visitor attraction it is today.
"And although there are children gasping with delight at the pocket fairground, circus and impressive network of trains every adult around me seems thoroughly smitten too."
We stroll like giants amongst the six different diminutive towns portraying rural England in the 1930s, now sprinkled with automated modern-day additions like a lady cleaning her windows, a cable car, and the thatched cottage that (rather disconcertingly) catches fire. Never fear - a team of firemen successfully fight the blaze!
The craftsmanship and attention to detail is extraordinary, with the undulating path that winds through the village revealing surprises, delights and eccentricities at every turn: from the canal barges and horse drawn carriages to the church - complete with bell ringers - and even a miniscule replica of Enid Blyton's home, a fellow Beaconsfield resident.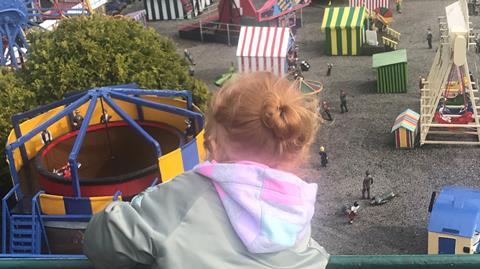 Groups of 15 or more can benefit from discounts and free coach parking (but always make contact first on 01494-672919 or email info@bekonscot.co.uk). Talks on the history of the village and its unique models can be arranged for up to 25 people; and groups of more than 20 can combine a visit with a tranquil two and a half hours river cruise along the Thames from Windsor, taking in a light lunch en-route. The village itself has a small (but not miniature!) café with seating inside and lots of tables outside.
Bekonscot is a not-for-profit company and has so far raised over £5.5 million for charities in the UK and abroad. With TV appearances in programmes as diverse as Midsomer Murders, The One Show, Blue Peter and Countryfile - and widely acknowledged as the inspiration for numerous model villages and miniature parks worldwide - this quintessentially English attraction can truly be classed as a national treasure.
In 1936, at around the same time that Bekonscot was gaining fame and recognition, Carol Coward wrote about the picturesque town of Rye, 'There are few places in our land as beautiful and also interesting as little Rye in Sussex'.
Julie's tips for making the most of your visit to Bekonscot
Begin by getting your bearings at the Rye Heritage Centre (don't miss the charming Old Penny Arcade upstairs).
Relish the views from the top of St Mary's Church, with its still functioning turret clock made in 1561.
Stop for lunch at the Jacobean Fletcher's House next door.
Enjoy tea and the lovely garden at Lamb House, finishing with a fascinating tour of splendid antique shops & galleries.
Group booking information
Bekonscot is open from February to November each year, seven days a week. Discounted rates are available for groups of 15 or more on entry, contact the team in advance to arrange a group visit. Call 01494-672919, e-mail info@bekonscot.co.uk and visit www.bekonscot.co.uk

Travel expert and TV presenter, Julie Peasgood is a regular columnist for Group Leisure & Travel.