The winner of The Excellence Award 2020 was… Shauna Potts of Simply Groups.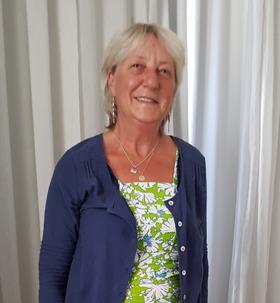 Shauna was announced as the winner during the Group Leisure & Travel Awards ceremony broadcast online on Wednesday, 7th October, 2020.
She was nominated and then voted for by group travel organisers.
On finding out she had won, Shauna who is director of tour operator Simply Groups, said: "I'm overwhelmed and feel humbled that people have nominated and then voted for me.
"I'm gobsmacked. It means so much this year, more than any other year."
"I couldn't do this without the team, everybody gives 110% all the time. There's an awful lot of work that goes into what we do and to have the recognition from people I've helped to provide holidays for so many years, is amazing. I'm really made up."
The award was presented during the awards ceremony which was co-hosted by magician and TV presenter Ben Hanlin, best known for his award-winning ITV2 series Tricked as well as finishing as a semi-finalist in this year's Dancing on Ice.
Congratulations to all of the 2020 Excellence Award finalists ….
Shauna Potts, director/office manager, Simply Groups
Billy Scanes, group travel executive, Saga Holidays Ltd
Alex Szeremeta, group sales advisor, Daish's
Ellen Walker, business development manager, Travel Editions
To find out more about each finalist, what their role involves and what they love about their job, see our special feature about them.
What others said about Shauna?
"Her knowledge of the rules and regulations for the travel industry is far in excess of anyone else I've come across."