If you do not qualify for a free subscription to Group Leisure & Travel magazine, fear not… you can take advantage of a value-for-money paid sub.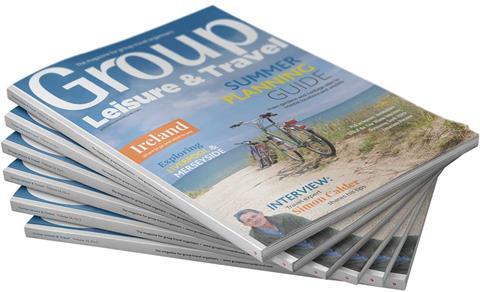 In each issue, you can expect:
The latest news from attractions, theatres, tour operators, hotels, tourist boards and more, meaning you'll be the first to hear about new ideas and offers.
Columns and articles from expert writers, such as Julie Peasgood, Simon Calder, Jeannine Williamson and Jane Archer.
Theatre reviews and exclusive interviews with leading members of West End casts.
Special features on a range of topics, such as gardens, historic properties, museums, Christmas, shopping, hotels, and much more.
Destination pieces looking at where to go and what to do, in Britain, Europe and across the globe.
Interviews with other group travel organisers who tell us about their group, trips and how they organise.
And much more….
Start your paid subscription via the secure Paypal menu below:
Please note that a 12 month subscription is for 12 issues of Group Leisure & Travel magazine and payments are made to Yandell Publishing Ltd. Magazine subscriptions automatically renew after a year unless you cancel. An automated email will be sent to you once you have completed payment, with full details.
If you need help or would like to talk to our subscription department please telephone 01908 613323 or send an email to subs@groupleisureandtravel.com (note: do not send payment or senstive details via email).