Raving about the the city's heritage, Group Leisure & Travel's new website and testing the water for a creative voyage.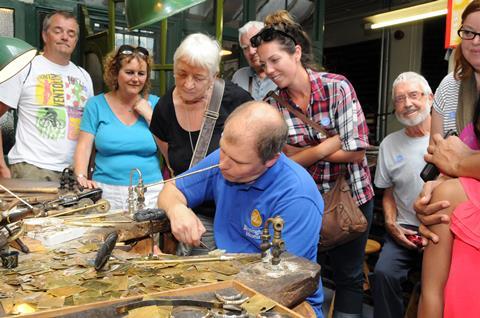 "Living on Earth is expensive, but it does include a free trip around the sun every year". I wish I could credit whoever penned that inspired quotation, but unfortunately its author is listed as unknown. I do however, know the author of another of my favourite travel quotes, the visionary W B Yeats, who observed: "The world is full of magic things, patiently waiting for our senses to grow sharper."
Can I just take this opportunity to rave about the new all-singing, all-dancing Group Leisure & Travel website that is full of magic things? I know I'm slightly late with my praise as it launched a few months ago, but it's attractive, packed with valuable info and extremely easy to navigate.
Worthy of all the accolades it has already received, I am also proud to find my columns listed there (and in fact I am so long overdue in updating my own website that it's inspired me to take action too!)
Explore Birmingham's jewellery heritage
It's interesting to see that Birmingham is first on the list for top UK destinations, as mentioned on the GLT website, and I'd recommend a visit to the Museum of the Jewellery Quarter. Offering an award-winning guided tour through the preserved workshops of former manufacturers Smith & Pepper, this amazing time capsule gives a fascinating insight into the city's jewellery and metalworking heritage. Perfect for groups of 10 - 50, the tour lasts around two hours, followed by an exploration of the jewellery and metal ware galleries and museum shop (selling original work).
Refreshments are then served in the tearoom. It's £10 per person including a guidebook. For bookings (mandatory for group visits) and details call 0121-348 8001 or email groups@birminghammuseums.org.uk
Join me on a cruise?
I'd like to ask everyone a question: I have been approached by AmaWaterways, an award-winning, luxury river cruise company, about the possibility of running my newest venture, Supercraft Cruises, on board one of their ships. It would be a seven-day trip on the Danube, travelling through Austria, Germany, Hungary and Slovakia, taking in the delights of Budapest, Bratislava, Linz and Vienna.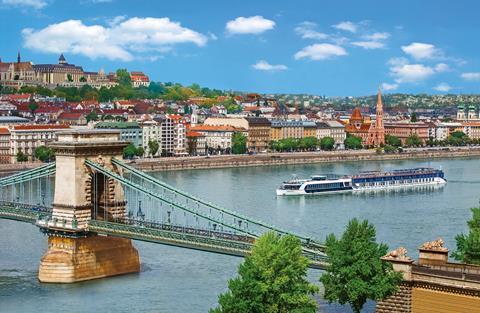 The challenge for me is that crafting workshops are never usually a feature on river cruises, as there often isn't the space (or the time) for them, with many ports of call to cover. That's not to say it couldn't be done though - but what I need to know first is would this be of interest to groups? Would it be an added incentive to booking this lovely itinerary, especially if complimentary craft classes were themed around the destinations?
To give you an idea, we would visit, say, a vineyard and return to make stylish, heart-shaped corkboards with the corks they had saved for us. Or perhaps tour an ancient Abbey, then back on board we'd create unique block-printed scarves and tote bags, inspired by the impressive materials we had seen that morning…
Please email me Julie@groupleisureandtravel.com if you are a group leader - or member of a group - who love crafting, and fancy adding an extra dimension to a cruise along this iconic waterway. At this stage I'm just testing the water – if you'll pardon the pun!

Travel expert and TV presenter, Julie Peasgood is a regular columnist for Group Leisure & Travel.