Recognising special people for more than two decades, the award highlights great group travel organisers, where they go, what they do and the people they organise for… with the winner awarded £2,000 to spend on a holiday to remember.
Many group travel organisers make a real positive impact on the lives of others, from friends and family, to colleagues and clients. They can bring communities together, provide escapism for those who need it, and come from all sorts of backgrounds.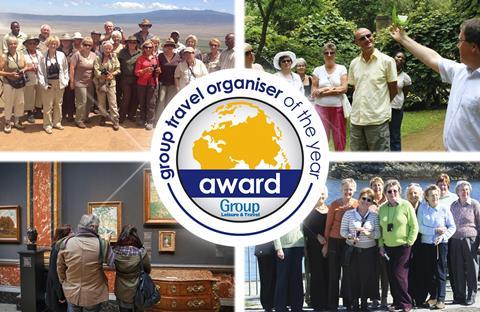 They can be inspirational and fun, and help make a significant contribution to the tourism industry. But one thing is for sure… they are always organised.
The aim is to recognise the time and effort people put into organising great experiences for their friends and colleagues, be that days out, theatre trips, short breaks or holidays.
Entries and nominations are now closed
Thank you to everyone who entered the award, or nominated somebody.
Those in the frame have been asked to provide more information about themselves as we move to the next stages of the process. A shortlist will be contacted to take part in interviews before your 2020 finalists are revealed in September.
The winner will be announced as part of the Group Leisure & Travel Awards ceremony in October.
The 2019 winner was… Sue Shapland of the Exmoor Extroverts
Sue's group began in 1999 to provide educational and good quality entertainment as well as a variety of overseas holidays for local people, many of them living on their own. It has grown over 20 years from three-day trips to a busy and thriving group enjoying a range of interesting holidays including cruises, trips to Malta, Alaska and Cambodia.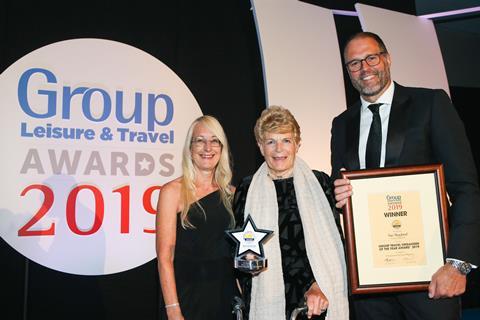 Sue said she gets so much from her role and added: "Seeing so many elderly and otherwise lonely people enjoying themselves whilst holidaying with the group, we have become like a large extended family. This is very apparent in the way they greet each other when they meet up again at the start of a holiday."
She said the aim of her group is to "provide educational and good quality entertainment and a variety of mainly overseas holidays for local people, many of them living on their own, some in remote locations in the Exmoor area".
She added: "Within the UK we enjoy visits to theatres, concerts, gardens, bird sanctuaries, places of local interest and sporting activities. The holidays have developed a wonderful sense camaraderie and everyone knows there will be friends to talk to thus increasing their enjoyment of the holiday.
"The Exmoor Extroverts have grown over 20 years from three-day trips in the first year to a very busy and thriving group who enjoy a large range of interesting visits and more recently the demand for the group holidays has grown considerably."

Our thanks to Travelsphere who partner and support the Group Travel Organiser of the Year Award®.