This award recognises group travel organisers for the positive impact they have on the lives of friends, family, colleagues or the community. It comes with a £2,000 prize to spend on a holiday.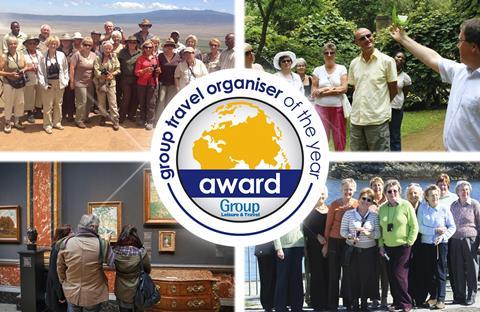 We have loved receiving your entries and nominations and hearing about the group travel organisers who have made a real difference to others.
Your 2021 finalists are…
Elizabeth Hodgson, Barnet U3A
Jackie Ring, Guildford U3A
James Silvester, Hartley and District Active Retirement Association
Maureen Tidbury, M&G Holidays
Congratulations go to these fantastic organisers who were put through their paces during our judging in front of a panel of experts… via Zoom at the moment, naturally!
Read more about your 2021 finalists
More about the award
The GTO of the Year Award® is part of the annual Group Leisure & Travel Awards initiative and the winner will be revealed during the ceremony, which will be broadcast from our custom studio through this website at 4.30pm on Thursday 28th October 2021.
Launched in 1998 and first awarded in 1999, this annual award now comes with a £2,000 first prize for the winner to spend on a holiday to remember. Previous winners have chosen to visit destinations including Austria, Italy and Turkey.
Over the years, all sorts of organisers have been recognised from a range of different groups and backgrounds. What they have all had in common is their ability and willingness to create fun and enjoyable opportunities for other people – many of whom would not have been able to enjoy such experiences otherwise.
Each spring, GTOs are able to enter the award or be nominated by someone. The Group Leisure & Travel team then find out more about them through a questionnaire and, if required, a phone call. A shortlist of four finalists is then decided who are then put in front of a panel of experts, which are normally made up of experienced travel trade professionals and group travel organisers, alongside the senior staff at GLT.
Last year's winner was… Christine Bennett of Deaf Group Holidays
Christine is the organiser for Deaf Group Holidays which enables deaf people to travel with peace of mind knowing that they have a qualified British Sign Language (BSL) interpreter throughout their trip.
Christine explained: "As a profoundly deaf BSL user myself, I recognised there was a lack of suitable provision for deaf people wishing to travel with other deaf people and accompanied by a BSL interpreter. Seeing the groups together and enjoying themselves is the most rewarding aspect. I am immensely proud of the positive feedback I receive at the end of each holiday."
"I also feel that by arranging holidays for deaf people, I fill a gap in the holiday market thereby enabling deaf people to travel with other deaf people so they don't feel the social isolation, insecurity, or miss out on information which you often do when travelling with a group of hearing people."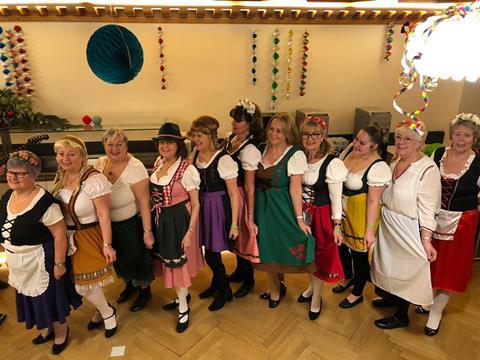 Christine was announced as the winner during the Group Leisure & Travel Awards last October.
On discovering she had won, Christine said: "I'm absolutely gobsmacked, so shocked and so pleased. I feel very honoured – it's for the group, not just for me, they're a lovely group of people and I know they'll be over the moon for me."
You can watch the on-demand video of the 2020 Group Leisure & Travel Awards, ceremony including Christine's reaction by clicking here.
For more information about the Group Leisure & Travel Awards click here.