If you love group organising and think you're pretty good at it, put yourself forward for this special award. Or nominate someone you think deserves some big recognition - if you're a GTO you can do both. There is even £2,000 to spend on a holiday up for grabs!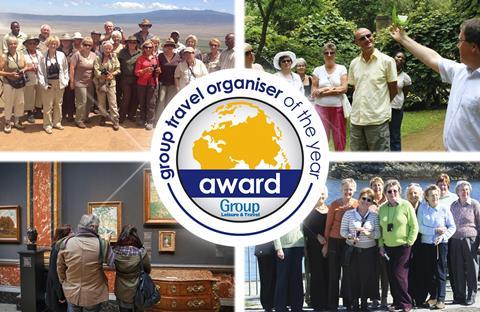 We are on the look-out for someone who's brilliant at organising group trips, helps create memorable holidays, and who makes a positive difference to their friends, colleagues or local community.
It has never been more important to recognise the group travel organisers who keep people connected and the tourism industry moving.
Whether it's somebody who organises experiences for a retired group or a volunteer who runs trips for a U3A, we want to hear about GTOs across the country who deserve to win the Group Travel Organiser of the Year Award®.
It isn't just about what GTOs have done this past year – it's about their overall qualities and personality as an organiser.
Despite restrictions presented by the pandemic, some GTOs have even arranged great virtual experiences for their members and have kept people up to date about rearranged day trips and holidays.
Who is eligible for the award?
People who organise group trips and holidays can enter themselves for the GTO of the Year Award®, whether it's their full-time job, they are a volunteer or somebody who organises as a hobby or as an independent travel organiser.
We accept nominations and encourage travel trade suppliers to put forward the great GTOs they work with.
Important: this is an award for an individual and not for a company and we cannot accept nominations for tour operators. Other categories enable group travel organisers to vote for their favourite suppliers while The Excellence Award is a separate accolade for an individual from the travel trade.
Deadline: nominations and entries must be received by Tuesday 1st June. Terms and conditions apply.
More about the award
The GTO of the Year Award® is part of the annual Group Leisure & Travel Awards initiative. The other categories will open for your votes later this spring and the winners will be announced during the Group Leisure & Travel Awards ceremony later this year.
The winner will receive £2,000 to spend on a holiday to remember; previous winners have chosen to visit destinations including Austria, Italy and Turkey.
Once your entry or nomination has been submitted, it will be received and reviewed by the Group Leisure & Travel team who will be in touch either for further information or to confirm you have made it through as a finalist.
Then, the finalists will be invited to take part in an interview via the online video platform Zoom in the summer.
Last year's winner was… Christine Bennett of Deaf Group Holidays
Christine is the organiser for Deaf Group Holidays which enables deaf people to travel with peace of mind knowing that they have a qualified British Sign Language (BSL) interpreter throughout their trip.
Christine explained: "As a profoundly deaf BSL user myself, I recognised there was a lack of suitable provision for deaf people wishing to travel with other deaf people and accompanied by a BSL interpreter. Seeing the groups together and enjoying themselves is the most rewarding aspect. I am immensely proud of the positive feedback I receive at the end of each holiday."
"I also feel that by arranging holidays for deaf people, I fill a gap in the holiday market thereby enabling deaf people to travel with other deaf people so they don't feel the social isolation, insecurity, or miss out on information which you often do when travelling with a group of hearing people."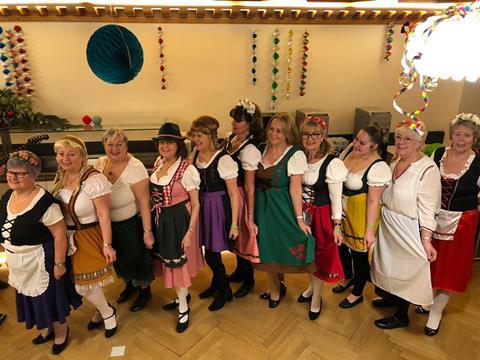 Christine was announced as the winner during the Group Leisure & Travel Awards last October.
On discovering she had won, Christine said: "I'm absolutely gobsmacked, so shocked and so pleased. I feel very honoured – it's for the group, not just for me, they're a lovely group of people and I know they'll be over the moon for me."
You can watch the on-demand video of the 2020 Group Leisure & Travel Awards, ceremony including Christine's reaction by clicking here.
For more information about the Group Leisure & Travel Awards click here.