For the past 26 years, the Who's Who in Group Leisure (WWGL) directory has been the number one reference and information tool that can be used throughout the year, helping you find the ideas and contacts needed to plan all sorts of group trips and holidays.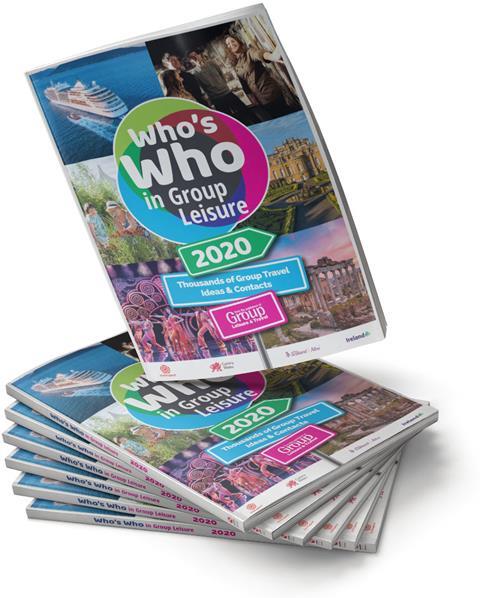 In WWGL you will find handy county-by-county listings for England, as well as sections for Scotland, Wales and Ireland that cover all the main attractions, venues and travel providers.
Plus, there are useful sections for tour operators, national groups, ferry companies and cruise lines, as well as the latest news on some of the big openings in 2020. You'll also find a breakdown of the top ten visited attractions (both free and paid-for) in the UK with the latest figures recently released.
There is a foreword from Helen Whately, Minister for Arts, Heritage and Tourism and comments from VisitEngland, VisitScotland, Visit Wales, and Tourism Ireland.
Editor Keeley Rodgers explains why Who's Who is so popular: "We know how much information is out there when group organisers and coach operators are trying to plan days out and holidays and how hard it is to come up with new ideas all the time. That's why Who's Who in Group Leisure is so valuable, because it has everything all in one place - the attractions, venues, providers and with specific contacts for group organisers."
You can use the digital edition of WWGL or for information about purchasing a print copy please telephone Ingrid Hansford on 01908 613323 or send an e-mail to subs@groupleisureandtravel.com.