Sharing some advice for group organisers and how a Titan Travel cruise tour manager stays at the top of his game.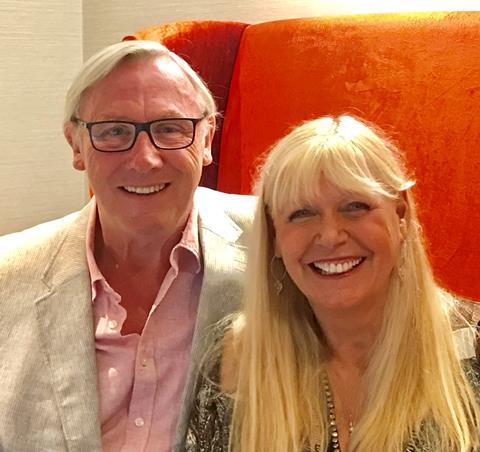 Hello! My name's Ron Disney and I'm your Tour Manager on this Titan cruise. You're going to have a great holiday and I'll be looking after you - don't worry about a thing.'
At 6'5" Ron Disney is literally a tower of strength, capability and kindness. A British relative of the great Walt Disney, his positivity shines through from the word go, and even when one of our group doesn't return to our coach in Cologne, Ron is undeterred and stays behind to search for her.
Later, when we're all safely back on board, I ask him how often things go a little pear-shaped when he's leading a group: "Things can go wrong, but I really feel that if you show your strength as a group leader in the first 24 hours, then people can relax. When they realise I seem to know what I'm doing they're very happy, they'll walk on water with me because they trust me. That's what you've got to do very quickly - gain your group's confidence."
An award-winning tour manager, Ron also does a lot of training for Titan, and advocates several practices he feels are important: "I write a note every night for my clients and put it under their door. I tell them what time we're getting up, what time breakfast is, where we're going and when we're leaving, when we'll have a comfort stop and the whole itinerary, along with my mobile so they can reach me 24/7. At the bottom I give the weather forecast, and I also try make it personal and individual.
"I do this every night for all my group and it's much better than just announcing the next day's activities on the coach, because invariably some people forget the timings. This way I never have anyone who's late. A personal note every night makes all the difference, and in fact some of the best feedback I receive is that people really appreciate having it all written down for them, especially single older ladies who might not feel comfortable asking questions. Having an individual note makes everyone feel more secure.
"Of course you can't do it for very large groups; for instance with the numbers on this ship we have to have a notice on the board, but for small groups like 15 or 20 I put a note under their door so I know it's in their bedrooms. It's more work for a group leader or tour manager, but it puts you in control and it lets everyone know exactly what's going on."
Ron spent many of his early years working at Harrods as a buyer. He tells me: "Harrods had a wonderful saying, Service above Self, and I really believe in that". He then moved on to work for nine years with the Royal family as a retail co-ordinator for the charities that Prince Charles was chairman of.
If they had a retail shop Mr Disney would make sure they set the right standard.
Talking of standards, Ron has some advice for novice Group Leaders at the start of their journey. He shares: "Do extensive research but have some bullet points to talk about rather than delivering a stream of encyclopedic knowledge. Most importantly, don't bluff. People find out very quickly, so always tell the truth. Don't talk about something you don't know about and don't make things up, because there's bound to be someone who really does know about it! Much better to say "I'll find out - and then do find out and go back to them with the information."
And that, folks, is a Ron Disney Production…

Travel expert and TV presenter, Julie Peasgood is a regular columnist for Group Leisure & Travel.