Given the proliferation of holiday adverts currently invading our screens, I reckon I'm not the only one thinking of sunnier climes and relaxing, preferably horizontally. Give me a comfy sun lounger, a good book, a cocktail sporting its tiny umbrella and enough blue sky to make a pair of sailor's trousers (does anyone else remember that expression?) and I'm one happy lady.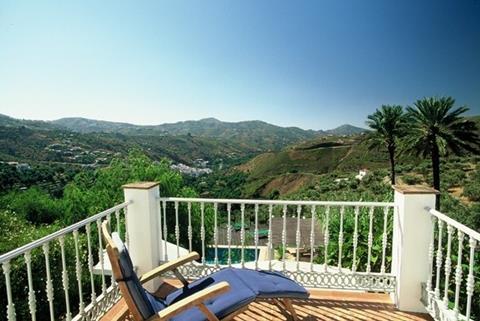 To top this scenario off I would be positioned by the pool at Finca el Cerrillo, the magical boutique hotel in Andalucia owned by Sue and Gordon Kind. The couple from Manchester bought this 200-year-old farmhouse in 2001. A working olive mill and wine press until the mid 60s, it has been meticulously and authentically restored by them over the years, so that its original charm and character can still be celebrated alongside all contemporary comforts.
With a background in theatre design, Gordon has created fourteen unique, en-suite bedrooms throughout the finca and its grounds, each benefitting from Sue's stylish, decorative touches (Garden Room 4 even has its own private roof terrace). There are numerous seating areas dotted around the mature, terraced gardens: patios and terraces offer sunshine or shade, and an inviting Moorish day bed is sheltered by an ancient, 100-year-old carob tree. But it's the treehouse that takes everyone's breath away; a tiny haven in the sky complete with an honesty bar, making it the ultimate aerial hideaway.
Perched high in the foothills of the Sierra Almijara region of southern Spain, the Finca enjoys 360 degrees of glorious views. The pool and deck areas look out over the picturesque white village of Archez with its 13th century Moorish Tower, nestling in the valley below. It's half an hour to the coast, and the neighbouring white villages of Canillas de Albaida and bustling Cómpeta are just a short drive away.
Visitors can book the hotel individually or as a group. www.headwater.com usually handle walking groups, or group leaders can contact the hotel direct at info@hotelfinca.com and benefit from a free place for themselves with a certain number of guests.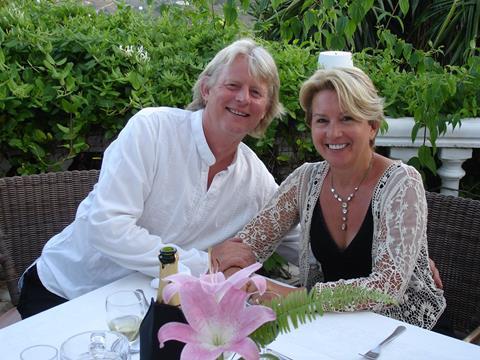 Kind in both name and nature, Sue and Gordon take care of all logistics other than booking flights, which means travellers are collected by taxi from Malaga airport (an hour away) and all further transport, food and entertainment is completely sorted.
Excursions to the Caves in Nerja, the Alhambra in Granada and Malaga Old Town regularly feature on the itinerary, and the hotel is a firm favourite with ramblers, providing spectacular guided walks for groups in no less than three Natural Parks. But Yoga, drama, Tai Chi, painting and creative writing groups also gravitate here for the peace and privacy, the spacious air-conditioned Studio, and the small but comprehensive library.
Outstanding dinners, using fresh local ingredients, are provided at the hotel five nights a week, with half a bottle of wine per person; eating al fresco on the romantic candlelit terrace when the weather is warm, and in the large beamed lounge, complete with roaring log fire, in the winter. Meals in local restaurants are arranged for the other two nights, but visitors are also welcome to do their own thing if they prefer. All breakfasts and delicious picnic/tapas lunches are provided too.
It's difficult not to pepper my copy with even more superlatives, but this gem of a hotel really does deserve its Trip Advisor Certificate of Excellence and full 5 star rating. Whether your visit is to walk, talk, read, relax, exercise, paint or write, one thing is certain – you can't fail to unwind in the informal, convivial atmosphere. And I promise you'll want to return.