Free tours with Regent Seven Seas Cruises? Now that's real luxury, says cruise writer Jane Archer.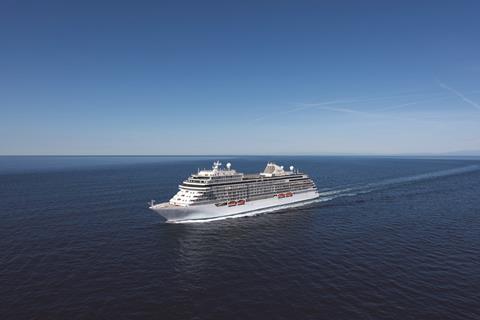 Dark clouds roll in as we set off towards St Petersburg city. "Very fitting," says guide Dmitriy with a wry grin. How true. Because we're off on a revolutionary tour to learn more about the events of October 1917 that shook the world.
As we drove from the port through the suburbs, Dmitriy told us how the city had become a hotbed of unrest by 1917 due to the continued defeats and hardship caused by World War One. In February that year Tsar Nicholas II was forced to abdicate. Eight months later the Bolsheviks seized power.
It was a brilliant tour. The battleship Aurora, which fired the shots signalling the start of the revolution; the excellent Museum of Political History; the home, now museum, of Leningrad's Communist Party boss Sergei Kirov, who was assassinated in 1934, possibly on Stalin's orders but no one knows for sure.
I am cruising the Baltic on Seven Seas Explorer, a vessel owned by Regent Seven Seas Cruises that was dubbed the world's most luxurious ship before it was even built and is now starring in the Channel 5 series The World's Most Expensive Ship.
That doesn't mean the most expensive to cruise on, but the most lavish. Gold leaf in abundance, jaw-dropping chandeliers, artworks by Picasso and Chagall, even leather flooring in the library. And don't get me started on the opulence of the $10,000 a night Regent Suite.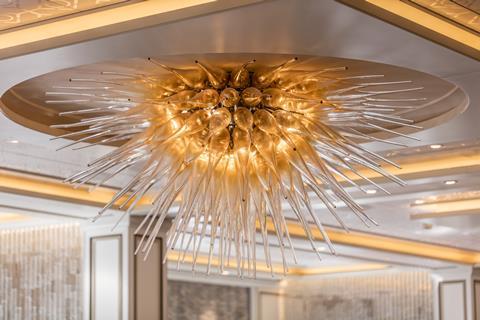 The Baltic is the Brits' go-to cruise spot at the moment, according to the feedback from group organisers and the Cruise Lines International Association, which says 69,000 of us cruised the inland sea in 2018.
And no wonder. It has fabulous cities, world-class museums, palaces and churches, history, culture, cuisine and more. You can spend a small fortune trying to see, do and taste it all.
Which is where Regent comes in. Because not only are its excursions free but there's no limit - apart from your stamina - to how many you take. In St Petersburg alone, you can save hundreds of pounds.
As well as hitting the revolutionary trail, I saw masterpieces by Da Vinci and Rembrandt in the Hermitage and some of the exquisite bejewelled eggs jeweller Carl Faberge made for the last two tsars in the Faberge Museum, and visited the city's Moorish-style Choral Synagogue.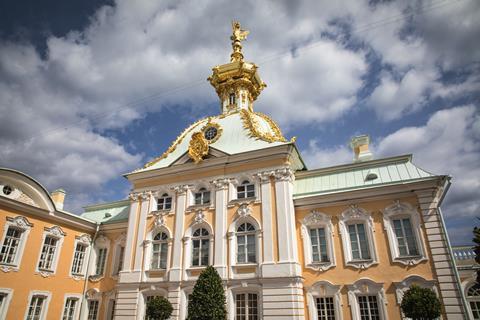 If time had allowed, I could have visited the ornate Catherine Palace, Peter the Great's wonderful Peterhof Palace, cruised the canals, gone on a metro/shopping combo, ticked off the city's cathedrals and much more.
Top benefits with Regent Seven Seas Cruises
And this was all for free. Well sort of. You pay for the tours in the cruise fare of course (which incidentally also includes flights, transfers, drinks, speciality dining, tips, Wi-Fi – almost everything really), but not having to worry about the cost every time book an excursion is a real luxury.
Especially in St Petersburg, where you can only go ashore on a ship's tour unless you get a Russian visa and the cost of the trips can really mount up.
Not all Regent's tours are free. I also treated myself to two paid-for evenings out - a private tour and concert at Menshikov Palace on one and the ballet (brilliant, since you ask) on the other. There was also a price tag on a caviar tasting, a trip to Moscow and a full day touring St Petersburg.
Regent is not just tops for tours in St Petersburg though. The cruise, from Stockholm to Copenhagen, also called into Helsinki in Finland, Warnemunde in Germany and the Baltic states of Latvia, Lithuania and Riga, from where there were city tours, trips to museums, boat rides, even a day out to a Soviet nuclear weapon site. All gratis.
If I hadn't bought the tours in St Petersburg I'd have disembarked after 10 days with a nil bill. Cruise perks don't get much better than that!

Jane is a leading UK cruise journalist and has written for GLT Magazine for several years. She has also appeared as a speaker in the Seminar Theatre at the Group Leisure & Travel Show.