Cruise writer and expert Jane Archer looks at how the cruise experience has changed over the last two decades.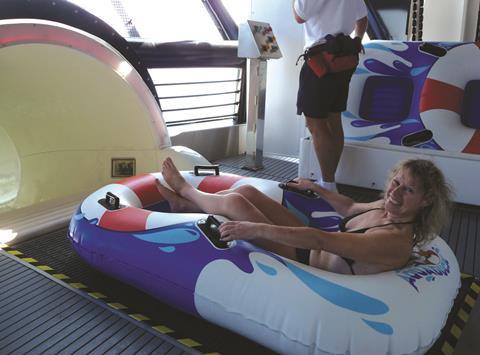 Does anyone remember what they were doing 20 years ago? I do! I was taking my daughter, then aged six, on her first cruise – a voyage around the Caribbean on Disney Cruise Line's Disney Magic.
It seems like only yesterday, which I suspect is how the guys at Group Leisure & Travel feel as they celebrate the magazine's 25th anniversary this year. As I'm not far off marking my silver anniversary as a cruise journalist it seemed rather fitting to look at how the industry has changed in the past two and a half decades.
My first article for the magazine published in 2008. It was a beginners' guide to cruising and covered everything from where you could go on a cruise to what life was like on a ship. It also highlighted the lines offering group benefits.
There weren't many. Only a few hundred Brits were going on cruises back then (compare that with more than two million today) and lines hadn't latched on to the idea of group business.
You only have to look at companies such as Titan Travel and Woods Travel to see how far the idea of group cruising has come. They are taking groups on cruises in the Mediterranean, Baltic and Norwegian fjords, and further afield, to the Panama Canal, South America, even Australia.
Furlongs Travel is taking groups through the Northwest Passage and cruising in to Alaska this year. Owner Richard Furlong says it took almost two decades before he did any cruises – "it was not on the radar" – but then went for broke, offering a cruise to Antarctica. "Clients jumped at it," says Richard. That's when it dawned on him that people were getting more adventurous.
It takes two to tango of course. At the same time cruise lines have become more group savvy, offering discounts and free places for block bookings. Ask organisers for their preferred partners and names such as Holland America Line, Fred. Olsen Cruise Lines, Cruise & Maritime Voyages, Norwegian Cruise Line and Hurtigruten are all mentioned.
More recently we have seen the rise and rise of groups on the rivers, either tapping into special-interest cruises such as gardening or music, or simply introducing clients to what is fast becoming the favourite way to tour Europe. A-Rosa Cruises, Emerald Waterways, Uniworld River Cruises. They are all making it happen.
Changing times
The cruise experience has also changed beyond recognition in the past 25 years.
My early memories are of assigned dinner tables, strict dress codes and people desperate for an invite to the captain's table.
I never knew why. I ended up at the captain's table several times and making conversation could be hard work. The upside was that you were guaranteed top-notch service and there was endless free wine!
NCL revolutionised things in 2000 when it introduced Freestyle, outlawing dress codes, set dining and captain's table. Slowly, slowly others followed suit so now, on most ships you can eat when and with whom you want and leave the formal gear at home.
At the same time lines started to introduce for-fee restaurants. Paying extra to eat on a ship? Some said it would never work. These days resort ships have 15 or more places to eat, many at extra cost, and they are always busy.
And what of the ships themselves? The luxury lines have raised the bar to new levels of opulence to provide a floating paradise for sybarites, while mass market vessels have got bigger and bigger.
I got married on Princess Cruises' Grand Princess, which was the biggest cruise ship in the world when it launched in 1998. It held just over 3,000 passengers. Now ships routinely carry 4,500 and the biggest are twice the tonnage of Grand and hold almost 6,500 passengers.
The extra size has given cruise lines the space to innovate beyond anyone's wildest dreams. My daughter loved going in the kids' clubs when she was young but they look so mundane compared to the waterslides, ropes courses, go-karts, dodgem cars and more on ships these days. Later this year Carnival Cruise Line will make history when it launches new ship Mardi Gras with the first roller coaster at sea.
There has also been a blurring of the lines between luxury and expedition cruising, once two very different beasts, as people have the money to be more adventurous in places such as Antarctica and the Galapagos but don't want to give up their suites, balconies and butlers.
My first cruise to Antarctica 13 years ago was as memorable for the elderly ship I was on as for the penguins I saw. For my next trip, I'll be in a suite with complimentary Champagne on tap. Now that's what I call progress.

Jane is a leading UK cruise journalist and has written for GLT Magazine for several years. She has also appeared as a speaker in the Seminar Theatre at the Group Leisure & Travel Show.