Group tourism in the UK is showing signs of recovery in the form of overnight coach holidays, according to the European Tourism Association (ETOA).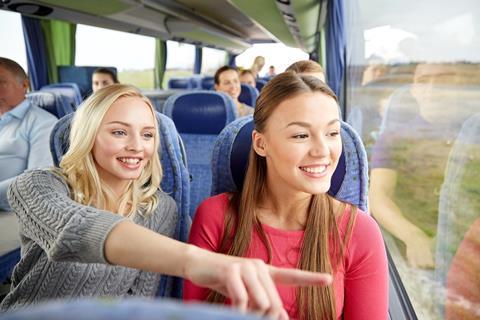 Following recent clarification about the 'rule of six' not affecting coach or tour operators in England, there are signs that group travel is picking up again with more organisers planning day trips and short breaks in the coming months.
Just some of the group trips Group Leisure & Travel have heard about recently include a vintage Essex tour, a themed day at West Midlands Safari Park and a holiday to the Isle of Wight.
Trade association ETOA said there were more than 300 domestic operators that offer overnight holidays by coach to destinations across the UK, which include coastal towns and regional cities.
Its CEO Tom Jenkins said: "There is demand. One by-product of the lockdown was to stoke a desire to get out and this is being manifested in millions of pounds of bookings for short break vacations in the UK.
"The domestic tourism industry is crucial in delivering low-season demand to areas that need customers. It also helps off-set some of the huge losses sustained by the group tourism industry. Many operators bought ultra-low emission fleets which are largely idle while we witness a resurgence in private transport. Even a low-level activity gives a glimmer of hope."
Making coach holidays as safe as possible
Hotels, venues and attractions have been working hard to put measures in place that protect visitors and minimise contact during visits. Such measures involve: one-way systems, a limit on numbers, the wearing of face masks and timed entries.
To find out which attractions are welcoming groups, see our list and look out for the logo.
As long as coach operators are following the Safer Transport Guidance for Operators, there currently isn't a limit on the number of passengers.