The firm says it has all of the Covid-19 meaures in place to resume its excursions programme with coach holidays to follow from September.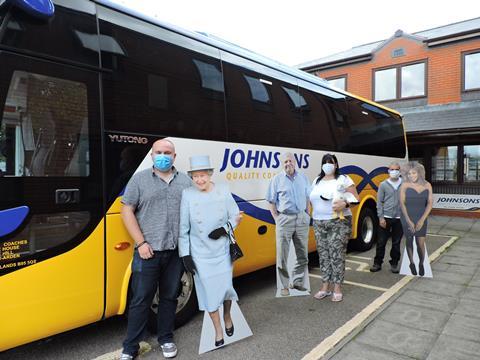 The West-Midlands based coach operator has published its new safety measures for coach travel, both during and beyond the Covid-19 pandemic.
These include socially distanced seating, temperature checks prior to boarding, hand sanitiser being given out, the driver wearing protective gloves and a fask mask, plus cleaning procedures in place for the coach after each use.
Its day trips programme will restart on Saturday, 1st August featuring destinations such as Lyme Regis, Sidmouth, Norwich, London, Bath and the Lake District.
The company says the prices have been increased slightly so that it can operate the trips with "reduced capacity on board and ensure absolute cleansing and sanitisation."
It is intending to resume its holiday programme from September and will be releasing the itineraries available from November this year until next autumn, on its website.
In a statement on its website, Johnsons explains: "With holidays, the process of re-starting is of course more involved, as we've had to go through the process of receiving and checking each hotel's risk assessment and also those of the attractions included, to ensure that their procedures, as well as ours, provide for complete safety for our passengers and staff, as well as between us all, making sure that the holiday is fully enjoyable."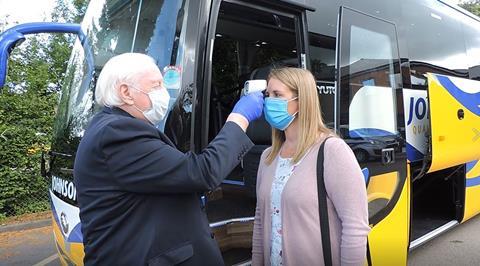 Commercial director John Johnson previously told GLT magazine that the biggest challenge ahead for coach tourism was increasing confidence and maintaining the enjoyment for customers.
He said: "We're all going to have to put measures in place and the challenge is making it enjoyable. I'm going to have a load of face masks with smiley faces on, for example."
His message to group organisers was: "Stick with us, we had a cracking industry before this, and we'll have the same afterwards. Coach tourism pleases an awful lot of people, especially those in the over 60s and 70s. We've just got to work together and survive to see happier days."