What they said on….
…. when they'll restart trips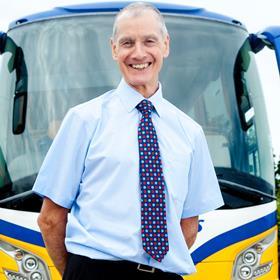 John Johnson, Johnsons Coach & Bus Travel: "We're planning to operate day excursions from mid July as a sort of a dip your foot in the water to try to get customers on board. We hope to operate holidays from August onwards and we're on the verge of sending out our list of holidays from this autumn through to next autumn with the intention of offering people holidays next year based on the ones they've had to cancel."
Shirley Winn, Isle of Wight Tours: "We want to make sure the time is right for our customers. What we don't want to do is start operating again too soon and then find that legislation changes or we get a localised outbreak and therefore our customer confidence rockets down again having built it up.
"We have listened to each organiser about their concerns and we want to build up customer confidence so they're happy to travel again. We've got a few groups who are saying they are going on trips from middle to late September, that's when we're looking at starting."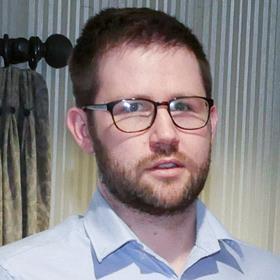 Daniel Kirby, Kirby's Coaches: "We've got some bookings for late July so we're trying to involve the customers and try to learn about what would make them comfortable. We're trying to work out what we need to do on the coaches to create the right distance and reassurance and work with hotels and venues to create a safe environment from start to finish. July is going to be a pivotal month for us. Once you see people socialising and if there's no second spike then I think July is going to be pivotal on how comfortable people feel."
Separate to our Zoom interview, Kristy Elsmere of Woods Travel got in touch to tell us: "Customers are phoning us up and asking for brochures now and we've got groups booked on trips in September. I would say to groups though, when booking future trips, make sure that the company you book with has financial cover through BCH, ABTA or similar – because then you know your bookings are covered if anything was to happen to that company. We'd like to thank our group organisers for their support and understanding through all of this and assure them that we will be providing our usual excellence service as soon as we possibly can."

…. an inevitable rise in prices
John Johnson, Johnsons Coach & Bus Travel: "We're going to ask our customers for feedback. My costs are going to be increased and they're going to be divided by fewer people and the coach costs the same to run. So we're asking 'how do you feel about accepting some kind of Covid-19 supplement'. I'm hoping they're positive about it and they accept that they will pay more because they'll want to get out and about again."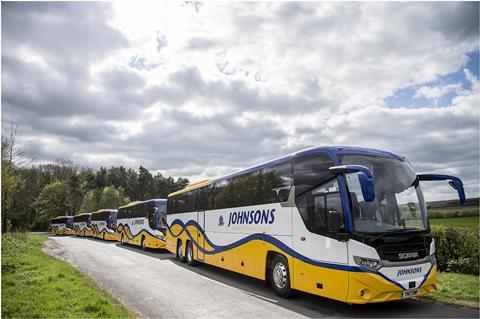 Shirley Winn, Isle of Wight Tours: "When I approached the subject of costs with our groups, I told them that we will keep it to the minimum numbers we can but there will be an increase in price. They said, 'you will keep us safe, we don't mind paying a bit more and because we haven't been anywhere for 16 weeks our pensions have mounted up so we can probably pay'. That was quite heart-warming."
Daniel Kirby, Kirby's Coaches: "We will need to increase our prices. It won't be viable otherwise. We will also need to ensure that, should anything happen like this again, we can look after the customers in the best way possible."
Got something to say? Add a comment at the bottom of the story.
…. on the biggest challenge ahead & future of coach tourism
John Johnson, Johnsons Coach & Bus Travel: "Simply that of confidence and enjoyment for our customers. We're all going to have to put measures in place and the challenge is still making it enjoyable. I'm going to have a load of face masks on with smiley faces for example. The furlough scheme will end when the season ends, it's going to be a huge challenge for us."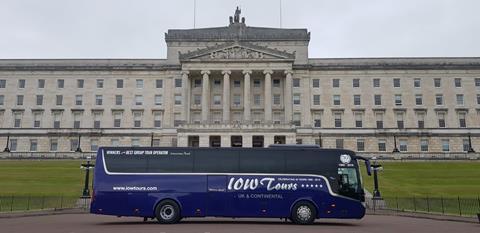 Shirley Winn, Isle of Wight Tours: "Sadly the coach industry has been left out of a lot of the support because it hasn't been recognised as part of the leisure and tourism industry. I've been lobbying our MP for the coach sector and we believe there are some bits and pieces that will come out which we desperately need. We're facing three winters and three winters of really hard work but I think there's a boom coming for those who survive."
Daniel Kirby, Kirby's Coaches: "I agree, we've been left out of a lot of the help. Being able to have the loan repayments over a longer period of time would help. I'm hoping that perhaps those of us who remain in the sector may have a bit more of a spotlight on them."
John Wales, chair of the Coach Tourism Association (CTA) said:
"The vital point about the one metre plus announcement and the detailed instructions that followed, is that it gives the hospitality and tourism industries the necessary guidelines they need in order to re-open their businesses.
Coach Tourism Association members have been hard at work during the lockdown doing their best to keep their businesses afloat. They now know what the restrictions will be on carrying coach tour passengers during the coming months. This means they can draw up their most effective seating plans and work closely with hotels to try and take as many people on much needed UK tours and breaks as soon as possible.
We all know that, pending a virus-beating inoculation, holidays and travel – as so much else in our lives – will never be quite the same for the foreseeable future. But this announcement certainly paves the way back to some form of normality and will get our members back in business."