Hundreds of coach firms descended on Parliament Square on Monday to urge the Government to support the coach travel and tourism industry.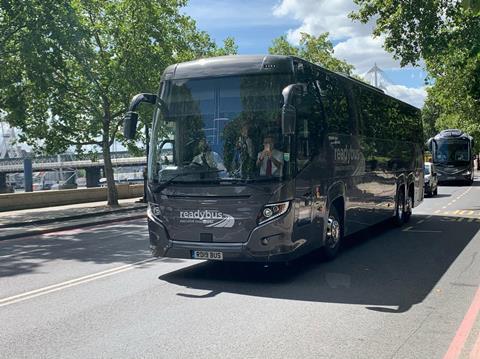 The empty coaches, from all over the country, drove around central London including Westminster, to show they are united in raising awareness of the issues facing the industry and putting pressure on the Government to listen and act.
Matt Clayson, who owns Readybus, based in Buckinghamshire, was at the rally to ensure that the coach sector wasn't "forgotten". He posted on social media: "The coach sector is made up of many small independent companies between them employing 42,000 people and coach tourism contributes over £6bn to the economy.
"On a normal July day there would be over 3000 coaches operating in London supporting the tourist economy, today (Monday) there will be around 300 coaches from across the UK showing support to our sector and hoping that some additional support will be made available from the Government."
Coach companies, including Warwickshire-based Johnsons, took to social media to show the turnout and support at the event:
Today we lend our support to the #honkforhope campaign! Coaches play a vital role in keeping the country moving with services for schools, tourism, events & more! Ourselves, @CPT_UK & 400+ coaches hope the government hear us and provide support to 100's of UK family businesses pic.twitter.com/sHv8EeQsOw

— Johnsons Coaches (@johnsonscoaches) July 20, 2020
All go at #honkforhopeuk with plenty more coaches to come through! pic.twitter.com/Adx6Wjqzi4

— Confederation of Passenger Transport (@CPT_UK) July 20, 2020

Weston-super-Mare based Bakers Dolphin was also among the companies taking part. Managing director Max Fletcher said it would be helpful for the Government to clarify maximum group sizes that they can transport, adding: "We believe we can fit a good number of passengers into our vehicles while still maintaining social distancing, certainly in excess of the 30 people which is the maximum currently legally allowed for a group or gathering.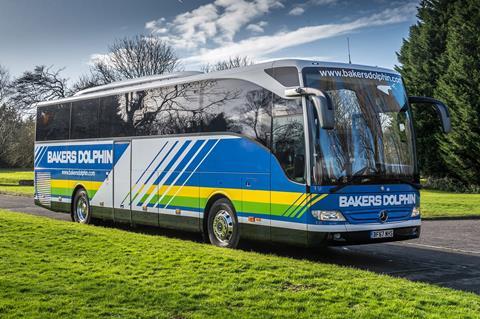 "We would like the government to extend that number in order to make it more viable for us to operate coach holidays and day trips. At present with the restriction to only 30, we cannot run profitably.
"We accept that there will be some restrictions in the numbers of passengers but we believe we can safely carry more than the 30 maximum we are allowed at present.
"We have introduced additional interventions measures in our procedures and on our vehicles, adding air filtration systems which reduce the amount of pollutants in the air, as well as enforcing the wearing of face coverings and reducing vehicle capacities to aid social distancing."
"We want to encourage people back on board, and assure them that they can travel safely in style and comfort."

Max Fletcher, managing director of Bakers Dolphin
Group Leisure & Travel has recently interviewed a number of coach operators about how they're planning to start up group trips again and their reassurance for passengers. Watch the video here.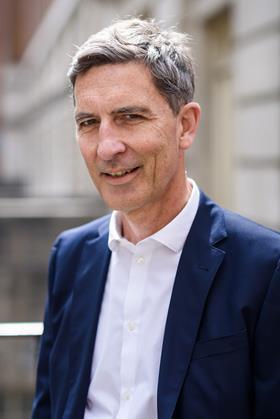 The chief executive of the Confederation of Passenger Transport, Graham Vidler, said the rally on Monday showed "the strength of feeling within the coach industry about the lack of Covid-19 support they have received from government."
He continued: "CPT shares the industry's extreme disappointment that it has been forgotten by the Government and will continue to press for the Government to deliver the support the industry rightly needs."
CPT's president Steve Whiteway added: "Coach operators across the country are understandably angry at the lack of support they have been offered to date. Many robust and viable businesses now face the very real threat of closure."