Specialist Leisure Group which includes coach companies Shearings and National Holidays has ceased trading due to the impact of Covid-19.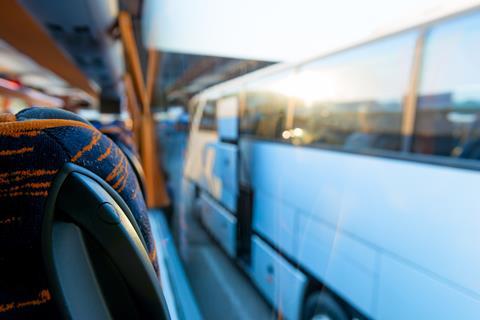 In a statement on its website, Specialist Leisure Group, which operated several travel firms, said all tours, cruises, holidays and hotel breaks booked "have been cancelled and will not be rescheduled".
In addition to running Wigan-based coach company Shearings, Specialist Leisure Group included Caledonian Travel, Wallace Arnold Travel and Coast & Country Hotels.
ABTA confirmed the group had more than 64,000 bookings - the vast majority of which were coach package holidays. All package holiday bookings are financially protected so customers with these bookings will receive a full refund, with coach packages protected by the Confederation of Passenger Transport.
Shearings also offered a small number of flight package holidays which are ATOL protected and will be processed by the Civil Aviation Authority.
John de Vial, ABTA's director of membership and financial services said: "The Specialist Leisure Group included two of the UK's best known coach holiday brands, Shearings and National Holidays, two much loved holiday companies who for many years have provided holidays both at home and overseas to a very loyal group of customers.
"It is a very sad day for these customers and the thousands of staff who will have lost their jobs."
"The fact that two such well-known brands with a loyal customer base have had to call in administrators is a stark indication of the pressure that the holiday industry is under as a result of the coronavirus pandemic."
What should you do if you have a booking?
Groups with forward bookings for Shearings Holidays, National Holidays trading as Caledonian and Travel Style, UK Breakaways and Shearings Hotels trading as Bay Hotels and Coach and Country Hotels should go to SLG's website and follow the instructions on how to progress a claim.
Those with Holiday Credit Notes, issued for package holidays cancelled since March this year, due to the COVID-19 pandemic, may have the same financial protection as under their original booking.
If your package holiday / tour included travel by coach or rail, or you booked a cruise, with overnight accommodation, your holiday is expected to be covered by The Confederation of Passenger Transport, Bonded Coach Holidays Scheme or by your credit / debit card issuer. Visit Bonded Coach Holidays' website for more information and advice on making a claim for a refund. Claims will be accepted through this website from Tuesday 26th May.
If you booked a flight inclusive package, your holiday may be covered by the ATOL scheme. Visit the CAA website for more information. Customers with ATOL protected bookings will be contacted by the UK Civil Aviation Authority in due course, either directly or via their booking / travel agent, with further information and advice on making a claim for a refund.
Reaction to the collapse
People have been commenting on the news including ABTA's chief executive Mark Tanzer, who said: "Shearings, a well-known and much-loved UK travel company, has been pushed into bankruptcy as a result of the coronavirus crisis, leading to 2,500 job losses across the Group of companies. We have also now heard the Government set out its plans to apply a blanket quarantine to travellers returning to the UK, with no indication of control measures to mitigate the impact of this, or of how it will end."
Mr Tanzer said he would be asking the government several questions about this.
Other tour operators and those across the travel trade have also been reacting:
Our thoughts go out to all the great staff throughout Shearings who have proved to be reputable market leaders throughout their long history.
This is devastating for them and our industry and yet another example of an otherwise successful company being a victim of covid-19. https://t.co/wOHK645xte

— Harold Burke (@haroldburke2005) May 22, 2020
Life's smaller snapshots, once taken for granted, encapsulate the catastrophic impact of Covid-19 on the tourism industry. Seeing empty coach bays on Eastbourne seafront this morning, it's so sad the once familiar sight of Shearings coaches is now in the past after SLG's collapse pic.twitter.com/TsVaXlnyAz

— Jeannine Williamson (@J9_Williamson) May 24, 2020
Graham Vidler, chief executive of the Confederation of Passenger Transport (CPT) said: "This is a sad day for all those involved with Shearings and the wider coach tourism industry, our immediate thoughts are with those employees who now face an uncertain future.
"The events show the need for the Government to urgently step in and provide support to the wider coach tourism industry, during the Covid-19 pandemic, which has been lacking to date."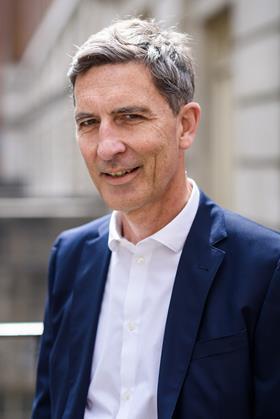 "Customers who have booked coach package tours with Shearings are protected by the Government-approved consumer protection scheme Bonded Coach Holidays (BCH). They will be contacted by the administrator who will inform them of how to make a claim.
"All coach operators providing coach package tours must have full consumer protection in place to comply with The Package Travel and Linked Travel Regulations 2018, which means that customers can have confidence that their money is safe."
About Shearings
One of Europe's largest coach tour operators, Shearings was founded in 1919 in Oldham by Herbert Shearing. It operated a whole host of coach holidays and escorted tours all over Europe and also owned a number of properties across England, Scotland and Wales (under the Bay Hotels and Coast & Country brands). In recent years it had expanded its river cruise programme as well, exclusively chartering a number of river cruise ships.