The Shearings brand was acquired by touring company Leger Holidays earlier this year and has recently started its first coach tours.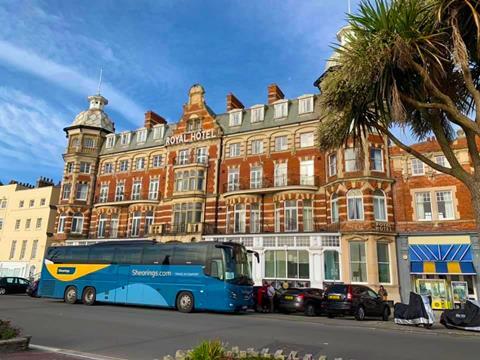 There are more than 200 UK breaks and 60 European holidays to choose from featuring coastal resorts, lakes and mountains, Scottish highlands and historic towns. The 2020-21 programme also includes railway holidays and river cruises.
The acquisition of the Shearings brand was announced in June following the news that Specialist Leisure Group, which owned the Shearings brand, had gone into administration after more than 100 years.
Leger Holidays' chief executive Ian Henry said at the time: "I am delighted that Leger Holidays will be bringing the iconic Shearings brand back to life and relaunching it as a stand-alone brand in our escorted tours portfolio.
"We are particularly keen to develop Shearings' popular UK tours portfolio and increase our UK tours market share. Post Covid-19 we are predicting an increase in staycations and will be very quickly launching around 200 new UK tours for 2021 and beyond."
It now has a new website featuring all of the new tours. The UK itineraries include:
North and South Devon Delights - a four night break staying at the Dilkhusa Grand Hotel with visits to Barnstaple and Bideford as well as Exmouth.
Great Yarmouth and the Beautiful Norfolk Broads - with accommodation at the Carlton Hotel directly opposite Wellington Pier, this trip includes an excursion to the city of Norwich, an optional outing to Southwold Beccles and a cruise along the Norfolk Broads.
Victorian Ironbridge & Shrewsbury - highlights of this five day holiday include a visit to the UNESCO World Heritage Site of Ironbridge where you'll start at Blists Hill Victorian Town before going onto the fascinating Tile Museum.
Shearings is also offering a host of 'Peace of Mind' measures including a Covid-19 insurance policy which covers travellers for disruption to their holiday plans as a result of the coronavirus pandemic.
For more information about the 'Peace of Mind' measures as well as the new tours, visit www.shearings.com