What he said about…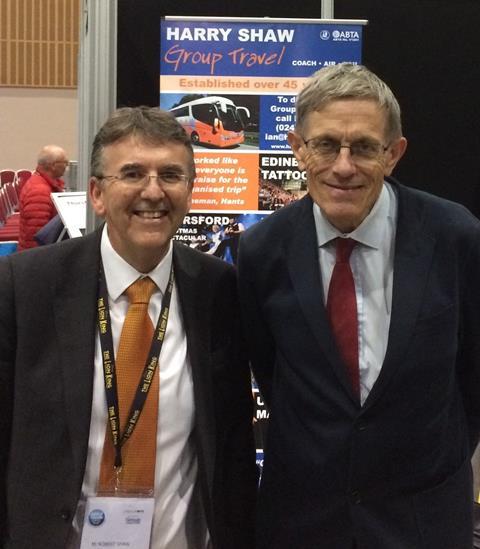 …why the coach industry is ideally placed for a predicted staycation boom
"Most UK coach operators have already got a great range of UK holidays bubbling away. It's all done for you. Once you put a suitcase on the coach, you can sit back, relax and you're on your holiday.
"There is still potential in the market for people to start looking at coaches again."
…why he believes coach travel remains popular and has endured all these years
"The people who make up the industry are full of passion, enthusiasm and knowledge.
"There is also a very friendly culture in our industry, you can see that at trade events such as the Group Leisure & Travel Show and Awards.
"The other thing of course is that we offer fantastic value for money. You can't beat coach holidays for value for money. Coach holidays are not sneered at or laughed at like they used to be. Of course, they have their limitations, but they have great advantages as well and I think people are starting to look at coach holidays in a different light."
…attracting the younger generation
"Long-term it would be nice to make coach holidays attractive to the younger generation again, that's the ultimate. Part of that is to publicise the green credentials of coach travel. German coach operators are starting to operate coach holidays to Spain again, they're saying that the 'Greta' generation are looking for a greener way to travel. We should bang the drum a bit more about that as an industry."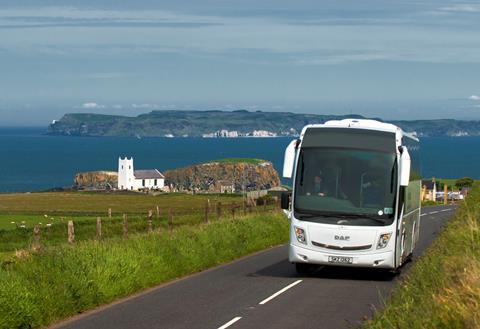 … hopes for the future as we come out of the pandemic
"I am hopeful that when the pandemic does come to an end, we are going to see a spike in demand like never before. So many people are desperate to get back out there.
"The other thing I'm looking forward to is attending industry shows and awards ceremonies. We'll appreciate the things we take for granted more – family, friends, travelling, the things that we all love doing. We've just got to be very careful for the next few months but with the vaccine, there is now a future."
About Robert and the CTA
As well as chair of the Coach Tourism Association, Robert is director of Coventry-based Harry Shaw.
He said: "I've got a huge passion for personally as well as from a business angle. It's fun and long may it continue."
You can find out more about what the CTA offers by visiting: www.coachtourismassociation.co.uk