Tour and coach operators have said they are starting to receive more enquiries from group organisers who want to plan ahead and have trips to look forward to.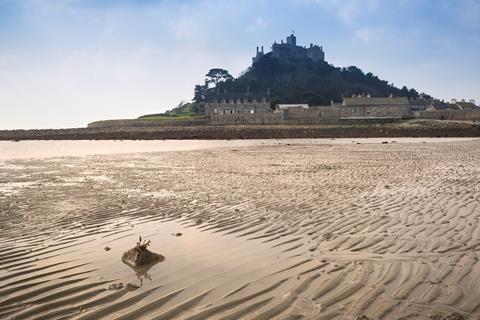 It follows reports that holiday companies nationally have reported an increase in bookings, especially among the over 50s, as the Covid-19 vaccination roll-out continues.
Ellen Walker, business development manager at tour operator Travel Editions, said: "People seem to be feeling more confident that there is, at last, a light at the end of the tunnel."
"Those who have had the first vaccine seem to be raring to go and start planning ahead, they are also keen to take up their group holidays that were postponed from 2020."

Ellen Walker, Travel Editions
"It is very reassuring to hear our phones ringing again, albeit at home on our new internet phone service! It goes without saying that we cannot wait to get back doing what we do best - operating tours."
Coach operators have also reported receiving more enquiries from group organisers, including about trips in 2022.
John Johnson at Johnsons Coaches said: "We are now at last starting to receive enquiries for 2022. Our group organisers, like most people are keen to get out and about and are ready to engage their members to join tours proposed for next year. They, like us, report significant desire and pent up demand to take holidays and excursions as soon as they are 'allowed' to do so by the vaccination programme and government rules and guidelines."
He added that customer confidence was seriously impacted through the second half of 2020 and that as a result many group organisers had moved their holidays forward again to 2022.
"The upside of this is that we are confident that 2022 will be a bumper year, for all sectors of group travel and coach hire – we are ready for it, and looking forward to it!"

John Johnson, Johnsons Coaches
Other operators have said incentives such as low deposits and flexibility are key to increasing confidence, particularly among groups, in booking further ahead.
A spokesperson for Leger and Shearings Holidays told GLT that they had seen an increase in group enquiries over the last few weeks adding: "Our Shearings £1 low deposit, Coronavirus Peace of Mind Policy and Shearings Trust Account are positive messages which, we believe, are helping to convert interest into bookings, so momentum is definitely building and will hopefully continue to do so.
"A good barometer of intent are our brochure requests, of which we've seen a significant increase over the last couple of weeks, indicating that customers are now starting to feel much more confident in planning their trips."
When are group organisers hopeful they can travel again?
Olivia Goodfellow who organises trips for the Enfield Over 50s Forum said her members wanted things to look forward to. She told us: "This year I have a trip to the Channel Islands planned for June which is almost fully booked."
"I devised this holiday to give people confidence in a UK trip snd it has certainly paid off."

Group organiser Olivia Goodfellow
"In October I have 25 so far going on a river cruise on the Danube - this was postponed from last October due to coronavirus. We also have a new trip being advertised to the Floriade and Keukenhof in the Netherlands in April 2022 and a Sri Lanka trip postponed from February this year to February 2022."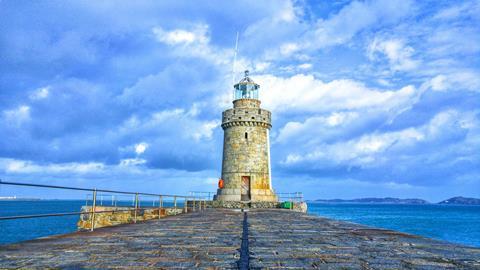 Janet Spooner, who runs Travel Treats, said she acknowledged it may take some time for all of her members to feel confident in travelling again, adding: "I'm conscious, from messages being received, that holidays in the UK are likely to be the favourite for what may be the allowable weeks later this year.
"I've always said I'm not in the disappointment business, so I shall be looking at some day trips initially, but will wait until people are free to move around again."
Allison Udy organises trips for the Milton Village Community Association in Portsmouth. She said that she thinks many of her group will feel more confident in UK trips, at least this year.
She added: "We have a holiday to Scotland planned for June, and we're hanging on in there for that. People are still optimistic about that one. Luckily I didn't have a full programme but I've started booking in day trips for this year as I think they will be more popular."
Coach operators in particular have said they expect to see a rise in UK day trips and holidays in the short-term at least. Weston-Super-Mare based Bakers Dolphin said they have seen bookings for locations in Cornwall, the South West and also Scotland.
Amanda Harrington, sales and marketing director for Bakers Dolphin said: "We are also getting so many requests for day excursions that that we are rushing out a special Day's Out brochure with ideas for trips to stately homes, gardens, museums and great scenery.
"Many people missed out on holidays and now want to get away as soon as they can. It is difficult for us to plan at the moment as we do not know when restrictions will be lifted. We are finding they are less strong for overseas, but people are keen to get into Italy, Spain and Austria on tours as soon as the regulations allow."