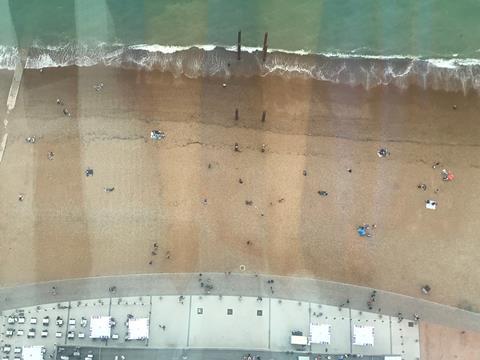 Last month I wrote about 'Casegate' or, to put it a little less dramatically, the case for hard or soft luggage. Since then, I have been filming a new BBC1 drama series in Manchester, Years & Years, written by the talented Russell T Davies. Emma Thompson stars in this powerful drama and I play her best friend, Julie Peasgood. Yes, strange though it may sound, I am playing myself - so naturally it seemed a good idea to wear my own clothes…
So there I was on the London Underground, with a broken escalator and virtually my whole wardrobe crammed into a bulging suitcase weighing 38 kilos. Thankfully I met a succession of lovely people who helped me carry the heaviest case in the world, and I managed to survive the 'dead body' jokes all the way to Euston. Sadly though, my case did not survive, so I now plan to invest for the first time ever in the hard stuff.
Also for the first time, I will be making sure my new suitcase has TSA approved padlocks.
Originating in the USA, TSA stands for Transportation Security Administration. If the TSA security staff inspect your bags at an airport and find that the padlocks aren't the type they can lock and unlock easily, they have a nasty habit of simply chopping them off! Disconcerting to say the least – and unfortunately other countries are beginning to adopt the same system.
I'm also a fan of combination locks (having lost miniscule keys more times than I care to remember) and I have just discovered an ingenious solution if you're bereft of padlocks, TSA approved or otherwise. Some of you may have been using them for years, but for those, like me, who are new to the concept, then cable ties are strong, lightweight and cheap, and make effective and secure short-term 'locks' for cases. (Incidentally they are also useful for unclogging drains and staking plants, as well as more conventional functions like grouping cables together).
And finally, on the subject of luggage, I was quite shocked to read about the backlash Dame Helen Mirren has recently suffered as a result of her new luxury backpack. After posting a photo of herself with it on Instagram, the 73-year-old was criticised for being too long in the tooth to carry a backpack. In my opinion this is both ridiculous and offensive – and I wonder if any readers feel the same way? I'm 62 and have just started using one myself because I'm sick of being weighed down on one side with my overstuffed handbag. I'm finding my backpack very helpful posture-wise, and as it's not quite as heavy as my suitcase (but heading in the same direction) it's actually helping me pull my shoulders back for the first time ever. Forget the criticism - that sounds like win-win to me.
Reaching new heights
A shout-out for a definite winner now, and if you've not yet had the pleasure of experiencing the Brighton i360 (pictured above) then you're in for a real treat. Gliding gently up to its optimum height of 450 feet (which may not sound that high but I can assure you it certainly feels it!) this huge glass pod affords panoramic views of the breathtaking South Downs, Brighton's monuments and miles of sprawling coastline and slate coloured sea. 'Flights' depart every half hour and last 20 minutes, and you can toast taking to the skies with bubbles, beer or G&T, or come down to earth in the popular, land-based West Beach Bar and Kitchen, serving brunch, lunch, supper or afternoon tea.
For more details go to www.britishairwaysi360.com.


Travel expert and TV presenter, Julie Peasgood is a regular columnist for Group Leisure & Travel.