Editor of Group Leisure & Travel, Keeley Rodgers, reflects on her top moments working on the number one magazine for group organisers.
1. Meeting and interviewing Simon Calder at the Group Leisure & Travel Show
He's arguably the most recognisable go-to travel expert and so when I had the chance to not only meet, but interview, Simon at my first GLT Show as editor, I was rather excited and quite nervous. I didn't need to be, he was so incredibly nice, genuine and even offered to make me a cup of tea.
Of course, had so much expertise and experience to share which is only matched by his enthusiasm. I loved hearing his hitch-hiking stories and his insight into group travel, as well as his own days as a group organiser (yes he was).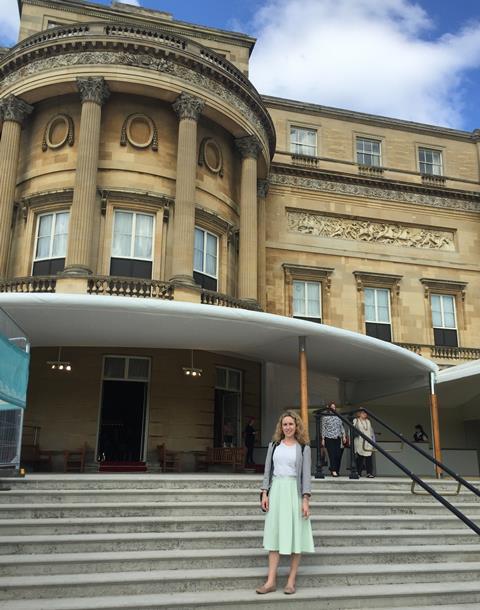 2. My first trip to Buckingham Palace for the summer opening
You can't quite see the huge grin on my face in this photograph but it really was the most incredible experience to go inside the State Rooms for the first time.
In case you don't know, the palace opens its gates to visitors each summer (this year is of course the exception) for its special exhibition.
I have now been lucky enough to go twice and it only gets better; learning about the 'secret' door between two of the rooms used by Her Majesty was one of my favourite highlights. Nothing quite prepares you for the drama of the The Throne Room either - it's akin to a theatre set design.
3. Our Reader Club trip to Kew Gardens, and seeing the Temperate Glasshouse not long after it opened
During my time as editor I've been fortunate enough to attend several of our Reader Club trips to various parts of the country, meeting many GTOs along the way (which makes my job all the more worthwhile).
There are so many highlights but one that stands out in particular is our visit to Kew Gardens in Richmond, just after the Temperate Glasshouse had reopened following a five-year major renovation.
I was gobsmacked - not only with the extensive variety of 10,000 plants from all over the world but also with the structure itself, it really is a wonder to behold.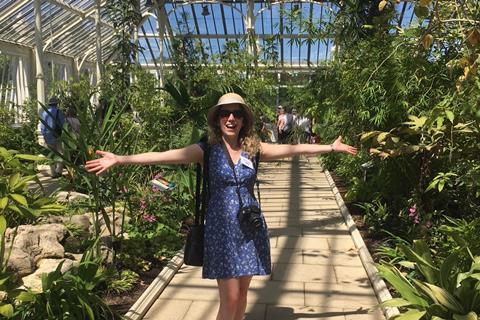 4. Enjoying luxury on board Cruise & Maritime's Vasco da Gama ship
Yes, I'm aware I have one of the best jobs out there, much to the envy of friends and family. It isn't all glitz and glam though (honest) but sometimes, just occasionally you have to pinch yourself.

I had one of those moments on board CMV's newest ship last year. Those familiar with the cruise line and this ship, will know that it beautifully combines contemporary decor with a more traditional cruise style.
There were plenty of photo opportunities on board and not one to pass up the odd pose, I couldn't help but get snapped on this rather grand staircase. The evening was one to remember and it definitely added to my desire to cruise in the future.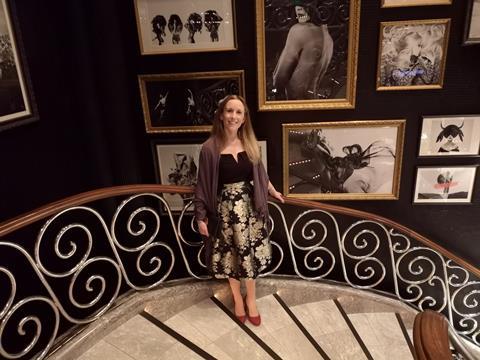 5. An incredible fam trip to Canada
With a suitcase packed full of warm clothes and snow boots, I had an idea of what to expect from a fam trip with Travelsphere to the Canadian Rockies in 2018.
The experience exceeded any expectations I had - not only did I get to enjoy it with a lovely bunch of group travel organisers, we saw the most breathtaking scenery, from the frozen Lake Louise to the expansive Rocky mountains, and plenty in between.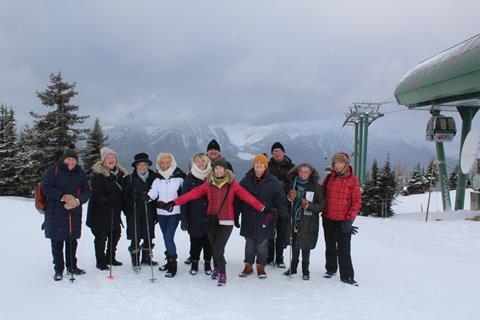 It was a trip I'll remember forever; it was my first to Canada and I fell in love with the country. Everybody was so friendly and all of the food we had was delicious too, I mean who can argue with a stack of pancakes for breakfast?
6. Finding hidden gems such as the Anderton Boat Lift in Cheshire
As part of my role in finding the best places for groups, I get to go and check many of them out in person - all in the name of research (how lucky am I?).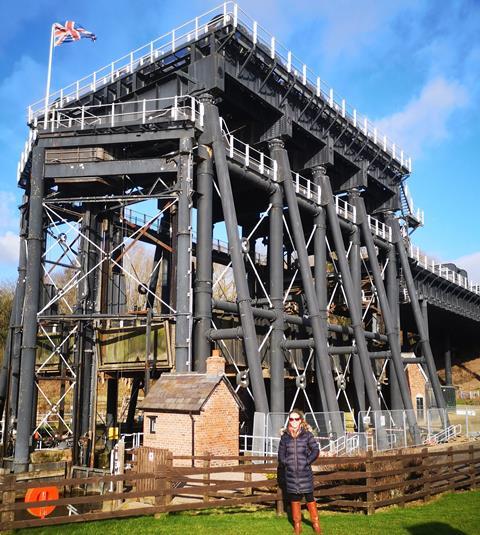 There are too many to mention but one of the most recent finds was the historic Anderton Boat Lift in Cheshire.
I'm always hearing from group travel organisers that it's the people/tour guides who make, or break, their days out and trips and I couldn't agree more.
It was the knowledge, and passion, of Graham Woods that brought the structure to life. It was such an interesting visit and it's no wonder that it has been so popular with groups over the years. The whole weekend in Cheshire really opened my eyes to some alternative attractions and left me wanting to go back and explore more.