With more than 35 ocean and river ships launching in 2020, keeping up with what's what for your members is no mean feat. To help your planning, Jane Archer has picked 10 of the best new vessels for groups to look out for next year.
1. P&O Cruises – Iona
P&O Cruises is adding a Norwegian twist to its staunchly British style as new ship Iona makes the fjords its home next summer. There's a taste of Norway on the menus in the Epicurean and Taste 360 restaurants courtesy of local chefs Kjartan Skjelde and Marte Marie Forsberg, and for those who over-indulge, a Nordic detox treatment in the spa. P&O's biggest ship, Iona holds 5,200 passengers and has a four-screen cinema complex where folk can swap fjord sightseeing to catch up on the latest blockbusters.
Find it: Iona will be offering one-week no-fly cruises to the Norwegian fjords round-trip from Southampton starting May 2019.
2. Saga Cruises – Spirit of Adventure
Not satisfied with making a splash this year with its first-ever new ship, Saga Cruises is launching another in 2020. Like its sibling, Spirit of Adventure is British, boutique and with room for just 999 passengers, still small enough to be considered, er, small. Like Discovery, it will also have all-balcony cabins, lots of single rooms and suites. But the duo are sisters, not identical twins so there are exciting new Italian and Nepalese restaurants, respectively The Amalfi and Khukuri House, a bolder décor and restyled Supper Club.
Find it: Spirit of Adventure will be sailing no-fly cruises from Southampton and Dover to the Baltic, Med, Norway and Canary Islands from August 2020.
3. Princess Cruises – Enchanted Princess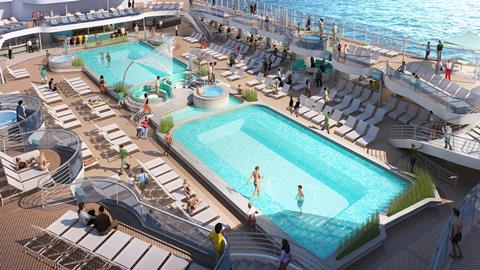 Presumably Princess decided on the Enchanted name because passengers will be spellbound by new features that include a jazz club called Take 5, a Rock Opera theatre show and an escape room, where passengers have just 25 minutes to uncover clues, solve puzzles and steer their 'ship' through the past and future so they can break out. The 3,660-passenger ship will be christened in Southampton on 30th June 2020, and have more than 25 places to eat including a French bistro and Italian trattoria.
Find it: Enchanted Princess will be cruising the Mediterranean from Barcelona, Athens and Rome starting July 2020.
4. Uniworld – Sao Gabriel
Uniworld's Sao Gabriel might be named after the vessel that took Portuguese explorer Vasco da Gama to India in the late 1400s but we're promised it will be a tad posher. Think suites with balconies and attended by butlers, menus inspired by Portuguese and Spanish dishes and lavish décor reminiscent of a time gone by. The vessel holds 100 passengers and has a pool on the sun deck where folk can keep cool while admiring the vine-covered landscape.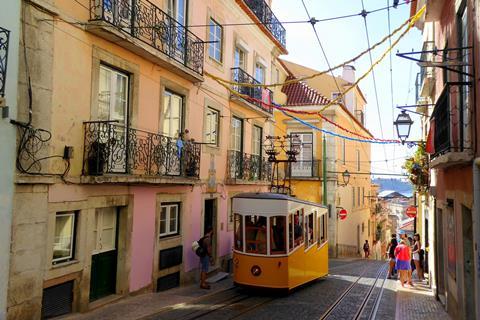 Find it: Sao Gabriel is sailing one-week cruises on the Douro River from April 2020 that Uniworld is pairing with three nights in Lisbon.
5. Viking – Viking Osiris
As lord of the underworld, fertility and alcohol, Osiris is the most popular god in Egyptian mythology. So how fitting that his name will be emblazoned on a new Viking river ship sailing eight-day Nile cruises from next autumn. The vessel will hold just 82 passengers, be decked out in Scandinavian-inspired décor and call into Qena, Esna and Edfu for guided – and included - tours of temples, tombs and local villages.
Find it: Viking Osiris is sailing eight-day cruises on the Nile from Luxor to Aswan and back from September that Viking is pairing with four hotel nights in Cairo.
6. Celebrity Cruises – Celebrity Apex
Fly cruising takes on a whole new meaning next spring when Celebrity Apex launches with a Magic Carpet that flies up the side of the ship. Not literally of course, but it is certainly a wow as the platform scales up and down between decks, changing from tender port to posh restaurant as it goes. There's much to love about this 2,908-passenger ship, from swanky suites to the delightful Petit Chef restaurant, where a fun animation show adds to the dining experience.
Find it: Celebrity Apex is sailing round-trip from Southampton in April and May, then relocating to the Mediterranean for a summer season of cruises from Civitavecchia (Rome) and Barcelona.
7. Regent Seven Seas Cruises – Seven Seas Splendor
What do you do when you have already launched the world's most luxurious ship? Build one that is luxury perfected of course. Hop on Splendor and you'll find new dishes in the restaurants (all included, as are drinks, tips and tours) inspired by the culinary tastes and traditions of the places you visit, fresh cookery classes that focus on Greek and Spanish favourites and shows that bring the hits of Madonna, Tina Turner and disco to life in the theatre. The ship holds 750 passengers and will be named in Miami in February 2020.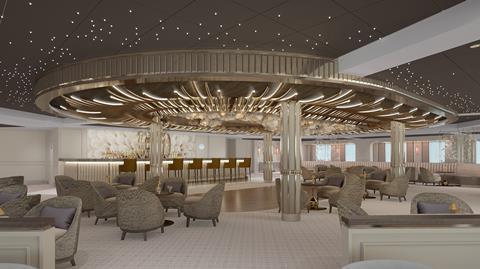 Find it: Seven Seas Splendor will be sailing the Caribbean from February 2020 and the Mediterranean from April to November next year.
8. APT - AmaMekong
With Asian-styled décor and a speciality restaurant called Indochine serving an exclusive five-course menu devised by Vietnamese Australian chef Luke Nguyen, APT will literally be offering a taste of the exotic when it launches new ship AmaMekong next year. And all at no charge thanks to APT's all-inclusive prices. The vessel will hold just 88 passengers and have an al-fresco café for BBQs under the stars, all-balcony cabins and suites, and a spa.
Find it: AmaMekong will be sailing seven-night cruises on the Mekong from October 2020 that APT pairs with hotel stays in Ho Chi Minh City in Vietnam and Siem Reap in Cambodia.
9. Riviera Travel – Geoffrey Chaucer
Riviera is continuing its literary traditions with its next new ship, which is Swiss-built but British through and through, even down to having kettles in the cabins so folk can have their morning cuppa. Twinings tea bags – voted the Brits' favourite brand in June 2018 - are provided. The vessel holds 169 passengers, has four suites with balconies, cabins with panorama windows, a restaurant and bistro.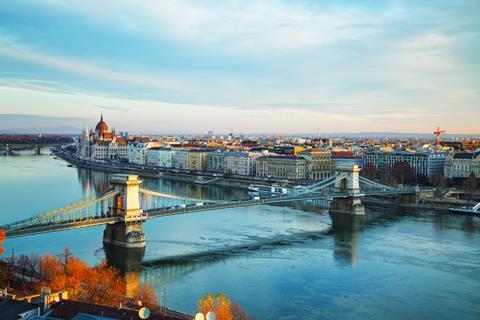 Find it: Geoffrey Chaucer will sail spring-time tulip-themed cruises in April 2020 before moving to Budapest for seven and 14-night voyages on the Upper and Lower Danube.
10. Avalon Waterways – Avalon View
It's hard to think of a more appropriate name for Avalon's new vessel, which has two decks of suites with wall-to-wall and floor-to-ceiling windows that open right out and beds that face the river so you really do have a room with a view. The vessel holds 166 passengers, comes with included guided tours and has an adventure centre for those who prefer to do their own thing.
Find it: Avalon View will be based mostly on the Danube, sailing one-week cruises between Budapest in Hungary and Deggendorf in Germany from April 2020.

Jane is a leading UK cruise journalist and has written for GLT Magazine for several years. She has also appeared as a speaker in the Seminar Theatre at the Group Leisure & Travel Show.