Group Leisure & Travel has been marking a quarter of a century since its first edition back in 1995. We look back at some of the amazing Reader Club fam trips organised over the years.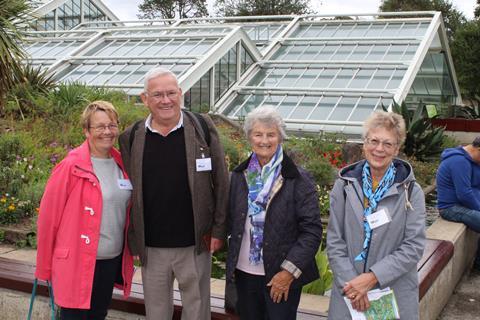 Reader Club trips have been our way of offering you amazing familiarisation opportunities - a try before you buy, if you like. From Yorkshire to Cape Town, via Disneyland… there has been a huge variety since our very first visit back in 1996.
It all started at the Royal Armouries Museum in Leeds, which was followed by trips to the likes of Bristol, Hull, Windsor, Liverpool, New Orleans, Australia and Switzerland - always showcasing incredible destinations for group trips and holidays.
The idea was a simple one. We would partner with attractions, tourist boards, hotels and tour operators to give GTOs a taster, and ensure we covered it all with comments and pictures, so everyone could see what the reaction was.
We've picked out just a handful of highlights since the turn of the millennium:
Experiencing Italian culture
Readers took part in an extra special 'Renaissance Italy' trip in the winter of 2005, giving organisers the opportunity to uncover the historical significance and culture of the country.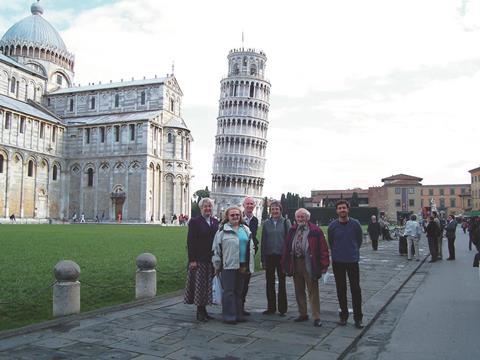 The group experienced a Gondola ride in Venice before heading to Florence to take in the city's classic architecture and cuisine, and then on to Pisa to catch a glimpse of its famous leaning tower.
"FAM trips are important for group organisers to be able to decide on the suitability of a venue."

Monica Sado, NHS Retirement Fellowship - Brent Branch
A magical Disney adventure
Following Disneyland Paris' 15th birthday, readers hopped on the Eurostar for a truly magical experience in May 2009.
On the first day, staff gave out goodies and explained how groups can make the most of their visit. Afterwards, the group enjoyed being big kids, exploring the rest of the park including the fairytale Cinderella's Castle.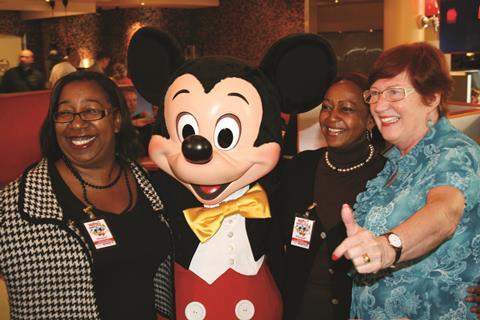 Gardeners' delight
In July 2013, GLT reported back from the RHS Hampton Court Palace Flower Show, which proved to be an incredibly popular Reader Club trip. Among the seasonal displays at the event, visitors were also treated to an extraordinary performance from a vegetable orchestra, with reader Diana Hardie commenting: "I loved seeing people play instruments made of butternut squash, courgettes and carrots – that was so entertaining." On the day, guests also ventured into the Butterfly Dome to gaze upon many colourful species and tropical plants, as well as tasting their way through the Growing Tastes marquee.
"Reader Club trips are a great way of getting information regarding group travel. It's one thing passing on a leaflet, but to actually experience and see for yourself what a place is like, there's no comparison."

Michael Milner, British Rail Staff Railway Society
London in the eye of the beholder
A group of more than 40 readers took part in a trip to London in November 2018, taking in Shakespeare's Globe, before setting foot in the modern Shard building to see unrivalled views.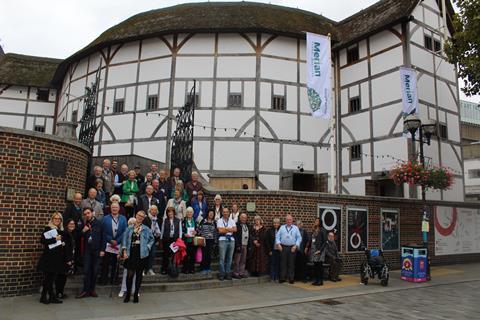 The group learned about the Globe theatre which was recreated to look as close to the original as possible. After the tour, readers travelled on the elevators of The Shard, at about six metres per second, all the way to Level 72 to The View from The Shard attraction. Once at the top, readers took in the views which stretch about 40 miles.
"Reader Club trips are a really good idea because they give me inspiration and I will know exactly what to expect when I bring my own group back to the attraction."

Joy Matthews, the IBM Hursley Retirees Club
Discovering something new
Coronavirus has meant that our trips planned for this year have been put on hold. The last outing we had was a delightful visit to the Royal Botanic Gardens, Kew, as well as the National Archives in Richmond in September last year.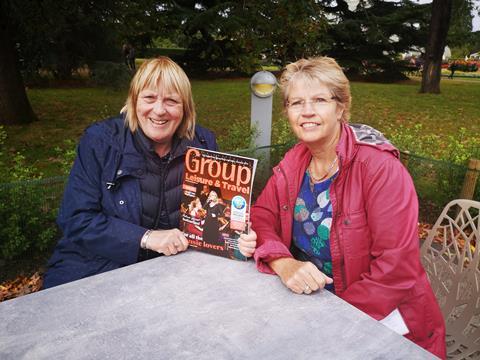 Readers explored the beautiful gardens, as well as Kew Palace. Afterwards, everyone enjoyed a cream tea at the Original Maids of Honour tea room before a fascinating tour of the National Archives, to see how groups can best make use of their own visit. The archives holds more than 11 million records from throughout history which can be used and linked to the interest of the visiting group.