We take a trip down memory lane and look back at some of the many highlights in Group Leisure & Travel magazine's 25-year history…
How did it all start?
It actually started in the late 1980s with a magazine called Coaching Journal & Bus Review which was successfully produced by Yandell Publishing for several years. The publication evolved and we found that more and more coach trip destinations and holiday content was featured, in addition to the staple industry news for the coach and bus industry.
It was the start of our journey towards creating Group Leisure.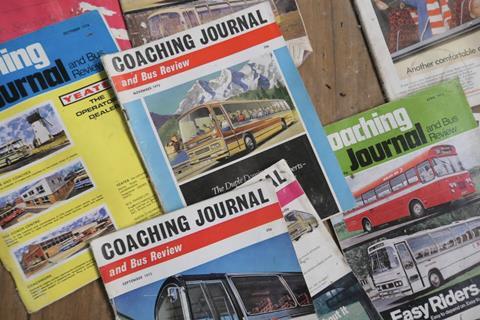 1993 - the Who's Who in Group Leisure directory launches
Two years prior to the launch of Group Leisure came a listing directory that would soon become an essential tool for people organising group trips and holidays. Broken down into English counties, and with sections for Wales, Scotland and Ireland, it's always full of attractions, companies and experiences. In fact, Who's Who is as popular now as it ever has been, despite us all living in a world of smart phones and internet search engines.
Still produced in print and available digitally, you can find out more at groupleisureandtravel.com/whoswho.
1995 - Group Leisure issue #1 publishes in March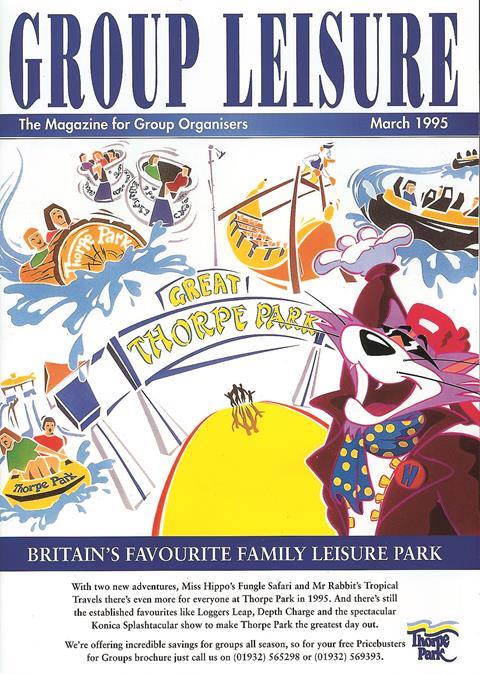 After acquiring Plan It! magazine it was incorporated into a brand new title called Group Leisure (as it was known then) and the very first edition was published in March 1995. The official launch actually took place at what was the British Travel Trade Fair at the NEC with former Olympian and TV presenter Sharron Davies joining us on the Group Leisure stand to meet readers and advertisers.
From launch until 2004 Group Leisure carried an advert on its front cover. What was the first? Popular theme park, Thorpe Park which is still serving up fun days for groups today.
1996 - your first Reader Club trip takes place
Yes, we started offering special familiarisations for readers as far back as 1996 and our first Reader Club trip was to the Royal Armouries Museum in Yorkshire. Little did we know how the concept would take off and that we would work with attractions, destinations, hotels and tour operators to enable group organisers to 'try before they buy'.
Get a flavour for what we have done and where we have been by looking at this special feature.
1997 - inaugural Group Leisure & Travel Show
Staged at the National Motorcycle Museum in Birmingham, it seemed the obvious next step was to create a live event that would enable our readers to seek out new ideas, meet like-minded people, and enjoy fantastic deals they wouldn't find anywhere else. It remains a people business and although we now live in a much different world, connecting with someone face-to-face and having a conversation is still so important.
The very first Group Leisure Industry Awards (as it was called then) also took place to reward the best in the business, as voted for by our readers.
1998 - Group Leisure & Travel Show moves to London
After the success of our first exhibition the year before, it moved to a bigger venue and to Wembley, north London. Here the event enjoyed a number of successful years as it grew to become an essential highlight for GTOs and the travel trade every autumn. Many of us will remember the dash across town to the West End and to the Sheraton Park Lane Hotel for the Group Leisure Awards on the first night. Hangovers on the second day of the show were commonplace!
1999 - GTO of the Year Award® presented for the first time
The Group Leisure Awards grew in importance very quickly but it become apparent that there was a glaring omission when we looked at the category list. There was no award for the most important people of all, group travel organisers. That was put right when we launched the Group Travel Organiser of the Year Award® in 1998, presenting it for the first time in 1999.
The very first winner was Patricia Crooks of Freemans Sport & Social Club and this award has gone on to recognise some quite remarkable people over the years. We have been so pleased to have created something that has given GTOs the recognition they deserve, an an amazing holiday prize too.
2003 - first content-led groupleisure.com website goes live
Our first proper website, which served up news, ideas, reviews, interviews and features. In some ways, its functionality was ahead of its time, although looking back now the design and layout does look a little dated! It allowed us to broaden our reach and started us on a new path that has continued to develop… with no signs of stopping.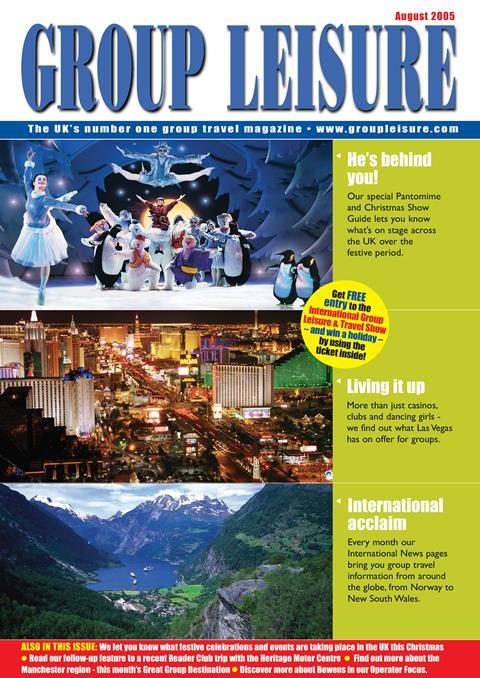 2004 - our front cover looks very different after biggest design change to date
There was a small 'tweaking' of the design and layout in the late 90s but this one was pretty big. Gone was the advertising spot on the cover as we brought in a new editorial approach that uniquely featured three photos highlighting some of the great content inside. It was a really positive change.
2005 - Group Leisure celebrates its tenth birthday
I remember marking ten years of Group Leisure and thinking how it seemed like such a long time. So it is interesting to think about that now after reaching a quarter of a century.
2006 - Group Leisure & Travel Show incl. GL Awards on the move to a new home
The exhibition and awards enjoyed their spell in London but with Wembley soon to be demolished we said goodbye to the old exhibition halls only a few years after the famous old football stadium was knocked down. The next exciting move took us to the NEC, Birmingham for the show, and the adjacent Hilton Birmingham Metropole for the awards ceremony.
2007 - our first logo change and a complete magazine re-design
We ripped up all the rule books and went our own way, delivering an even better looking magazine that was completely different to anything else in the groups market. We have always taken the view that you should package great content with great design and we did just that. Plus, out went the original logo after 12 years after lots of variants didn't make the cut. The poor design team were working overtime and still reminds me of it to this day.
2007 - our first digital e-magazine edition is published online
To coincide with the new look, we extended the reach of the magazine by replicating the print edition digitally. Now readers could get a look at the latest issue before the print version reached them, and anyone could dip into the magazine and have a look back through the archives.
2011 - second generation of the groupleisure.com website goes live
A much smarter, better looking website was launched to further our development online. Now even more people were coming to us every day via groupleisure.com for ideas and offers specific to groups. Plus readers were applying for Reader Club trip places and voting for in our awards through the website on a more regular basis.
2012 - weekly e-newsletter sent out for the first time
I cannot believe we have been sending out your weekly email newsletter since 2012. Again, we were the first in our market to do so, and it was a simple, regular digest that rounded-up the best new content from the website, which includes a ton of content you would not find in the magazine.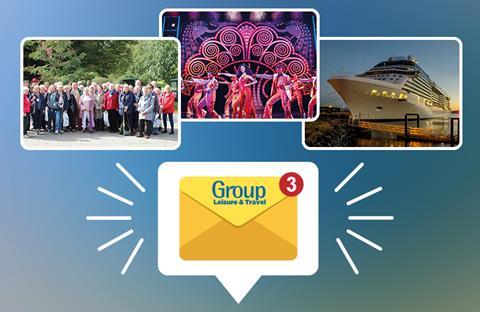 2015 - 20 years as the best magazine for group travel and leisure
20 years seemed to come around quicker than our tenth anniversary but again it was an excuse to create a special front cover and reflect on where we had been, but more importantly, where we were going.
2016 - prize money for the GTO of the Year Award® raised to £2,000
Our reader awards continued to go from strength to strength, creating an important initiative over several months, culminating in a brilliant event that rightly highlights the best attractions, destinations, companies and experiences for groups. But the last award is still very special and we thought it was only right to increase the prize money the winner could spend on a familiariaiton holiday of their choice… as long as they sent us some nice photos and a write up, of course.
2017 - a new name and new look for the magazine
When I proposed a new name for the magazine, the looks of horror were obvious. But then when I explained it was just two words (& Travel) it seemed obvious. It had always been Group Leisure but from the summer of 2016 it would be Group Leisure & Travel, also known in our offices as GLT. Not only was there a name change, but this of course meant a tweak to the logo and coincided with an improvement to our design and layout.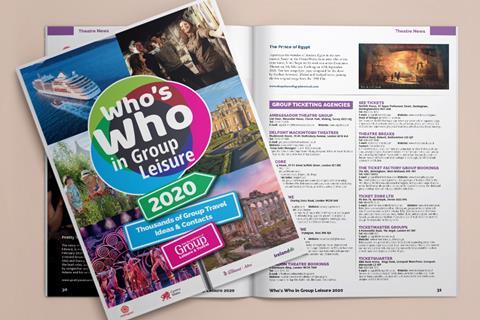 2018 - the 25th edition of Who's Who in Group Leisure is published
It's where the Group Leisure brand started in 1993, and as it reached an important milestone, the number one directory for group travel organisers continued to be an essential tool and easy-to-use reference and inspiration point throughout the year.
2019 - the next generation website is launched and the Group Leisure & Travel Show and Awards are staged in Milton Keynes for the first time
It was a big year and boy were we busy. A huge amount of work went into launching the best ever Group Leisure & Travel website, which offered a great experience on any device, as well as lots of new features, such as saving favourite articles, commenting on stories, easy ways to find content, stunning picture layouts, video and more.
Plus the Group Leisure & Travel Show and the GLT Awards moved to a new home in Milton Keynes.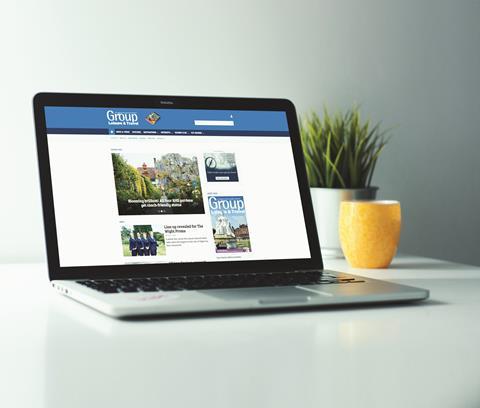 2020 - a year we won't forget in a hurry
As we enterered our 25th year, who would have guessed what lay before us? Despite the challenges we have continued to publish the magazine in print and digital to the best of our ability. I also think our incredible team has created some of our best ever content, both in the magazine and through the website - there is definitely a reason why it has seen record visitors. The newsletter is being opened, read and clicked on more than ever and everyone continues to work hard to keep you up to date, informed, inspired and entertained.
Thank you to all of our readers and advertisers who have been with us on our journey… here's to more wonderful group trips and experiences and to bringing people together to create happy memories.