TV presenter and cruise writer Julie Peasgood on the highlights of her quest to witness the legendary Northern Lights on board Saga Sapphire.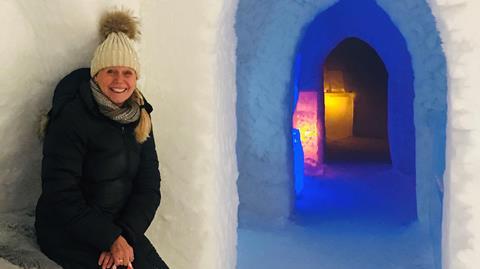 It's 2.43am, 27 degrees below zero and we are all huddled together on the deck, peering at the sky. One lady is in her dressing gown and slippers but most of us have managed to pull on fleeces, hats and boots over our nighties and pyjamas. There's a lot of laughter (even though many of us were fast asleep when the announcement came through from the Bridge) and a new camaraderie bonds us in our quest to witness that most elusive phenomenon, the legendary Northern Lights.
The Norwegian sky is inky black, darker and denser than any I've seen at home and the sea churns angrily below us. We wait patiently, dreaming of a successful sighting followed by hot chocolate in the cabin (well OK, I dream of that). Suddenly a hazy white glow appears in the distance.
We watch mesmerised as it changes into iridescent green and then begins to shimmer, flicker and dance among the stars, gradually transforming into a showy stream of gigantic spotlights and extraordinary smoke rings.
"This is the coldest I've ever been but it's worth every shiver."
This is it - the Northern Lights! God's own Son et Lumière - or maybe more accurately just His Lumière - a silent, breathtaking, unexpectedly moving spectacle in the skies.
In the morning I learn that the Samis (the indigenous people of the far north of Europe) believe that the Northern Lights do in fact make a sound – apparently they crackle. There's certainly a crackle of excitement sweeping through the ship at breakfast, with everyone rejoicing in how lucky we've been to see the Lights on such sparkling form.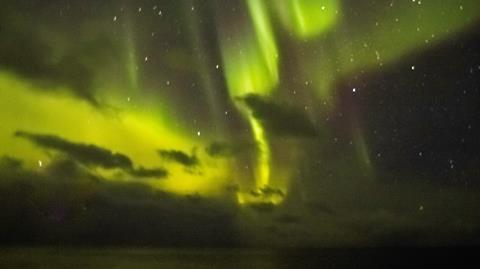 Our onboard guest astronomer, Gary Fildes, declares it one of the best sightings in recent years, and his lectures are packed with passengers hungry for more information and expert photography tips.
Later in the cruise we brave the elements again to experience the fabulous destinations on our itinerary. Notable highlights for me are medieval Bergen and a haunting concert at the home of Edward Grieg, its most renowned composer. I love picture-book pretty Stavanger too, with its sardine museum and tiny cobbled streets; the extraordinary Sorrisniva Igloo Hotel in Alta, where we sip bright blue cocktails from glasses made of ice; and a magical reindeer sledding expedition in Tromso, where the only sound is the tinkling of bells and the gentle creak of snow underneath.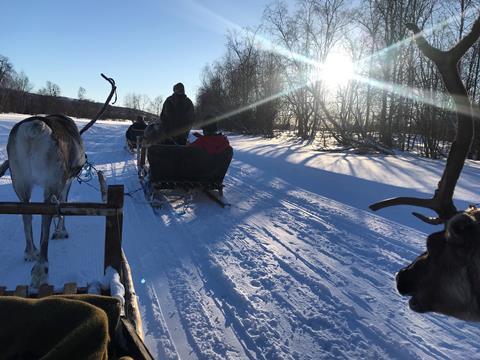 As this is a Saga cruise, all passengers are 50+, with many loyal passengers in their 70s and 80s, taking advantage of Saga's renowned insurance. But the company has been focussing strongly on the 50s/60s market recently, and is succeeding in changing the perception of the line to appeal to a younger demographic. We've recently seen the launch of the brand new, balcony-only Spirit of Discovery, featuring The Club by Jools Holland, with the great man himself tickling the ivories on selected cruises. Then in 2020 Discovery will be joined by her equally luxurious sister ship, Spirit of Adventure.
Saga's dedicated Group Travel team can help with planning both ocean-going and river cruises for groups of all sizes, offering guidance for group leaders from start to finish. And if you fancy some crafting at sea, I'm heading up a Saga Supercraft Cruise onboard Discovery this November, visiting Roman Italy and Sardinia. See you on the poop deck? Arrivederci!
Julie travelled on board Saga Sapphire for the Aurora Explorer cruise which has departure dates in 2020. For more information visit https://travel.saga.co.uk/cruises

Travel expert and TV presenter, Julie Peasgood is a regular columnist for Group Leisure & Travel.