Applications have now closed for this Reader Club trip which includes some of Wiltshire's top attractions.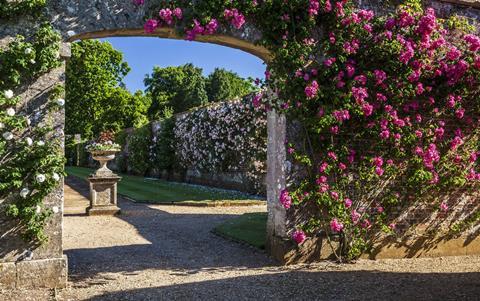 **This trip was initially due to take place in April but due to COVID-19 restrictions it has been postponed to a date to be confirmed, if you have any queries please contact editorial@groupleisureandtravel.com
This two-day trip takes in just a few of the many attractions for groups looking at visiting the historic county of Wiltshire as part of the Great West Way, a new 125-mile touring route from London to Bristol.
The itinerary includes plenty of variety from the intriguing Bowood House and Gardens to the beautiful Studley Grange Butterfly World and Garden Centre as well as shopping at the McArthurGlen Designer Outlet Swindon.
The trip begins at the STEAM Museum of the Great Western Railway in Swindon. Housed in a beautifully restored Grade II listed railway building, the museum tells the story of the men and women who built, operated and travelled on the railway. See famous locomotives and 'drive' the train simulator or work the signals in the interactive GWR signal box.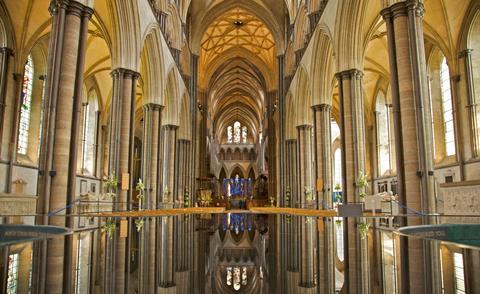 After lunch, you'll head to nearby Old Sarum, one of the most historically important sites in southern England, before being taken to Salisbury. There'll be time to explore the Cathedral Close attractions including the iconic Salisbury Cathedral and Magna Carta, one of only four still in existence. You'll find out about specialist tours at the cathedral including Graffiti, Library, Works Yard and Tower Tours.
Visitors can opt to explore many other attractions including Salisbury Museum and its new world-class gallery housing one of Europe's most extensive collections of Stonehenge and prehistoric artefacts and Mompesson House which featured in Sense and Sensibility.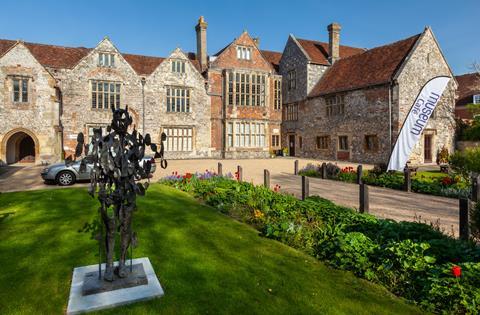 You'll enjoy dinner in Salisbury in the evening and transport back to your hotel will be sponsored by Stonehenge & Sarum Tours.
On Friday, there'll be time to see some of the other heritage highlights in the surrounding area. You'll explore the market town of Marlborough, known for having one of the UK's widest high streets and visit the amazing Bowood House and Gardens where you'll stop for lunch. In the afternoon there's a visit to the Studley Grange Butterfly World and Garden Centre where you'll experience the tropics in Wiltshire, whatever the weather outside, walking among some of the most beautiful butterflies in the world.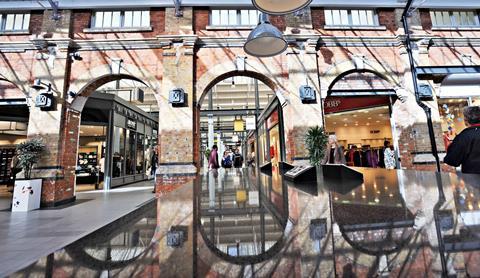 Then it's off for a spot of shopping at the designer outlet in Swindon which boasts more than 100 designer stores with great discounts.
Itinerary - Day 1
10am Arrival at Swindon railway station. Transport will be sponsored by Salisbury, Stonehenge & Sarum Tours.
10.30am Welcome and time to experience the STEAM Museum of the Great Western Railway.
12.30pm Lunch sponsored by the Stonehenge Inn & Carvery.
1.45pm Explore ancient Old Sarum.
2.30pm Discover some of Salisbury's Cathedral Close attractions.
5pm Return to accommodation and dinner to be arranged at a local venue.
Day 2
10am Visit to Marlborough.
Midday Visit to Bowood House and Gardens including lunch.
2.15pm Visit Studley Grange Butterfly World and Garden Centre.
3.30pm Spot of shopping at the McArthurGlen Designer Outlet Swindon.
4.05pm Return to Swindon railway station.
Evening There's an optional trip to see the Bon Jovi Experience at the Wyvern Theatre (10 free tickets and discounted tickets, terms & conditions apply).
The itinerary is subject to change and timings are estimated. The group may be accommodated in different hotels depending on the size. If you're driving, park in the public car parks in Swindon and meet the group at the train station.
This familiarisation trip costs £75 per person (with a £15pp single supplement) and includes…
Entry to the attractions mentioned.
Lunch both days & dinner on the first evening.
Overnight accommodation.
A tour of Bowood House and Gardens.
Selected transport.
Applications have now closed for this trip and successful applicants will be contacted in due course. If you have any queries please call the editorial team on 01908-613323 or email editorial@groupleisureandtravel.com.