We challenge you to read this and not feel a huge sense of wanderlust. GLT editor Keeley Rodgers reports back from an unforgettable Scenic river cruise fam trip.
As I woke, for a split second I forgot where I was. And then it came back to me. I was in the comfiest bed, in my very luxurious cabin, watching the world go by through the panoramic window.
The idea of going to bed after a fantastic dinner and then opening your curtains to a new destination the next morning continues to attract groups to sail along the world's best waterways in growing numbers. What surprised our group on this Reader Club fam trip with Scenic, was the level of luxury in which we cruised.
Renowned for innovation, Scenic Luxury Cruises & Tours operates a fleet of river ships that sail in Europe and Asia. Their European Space-Ships, named as such for the generous size of the cabins and public spaces, offer a host of sailings ranging from seven to 21 nights.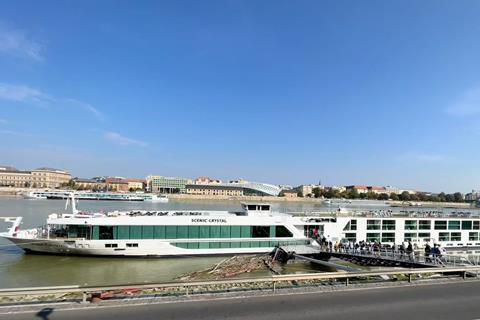 Our taster of five-star service began as we set foot on the elegant Space-Ship Scenic Crystal in Budapest, receiving the warmest of welcomes, and the fizziest of glasses. Not to mention an introduction to our very own butler for the cruise (yes, that's right).
Scenic Crystal: spacious yet intimate
My group of GLT readers quickly commented on the space (it's in the name after all). But despite accommodating up to 163 guests, the ship also has an intimate feel with the ease of being able to find everything. There is plenty of room without it feeling busy.
Measuring 135 metres in length, Scenic's Space-Ships are perfectly proportioned to navigate the waterways of Europe without compromising on comfort or quality. Our cabins all had balconies as do most of the suites on board. Even the 'standard' suites look very inviting.
"Welcome to your home away from home", announced hotel manager Alex during our introduction. We soon discovered our fellow guests onboard were from all over the world and a high percentage of those we met told us how they keep coming back year after year.
"On average, people gain six pounds during their cruise with us," Alex told us. It wasn't hard to believe.
GLT reader Mary Gotts of Gott 2 Travel, commented: "Make sure you go on a diet before your cruise because the food is out of this world." It really was. Starting with the breakfast choice – our group organisers sampled as much as they could possibly fit in; pancakes, the most beautiful eggs, pastries… I could go on.
One of the highlights was sitting together in the evening to wine and fine dine in the Portobellos Restaurant. The other dining options include the informal all-day River Café and there's the choice of an early or late riser breakfast time too in case you fancy a lie-in.
"It opened my eyes to five-star cruising. The efficiency and friendliness of the crew and attention to every little detail was delightful. I'm looking forward to giving my groups the opportunity to experience river cruising at its best with Scenic."

Mary Gotts, Gott 2 Travel
Delicious menus inspired by the destination you're visiting was something we looked forward to (the Hungarian beef goulash was amazing) and the wines were paired wonderfully. I'm sure you understand why it was important to sample as many as possible, in the name of research.
What also impressed us was that Scenic is truly all-inclusive. Everything is included: tips, food, excursions, the lot.
GTO Paul Napier of Surrey Theatregoers said the all-inclusive factor was "incredible" adding: "The whole experience was just first class from the ship to the excursions, everything. Ellen was absolutely fabulous as a host. I will certainly be looking at doing something with Scenic in the future."
Two itineraries – same level of luxury
Planned across two itineraries, this Reader Club fam trip consisted of two groups with half of us joining the first part from Budapest to Vienna and the others journeying from Vienna to Dürnstein in Austria.
The first group explored Budapest with some opting for a visit to the world-famous Széchenyi Baths and others heading to the fascinating Hospital in the Rock museum.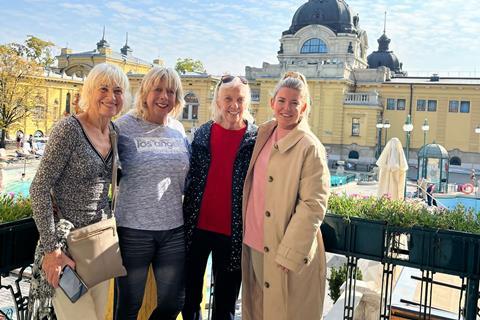 Marian Durbidge of the Herts Theatre Club, who visited the baths, said: "I have never been to a spa like that, it was amazing." She added: "Anyone who is thinking of doing a river cruise, Scenic are the ones to consider - wonderful food, fantastic staff and beautiful cabins."
It was nice to be on the top deck as we glided past the sights of Budapest, cocktail in hand. There were plenty of areas to experience on the ship too from the lounge and bar to the Riverview Terrace and Panorama Deck.
"It was truly relaxed luxury. I was amazed at the size of the cabins and the width of the boat. I'm grateful to have sampled the Scenic cruise; it inspires a GTO knowing one can promote it with full confidence in a quality product."

Jill Ugo, U-GO Events
The second group joined in Vienna and were treated to a private classical concert at the elegant Palais Liechtenstein.
Neil Edeson of Surrey Trips said: "It was very special and in such a beautiful building. Another highlight was sailing along the Wachau Valley which is a very special stretch of river, it was just glorious. These fam trips really are so valuable for group travel organisers."
Importance of hosting GTOs…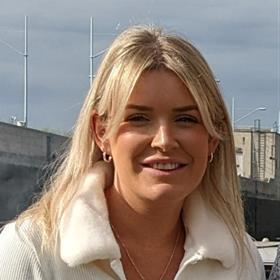 Ellen Donaldson, partnerships, charters and groups manager for Scenic and Emerald Cruises, said: "It's a great first timer cruise itinerary and the organisers commented on the fact that a river cruise makes it so much easier for them to travel to different destinations while enjoying time together on board.
"Having the GTOs on board has been so important. We're a luxury brand and for the organisers to travel with us and say they couldn't fault a single thing is just amazing."
"I'm very proud of our product, I know we've got amazing ships and itineraries but it's great to hear from the GTOs that this is something they'd love to come back and do with their groups."
GTO Denise Piddington of Bushey U3A said her highlights were a walking tour of Bratislava, Slovakia as well as the music quiz on the Saturday evening.
She said: "I really enjoyed the trip and have to say, I have never cruised on such a gorgeous ship before - my cabin was the best I have ever had. My highlights included the guided walking tour of Bratislava which was excellent. The music quiz on the Saturday evening was hilarious too."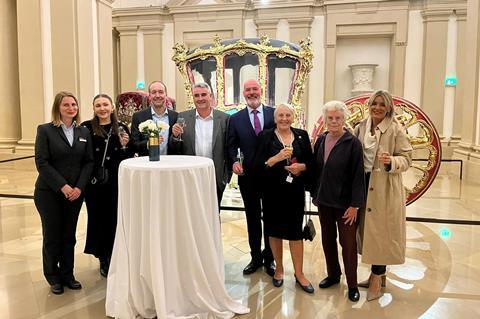 The taster trip was part of the 15-day Jewels of Europe itinerary which ends in Amsterdam, travelling along the Rhine, Main and Danube through countries including Hungary, Austria and Germany.
"Ellen and Lucie were the most amazing hosts. We all want to come back and that's what it's all about. I'm going to be booking for next year which proves how much I enjoyed it."

Sylvia Saxon, Saxon Group Travel
There was praise all-round for cruise manager Andreea. Victoria Croucher from New Malden Inner Wheel and Rotary Clubs described her as "really on the ball which made a huge difference". With a 1:3 crew-to-guest ratio, what was really apparent throughout our cruise was the attentiveness from all the staff.
It speaks volumes that GTOs were trying to change to a later flight so that they could have more time to enjoy the trip. All good things come to an end though and the GTOs said they would love to come back with their groups, which is testament to Ellen, Lucie and the Scenic brand.
Here's hoping I'll wake up in that cabin, to that view again one day…
Our thanks to Ellen Donaldson who hosted the Scenic Reader Club trip with the help of Lucie O'Gara.
Ellen is partnerships, charters and groups manager for Scenic and Emerald Cruises and is the main contact for GTOs.
You can contact Ellen to discuss your group's requirements and bookings by emailing Ellen.Donaldson@scenic.co.uk or calling her on 07864 652708.
Find out more at scenic.co.uk.

Keeley is the editor of Group Leisure & Travel and its portfolio of magazines, publications and websites.