We joined GLT readers to experience the state-of-the-art Tottenham Hotspur Stadium in north London. So, what does it offer and what did people think? Harry Rogers reports.
Residential tower blocks are dwarfed by the near 63,000-seater Tottenham Hotspur Stadium as you arrive into White Hart Lane train station in north London. Spurs moved there in 2019 after spending 120 years at their famous old stadium and it's impressive. Costing £1 billion it is the biggest club football ground in the capital and second only to Manchester United's home at Old Trafford in the Premier League.
It was honoured in the 2021 Royal Institute of British Architects (RIBA) National Awards and completely dominates the area's skyline. But it's not until you're stood directly outside, that you can begin to understand just how big it is. In truth, I was blown away, as were our readers who joined me on this Reader Club familiarisation trip to explore what its tour can offer groups of all types – this would appeal to more than just football fans.
We began our journey at the Tottenham Experience shop which stocks all sorts of 'Spursed - up' merchandise, from pens and key rings to retro jerseys and leisurewear. Possibly the most interesting part of the space is the restored façade of the old Tottenham & Edmonton Dispensary, blending old architecture with new and bringing back into use the Grade II listed Warmington House.
"It's a wonderful place and the tour is good; it's not somewhere I would have naturally thought about visiting. I'm trying to get a few more of our male members involved with our trips so something like this might encourage them."

Beryl Edwards, Wayfairer
Shirt printing is carried out behind the revived façade, and if you look closely enough, you can see the signatures of current first team players on the wall - just another fun feature to make time for. An introductory talk in the shop's welcome area is partnered with a film which features historical moments in the club's history, officially starting the tour.
A special board placed on the wall around the corner from the tour entrance displays the name of every player to make a professional appearance for the club. Of course, I was quick to remind myself of players from my youth such as Ledley King, Robbie Keane and Jermaine Jenas, while some or our readers were name dropping the likes of the great Jimmy Greaves and Pat Jennings.
We then came to the premium arrival hall of the West Atrium, where different artefacts and the club's trophy cabinet sits, not collecting dust I might add. There's plenty of silverware here, including the original FA Cup trophy that was won by a team of amateurs back in 1901, a feat that has only ever been achieved once.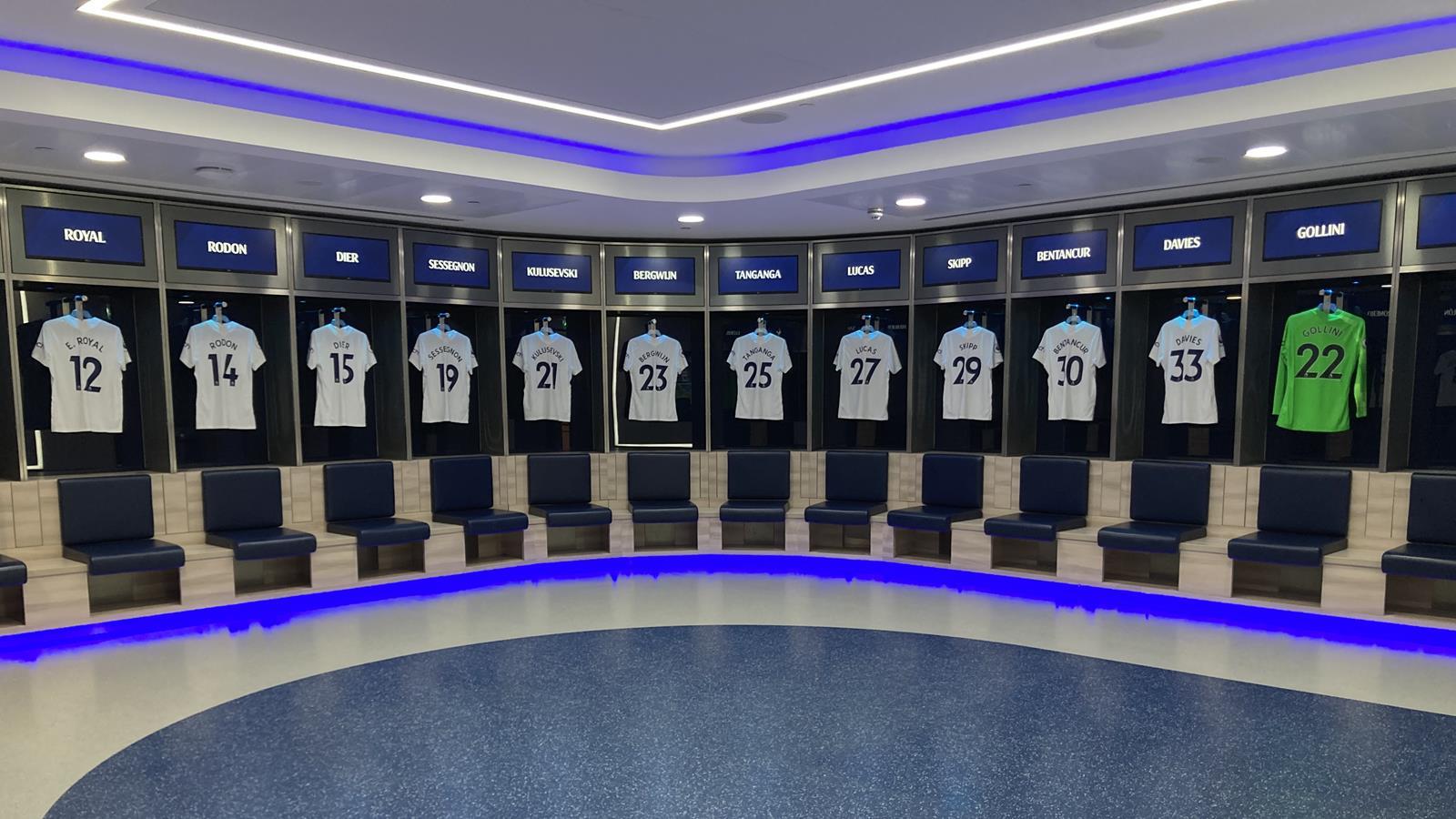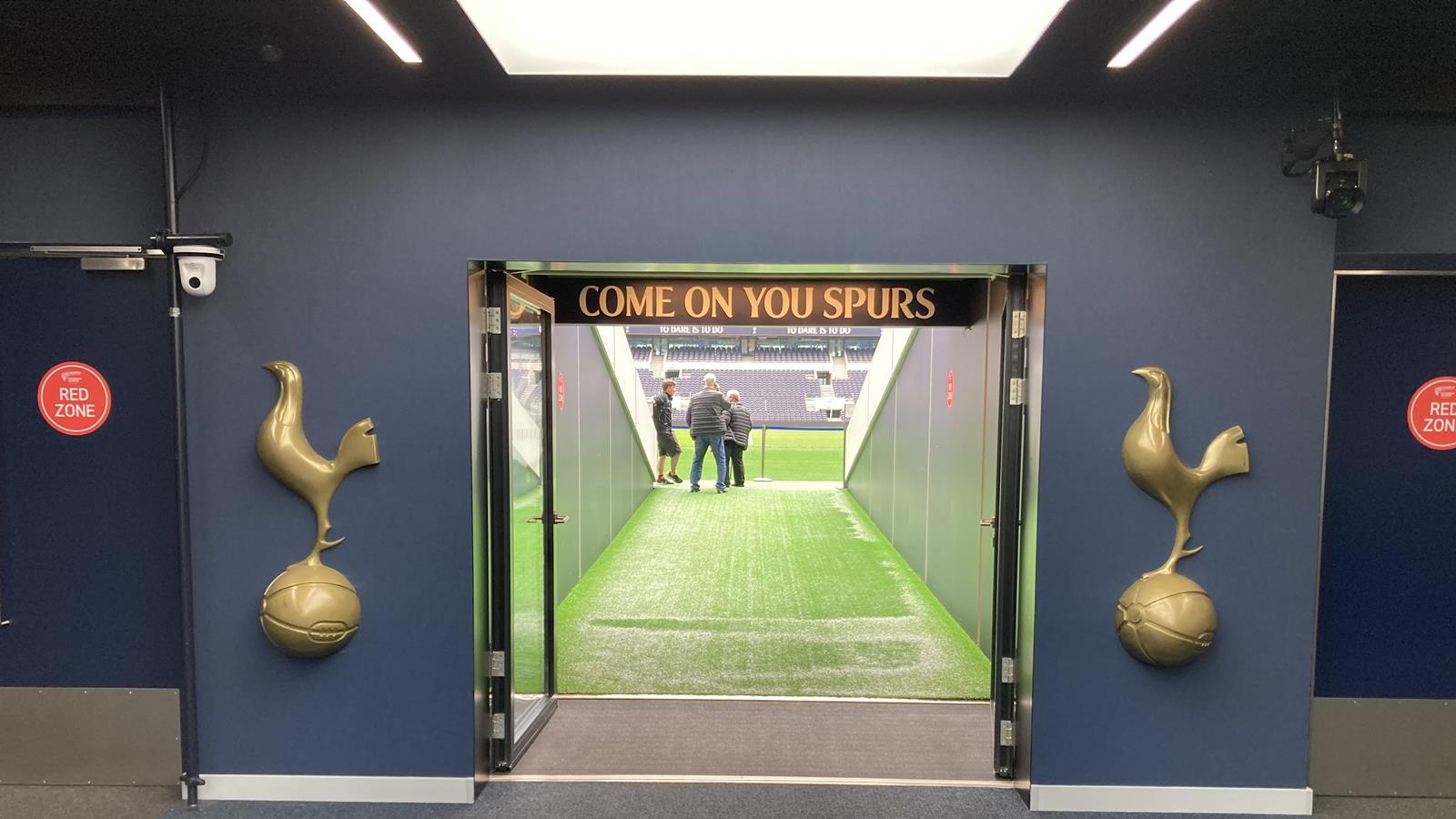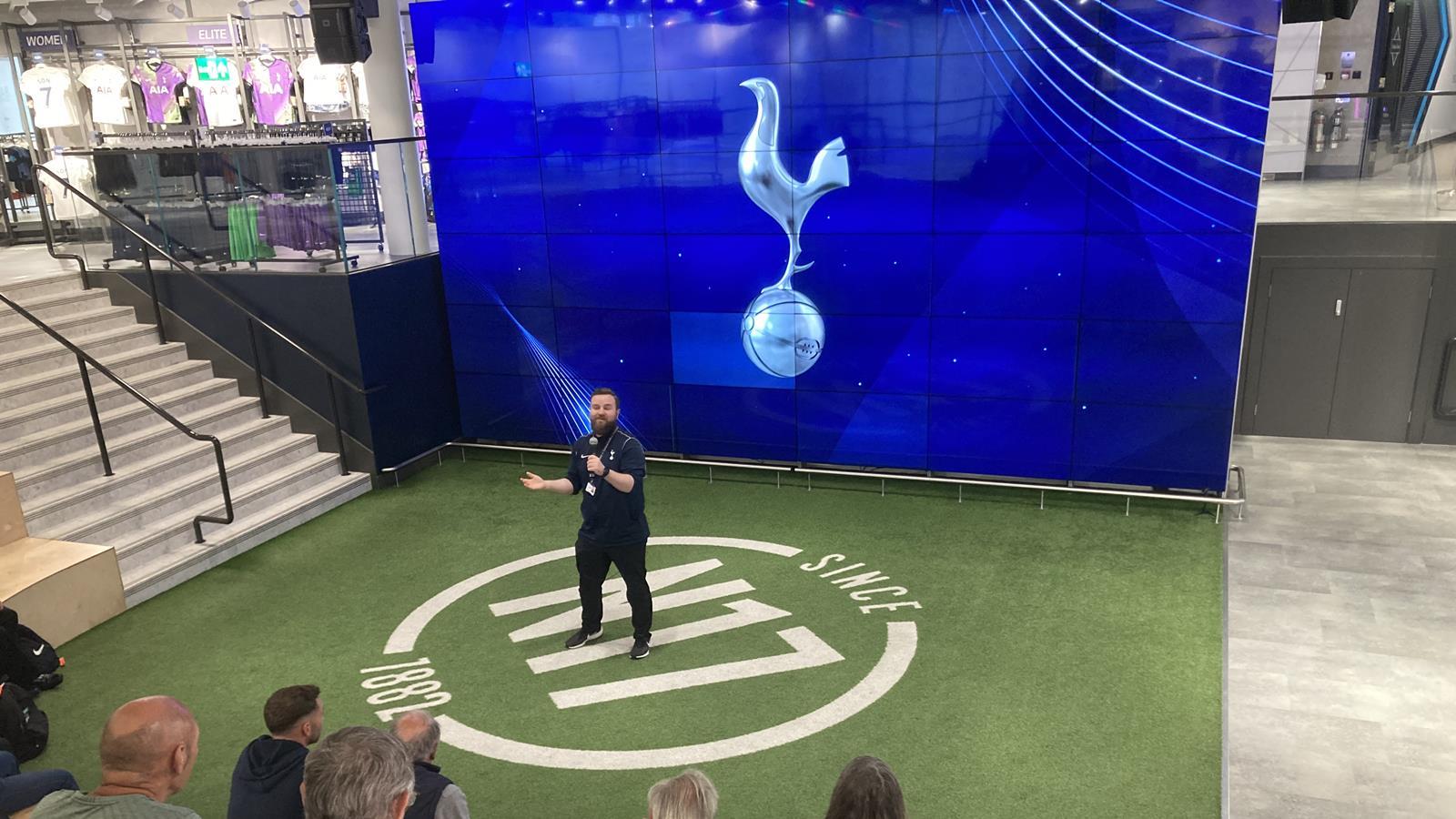 A dressing room like no other; visitors can follow in the footsteps of players as they tour the luxury facilities at the stadium.
It's not until you get into the dug-out that the magnitude and scale of the build hits home. The dome-like structure towers over you.
Upon arrival, the group were welcomed to the stadium with an introductory talk and video to learn more about the incredible build and story behind it.
In the corner of the space, which also features one of the largest stadium screens in Europe, is a time capsule that has a number of artefacts and documents that capture the emotions of the club's time at former home, White Hart Lane, their aspirations for the future and predictions of how things will be in 50 years' time, when it will be opened.
An interactive, hand-held guide leads visitors from here and throughout the rest of the tour, beginning with the premium seating section and exclusive areas that can be enjoyed on a matchday. Some tickets here cost thousands of pounds and come with luxury fittings and even padded seats. It was here that our group of readers got to see the pitch from the stands, with one or two gasps around me which reaffirmed that it really is quite the spectacle.
It's not until you get into the dug-out that the magnitude and scale of the build hits home. The dome-like structure towers over you and one can only imagine how it would feel to be stood in the same position in front of a sell-out crowd.
Gone are the days of cramped tunnels, grubby changing rooms and large baths for players to share a beer post-match. In its place are unbelievable facilities, based on medical science to help every player perform at the highest level. The home changing room sits next door to a large work-out studio, physio room and even a deluxe private dining area for players and staff to congregate before kick-off.
"I've had a very nice day. It's a really impressive stadium and a total step up from anything I've ever seen before, giving me more than enough to talk to my members about. It's important to come along on days like today because you wouldn't be able to understand how much there is to see by just reading about it."

Clive Roylance, Lordship Leisure Groups
The changing room itself, where Harry Kane and his team psych themselves up is relatively simple, in a crescent shape and featuring a built-in screen to talk tactics at half time. It's a special experience though to sit in the seat of an England captain, to see what he would see and feel somewhat connected, even if all I share with Mr Kane is his first name. I'm not sure my footballing ability and Sunday league trophies quite compare.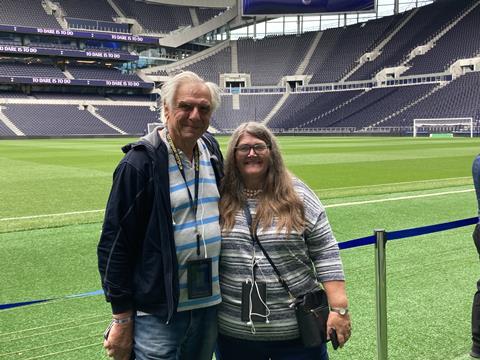 Another aspect of the stadium which can be easily overlooked by football fans is its link to the NFL – football but with a different shaped ball and lots more padding. Tottenham Hotspur Stadium is the first purpose-built NFL stadium outside of the US and hosts a minimum of two games per year over a ten-year partnership. The changing rooms are a complete contrast to that of the football team, with two large areas for both defence and offence players, and heavy-duty chairs to hold the bulk of these huge athletes. Inside, replica shirts from the American football's top teams present another great picture opportunity, as well as the chance to learn more about the sport.
Next door, the huge Press Auditorium seemed like a fitting place to congregate for a group picture and to answer silly questions when under the spotlight, before heading into The M Café for a bite to eat. Of course, there is nothing stopping groups combining their stadium tour with The Dare Skywalk Experience which takes visitors onto the roof for a different perspective of north London. If you're feeling extra brave, The Edge experience goes one step further and includes a controlled descent to the ground.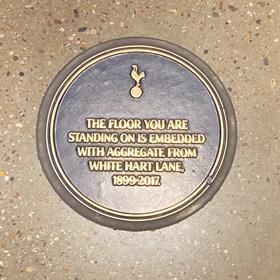 White Hart Lane's legacy: One of the best things about the new build is that Tottenham's former ground, White Hart Lane, is fondly remembered throughout. In one area of the stadium, a commemorative plaque even reminds visitors that the floor they're standing on is embedded with aggregate from Spurs' former home.
Whatever you decide, a visit to the Tottenham Hotspur Stadium is certainly something to consider – it's different and can satisfy a range of interests and ages. It's suggested the tour takes 90-minutes, but access is granted all day so groups can take their time when inside, and trust me when I say there is lots to see.
My top tip? Make sure you ask one of the many guides around the stadium about the engineering that went into its design; you will be amazed at the lengths workers went to, producing one of the finest modern venues in the world.

With a love of journalism and travel, Harry enjoys writing about his experiences for GLT readers to use as inspiration. Brighton, Dublin and Amsterdam are among his favourite cities to visit and he enjoys delving into historical sites too – especially those linked to the Tudors and World War Two.