We report back from a beautiful day in the London Borough of Richmond upon Thames, when readers were given a taste of what it can offer their groups.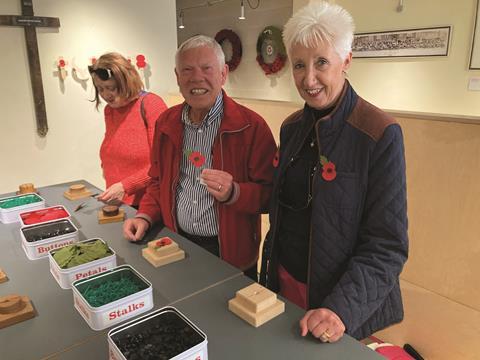 You couldn't make it up – one of the hottest days of the year so far and there we were outside Queen Elizabeth Gate at the glorious Royal Botanic Gardens, Kew, ready to start a fantastic itinerary. Richmond was looking even more charming than usual as it basked in the sun with blue skies overhead.
Armed with sunglasses and a welcome bag of goodies at the ready, the group was split in half to take part in our exclusive familiarisation visit to showcase this leafy London borough. Starting with Kew, our talented guide, Jane, wowed readers by pointing out historic trees, colourful shrubs and the garden's more peculiar plants which could easily be overlooked to the untrained or hurried eye.
"I've never been to Kew Gardens before but the experience was amazing and I will definitely be bringing the group back. You could easily spend the whole day there."

Neil Edeson, Complete Pleasure Limited
The Princess of Wales Conservatory is a maze of patios, steps, bridges and tunnels under a glass roof, housing thousands of plants arranged across a series of fascinating ecosystems. Jane also pointed out a time capsule buried by Sir David Attenborough, designed to be opened in 2085 and containing seeds of basic food crops and endangered species. From one tropical climate to the next, the display inside is beautiful and not to be missed, including the large amounts of rare cacti.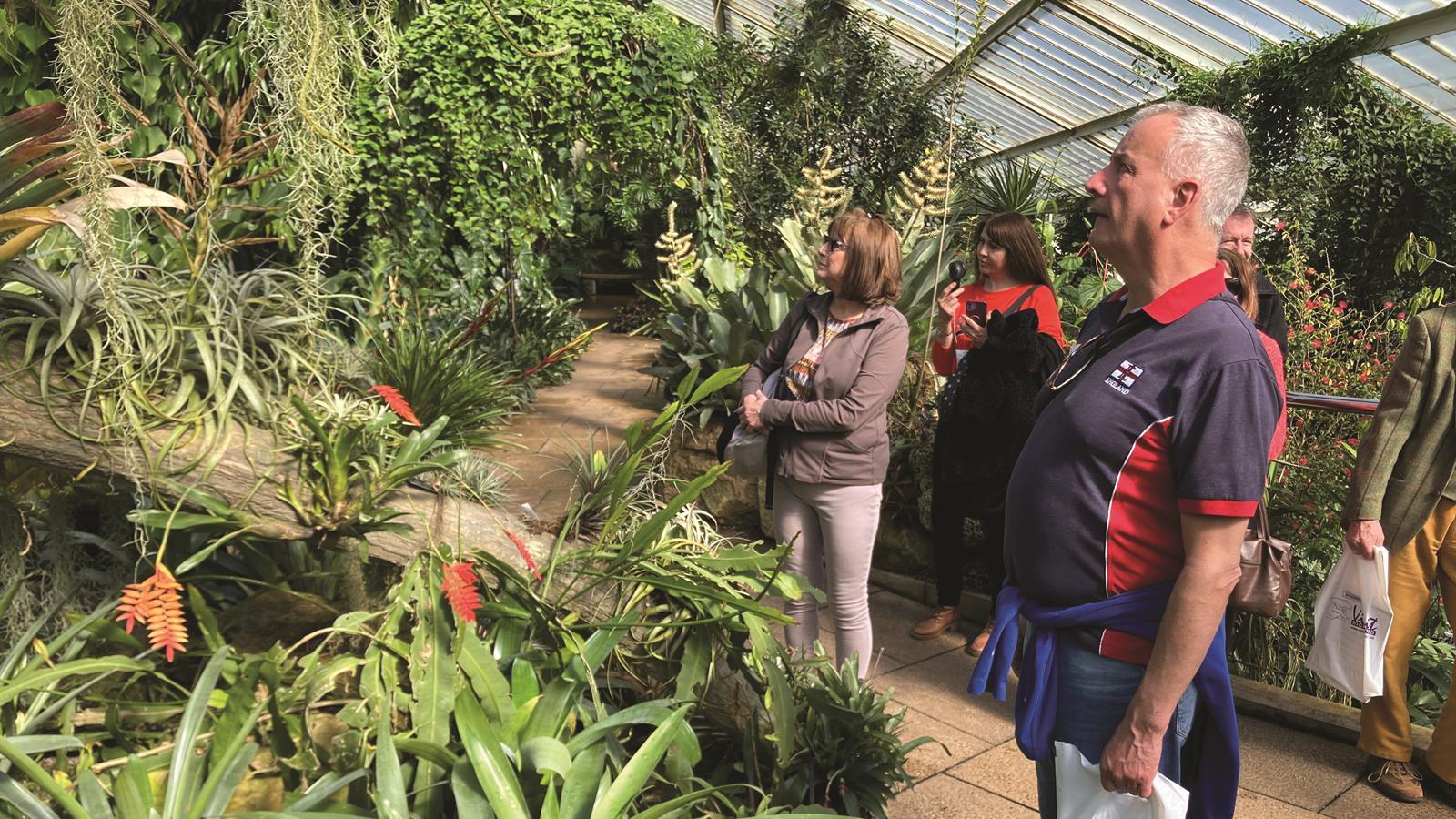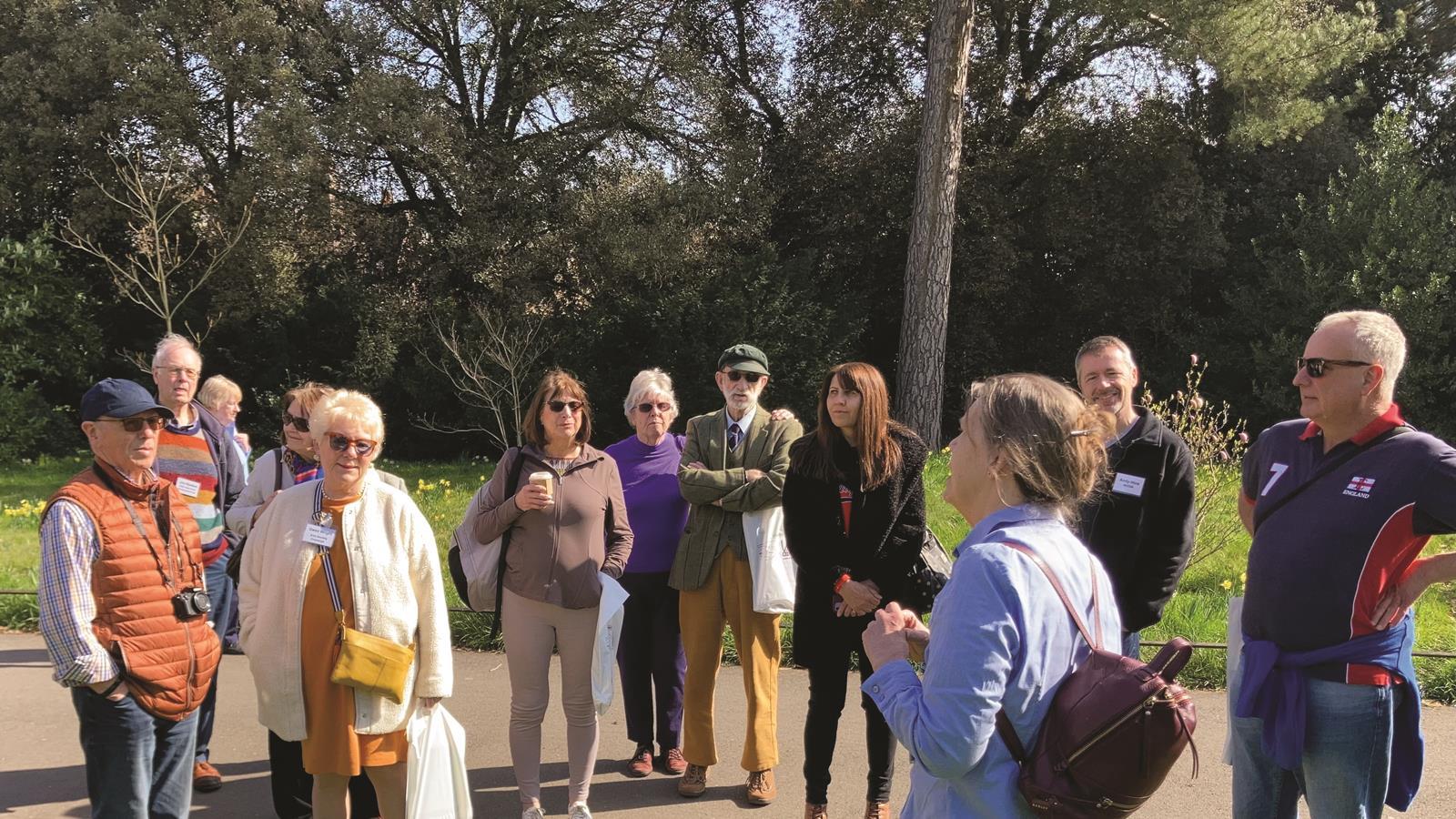 Groups visited the Princess of Wales Conservatory at the Royal Botanic Gardens, Kew to uncover its many tropical climates and impressive plants.
Our tour guide Jane was on-hand to point out Kew's incredible highlights, such as blossoming trees, rare cacti and beautiful flowers.
Outside, we were led along a walkway of striking trees in full blossom, their petals raining down over us like confetti, with the imposing Palm House as a backdrop across a shimmering pond where geese and ducks were causing a ruckus. It's a sight that even on the most chilly of English days would still flourish in front of a lens.
Having a guide brings an attraction to life and highlights the important things you should look out for. I would certainly book a tour at Kew Gardens, like the one we experienced on the trip.

John Rowland, Natwest Group Kent Area Pensioners Club
Pathways inside the Victorian Palm House are swamped with large tropical leaves, offering the correct conditions to grow a mini rainforest. Many in the collection are endangered in the wild and some even extinct. We were told that others, such as the rubber tree or cocoa tree, are a source of value to societies around the world for the fruit, timber, spices or medicine they produce. Jane was quick to show us the bananas growing to the right-hand side of the entrance, too.
There was just enough time for a cup of tea and a bit of cake in the Orangery – I'd recommend the Lemon Drizzle – before jumping on the coach further into Richmond for lunch at the Vineyard Community Café, which specially opened its doors for us on a Saturday. As part of a charity, it provides crucial support for the most vulnerable people, including food, haircuts, shower facilities and clothing.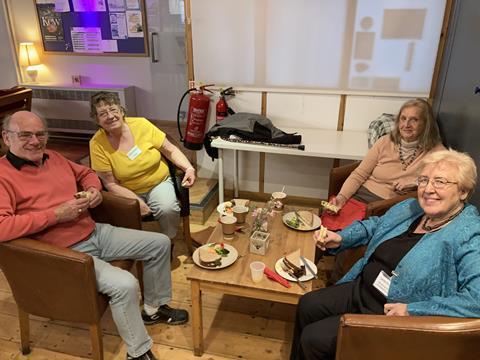 A delicious lunch was enjoyed by all, with guests able to choose from a range of sandwich fillings or soup, before taking time to browse the shop next door which further aids the charity centre's work. A quaint garden at the back of the eatery offered another excuse to soak up the spring sunshine… with more tea and cake.
Around the corner from here is the Poppy Factory where, for years, workers would make millions of the little red-petal flowers to honour those who died in conflict. Although machinery now speeds up this process, Remembrance poppy wreaths, including those presented by the Royal Family, and other products are still produced on site by hand. The factory has had a major revamp and is now in a much stronger position to showcase how it has been an integral part of Richmond since the 1920s.
"I've never been to the Poppy Factory before. I didn't know you could visit it and that the premises had been refurbished into a visitor centre – it's absolutely brilliant."

Gordon Hadden, B&B Group Leisure
Visitors were told emotional tales in a private presentation which shared the stark reality of those who died in World War One and where the symbol of the poppy was first thought up after John McCrae's In Flanders Fields poem was published following his friend's death. David, who took the presentation, was utterly passionate and told stories that no one could have known without visiting the factory.
GTO Neil Edeson of Complete Pleasure Limited explained that he is organising a World War One battlefield trip towards the end of the year and wanted to use the Reader Club trip to go bigger on theme for his group. "I would love to organise a trip back to the Poppy Factory a week or two after we've been on a tour of some World War One battlefields, so it would all tie in quite nicely," he said.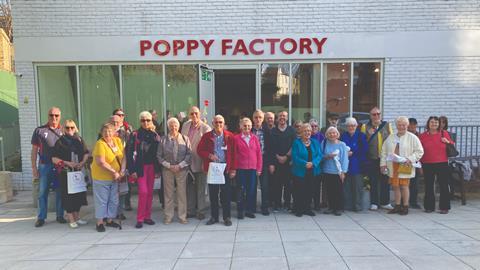 Outside of the presentation area, staff explained how the art of poppy making has been going strong for more than 100 years. The quick and simple process was thought up so that even veterans with missing limbs could take part in its production. The group got hands-on, creating their own poppies as part of the visit, before taking a seat and tucking into more tea and cake.
One group photo later and our happy day trippers went their separate ways, full of inspiration to bring their own members back for a visit. Whether it's the Royal Botanic Gardens, Kew, the Poppy Factory or the countless other top attractions in Richmond, we know we'll be back to explore again very soon.
For more information about Richmond and what's on offer for groups, go to www.visitrichmond.co.uk. To find out where else we've been on our Reader Club trips click here.

With a love of journalism and travel, Harry enjoys writing about his experiences for GLT readers to use as inspiration. Brighton, Dublin and Amsterdam are among his favourite cities to visit and he enjoys delving into historical sites too – especially those linked to the Tudors and World War Two.