The South of England Agricultural Society has revealed that its Winter Fair weekend will return to the South of England Showground in Ardingly this November.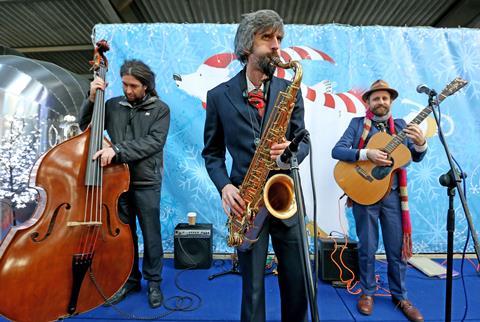 The fair will run on the weekend of the 23rd and 24th November, from 9am - 5pm on the Saturday and 9am - 4pm on the Sunday.
Described as a 'paradise for Christmas gifts', it will stock a variety of items, made and sold by independent traders from across the south of England.
Stocking fillers range from wooden toys, artwork, jewellery and more, plus food and drink lovers will be able to shop for a range of homemade chilli jams, gourmet pork pies and chocolate wine, among other treats.
Iain Nicol, CEO of the South of England Agricultural Society, said: "We're very excited to see our Winter Fair go from strength to strength, with hundreds of regional artisan producers getting the chance to showcase their wonderful creations.
"Celebrating and supporting these local businesses in the south of England is very important to us and it provides the perfect opportunity for our visitors to purchase some truly unique gifts, or of course treats for themselves."
What else to look forward to
A traditional carousel will be available for younger members of the group, as well as meet and greets with the Ice Queen and her elf, and a visit to Santa's grotto.
Adults and children can take part in chocolate-making workshops, putting together hand-made truffles or chocolate decorations.
There will also Christmas-themed entertainment and activities taking place throughout both of the days and a giant snow globe for small groups to step into and have their picture taken.
Iain, continued: "With the added addition of our Christmas entertainment and activities running throughout the weekend, we hope that families come along and enjoy a wonderful festive day out together, all in the knowledge that they are helping the Society as a charity."
Visiting as a large group?
The showground is set within 150 acres so there is more than enough room to facilitate coaches, although groups must let the society know in advance.
The show has a maximum capacity of 30,000 people each day so larger groups are welcome, with online discounts available on tickets.
For more information about the event, as well as contact details, visit www.seas.org.uk