Wembley Stadium has announced it will reopen for behind-the-scenes tours which it promises will be "bigger, better and even more memorable".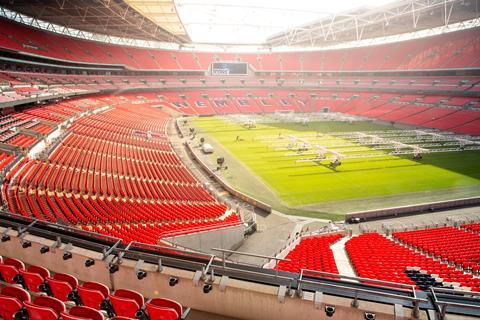 Tickets will be on sale from Monday, 19th July for tour dates from 6th September to 31st December, with dates for 2022 expected to be added shortly.
Simon Wickham, senior commercial manager at the FA, said he was looking forward to welcoming visitors back to the Stadium Tour after it was forced to close in March 2020 due to the pandemic.
He added: "We've done so much work over the last year whilst we've been closed to make the tour bigger, better and even more memorable and I know that fans will be delighted with the experience and the changes we've made. The Wembley Tour gives you the chance to relive the stadium's greatest moments, whilst creating some new ones of your own."
The 90-minute tour will offer visitors the opportunity to experience many of the stadium's new facilities. It is set to kick off with The Crossbar Exhibition which displays objects dating back to the Empire Exhibition (1924-25) and the iconic crossbar from the 1966 World Cup final.
Groups will also have the opportunity to take a trip down memory lane and relive some of Wembley's finest moments in the Walk of Legends – a museum space filled with artefacts and memorabilia from some of the world's best known sporting and music events in history.
Groups will be restricted to 20 people and groups of more than 20 will be split into multiple tours, each with their own dedicated tour host. As part of the tour redesign, visitors will be invited to bring the stadium to life with a new interactive app on their phones and take in the players' dressings rooms, England manager Gareth Southgate's office (which he helped to design) and the refurbished Stadium Store where the tour concludes.
Visitors will also be able to take a selection of images against various backdrops and themes using new on-site photo capture technology.
The reopening announcement comes after the stadium hosted the EUFA Euro 2020 final on 11th July which saw England lose to Italy on penalties.
Groups arriving by coach will be able to park for free (advance booking required) and drivers are invited to join their groups' tours on a complimentary basis.