Visitor registration is now open for the 2020 Group Leisure & Travel Show on Thursday 8th October at the Marshall Arena in Milton Keynes.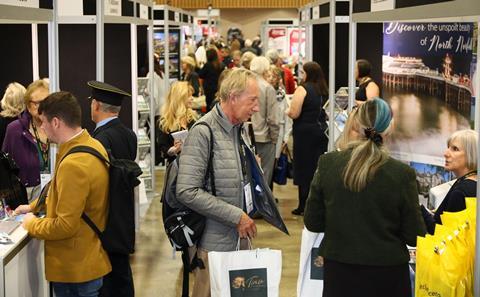 The free to attend travel exhibition is the biggest event in the UK for group organisers and coach operators, returning to the Marshall Arena at Stadium MK in Milton Keynes following last year's success at the new venue. Previously the annual show was staged at the NEC in Birmingham.
Visitors can expect to meet a huge range of exhibitors offering a vast selection of ideas and offers, with special deals and prizes also up for grabs on the day.
Just some of the exhibitors already confirmed for the event include the Royal Horticultural Society, Cruise & Maritime Voyages, Leger Holidays and Bletchley Park in Buckinghamshire.
Travel expert Simon Calder is also the first of three celebrity speakers to be announced for this year's show, with each speaker taking to the stage in the free seminar theatre to offer their personal advice.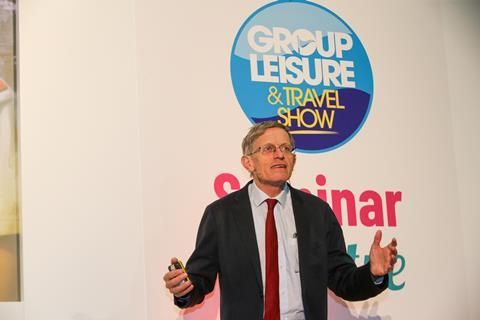 Last year Simon spoke about his '25 years in travel', sharing the big changes over the years as well as his own experiences.
After the 2019 show, he said: "I was lucky enough to talk about 25 years of travel and there were some great questions from the audience; they were very engaged with what was going on and very keen to know what's going to happen in the future."
The two other celebrity speakers and extra offers such as free coach travel from a range of destinations across the UK will be announced soon.
Success in Milton Keynes
More than 96% of visitors said they found good ideas and helped them plan future trips and holidays at the 2019 Group Leisure & Travel Show - the first time the event had been staged at the Marshall Arena in Milton Keynes.
In addition, the visitor survey also revealed more than 90% thought their show experience was good or very good while 93% felt they met the right kind of exhibitor.
Robert Shaw of Harry Shaw Coaches, one of the many exhibitors at last year's show, said: "Exhibiting in Milton Keynes for the first time was very easy as we could park our vehicles very close to the entrance and I think it worked as customers seemed to be able to get to the venue quite easily."
Alex Elmore, group organiser for Kettering Society, added: "I found that the venue was easy to navigate between the exhibitors with very little congestion."
Show director, Graham Yandell said: "You learn lessons after your first year at a new venue and we've already put plans in place to further improve the visitor and exhibitor experience."
To register for free entry to the 2020 Group Leisure & Travel Show at Stadium MK's Marshall Arena on Thursday 8th October, visit grouptravelshow.com/register. Companies interested in exhibiting at the show can contact Sharon on 01908-613323 or by emailing sharon.y@yandellmedia.com.