Visitor feedback following the 2019 Group Leisure & Travel Show has shown that the annual exhibition is still as popular as ever for group travel organisers.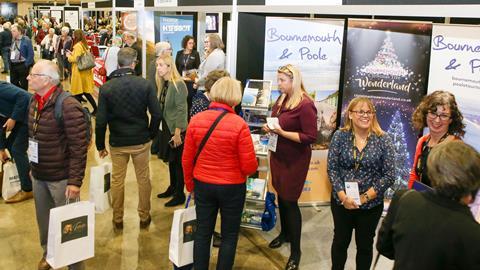 More than 96% of visitors said that the show, which was held at the Marshall Arena in Milton Keynes last year, gave them good ideas and helped them plan future trips and holidays.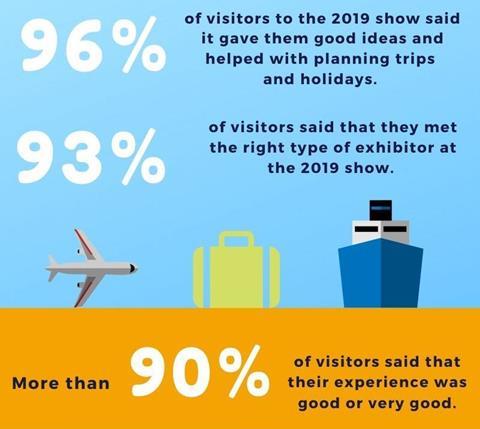 Group organisers commented on the variety of exhibitors at the event ranging from hotels and attractions to tourist boards, cruise lines and tour operators.
In addition, the visitor survey revealed that more than 90% thought their show experience was good or very good while 93% felt that they met the right type of exhibitors.
Patricia Neale, group travel organiser for the U3A History Group, said there had been "more choice" than in previous years.
She added: "We spoke to some staff from Belvoir Castle in Leicestershire plus other attractions in Hertfordshire and the tourist board for the Cotswolds, and picked up several ideas that we perhaps wouldn't have thought of."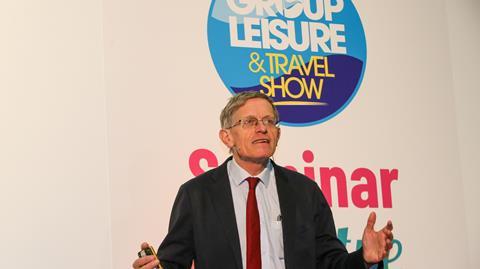 June Holland, who plans and runs trips for the Kier Group Fellowship Trust, said: "We found a complete mix of different attractions at the show that we've never seen before so it was really good, we've got some good ideas about where our next trip will be."
Commenting on the research, show director Graham Yandell said: "Firstly, I'd like to thank people for taking the time to give us their feedback on the event - we're very happy that once again, the reaction has been overwhelmingly positive from both visitors and exhibitors.
Graham continued: "The move to Milton Keynes proved a success and one we can build on for the future, taking on board all the feedback. You also learn lessons after your first year at a new venue and we've already put plans in place to further improve the visitor and exhibitor experience.
"Stands for the 2020 show are being booked all the time and, like last year, we expect to sell every available space. We also look forward to sharing the details about this year's celebrity speakers in the coming months."
Save the date
This year's show will take place on Thursday 8th October back at the Marshall Arena at Stadium MK, Milton Keynes. Stand bookings can be made by contacting Sharon Yandell on 01908 613323 or emailing sharon.y@yandellmedia.com. For more information visit www.grouptravelshow.com.