Travel writer and broadcaster Simon Calder is the first celebrity speaker to be confirmed for the 2020 Group Leisure & Travel Show.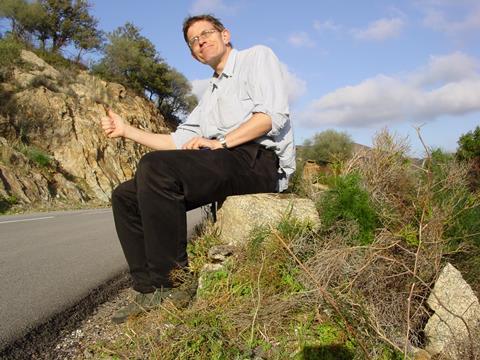 The senior travel editor of The Independent pulls in the crowds at the annual exhibition, sharing his advice and experience with group leaders and coach operators.
At last year's show in Milton Keynes, Simon spoke about his 25 years in travel looking back at some of the big stories and changes. He joined cruise expert Julie Peasgood and TV presenter Kate Humble in the Seminar Theatre, drawing in visitors throughout the day.
Simon said about the event: "I think the new venue – the Marshall Arena – is great, it feels really friendly and works very well. I've thoroughly enjoyed going around and talking to the lovely exhibitors including the Silverstone Experience which I'm very enthused about and the Settle-Carlisle Railway which is such an important rail link."
Show director Graham Yandell said: "We're thrilled to have Simon Calder back for the 2020 exhibition. He always brings with him such a wealth of knowledge and experience so it's no wonder that his talk is hugely popular with visitors and exhibitors. We anticipate another stellar line-up for this year's Seminar Theatre so keep your eyes peeled over the coming weeks and months for more news!"
The other two celebrity speakers will be announced at a later date.
More about Simon
Simon's career in travel began at Gatwick Airport where he cleaned aircraft for Laker Airways and later worked as a security officer. He became travel editor for The Independent in 1994 and in 2003 become a regular presenter for the Holiday programme on BBC1, presenting the last film in the final programme of the series which had run for 37 years.
"The celebrity seminars at the 2019 show were very interesting – Simon's talk was humorous and informative at the same time."

Eric Glover, group organiser, Narborough Travel Club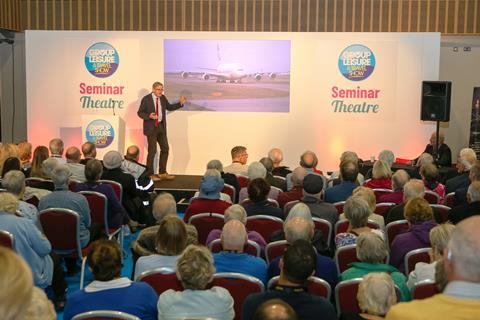 About the 2020 show
This year's show takes place on Thursday 8th October back at the Marshall Arena following overwhelming positive feedback from visitors and exhibitors about the location. Just some of the names signed up to exhibit already are Cruise & Maritime Voyages, the RHS, Westminster Abbey and Majestic Tours.
Registration is now open for this year's exhibition, head to www.grouptravelshow.com/register to sign up for free entry.
Anyone interested in exhibiting can contact Sharon Yandell on 01908-613323 or email sharon.y@yandellmedia.com.