The cruise line has launched seven new river cruise ships to sail on European waterways.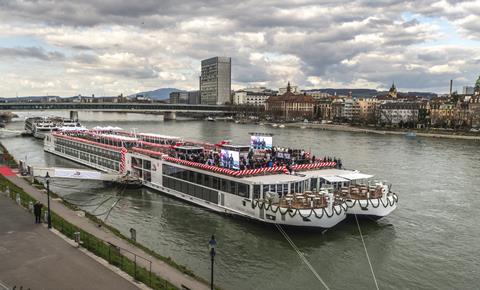 Viking Cruises has welcomed the latest additions to its river fleet, with the naming of seven new river ships during a celerbation which took place on the Rhine River in Basel, Switzerland.
The new ships include: Viking Einar, Viking Helgrim, Viking Sigyn, Viking Tir, Viking Ullur, and Viking Vali.
More about the new fleet
Viking Sigrun, named after the leader of a band of horseriding female Valkyries from Norse mythology, is one of six new Viking Longships. This and some of the other ships will be deployed on Viking's most popular itineraries on the Rhine, Main and Danube Rivers. The seventh new ship – Viking Helgrim – was inspired by the design of the Longships and built specifically for the Douro River, bringing the company's total number of sister ships in Portugal to four.
Torstein Hagen, chairman of Viking, commented: "We began hosting guests on the rivers of Russia 22 years ago, and we have always done things differently. We focus on the destination, and we provide travel experiences that allow our guests to learn, to enrich their lives and to explore the world in comfort.
"It is also important that we recognise those who have helped us achieve success. This year I am especially proud to honour members of the Viking family as godmothers of our newest river ships."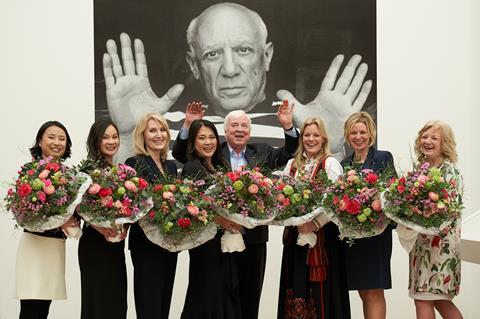 Godmothers of the ships include: Leah Talactac, Godmother of Viking Einar; Natalia Hofmann, Godmother of Viking Helgrim; Rikke Semb Pertile, Godmother of Viking Sigyn; Gisela Rückert, Godmother of Viking Tir; Linh Banh, Godmother of Viking Ullur; Minxuan Zhao, Godmother of Viking Vali; and finally Wendy Atkin-Smith, Viking UK managing director, who has been named Godmother to Viking Sigrun.
As managing director of Viking UK, Wendy recently celebrated 25 years of working in the cruise industry.
Speaking at the ceremony in Basel, Wendy said: "I was very honoured to be invited to become the godmother of Viking Sigrun. This year Viking has chosen women whose individual contributions to Viking have helped make the company the success it is today so you can imagine how proud I am to have been recognised in this way.
"Viking Sigrun will sail on the Rhine which is also very close to my heart – it was my first ever cruise 25 years ago and I fell in love with river cruising on that trip."
For more information, visit the Viking Cruises website.