Described as an audacious retelling of Jane Austen's iconic love story, casting has been announced for the tour of Pride & Prejudice* (*sort of).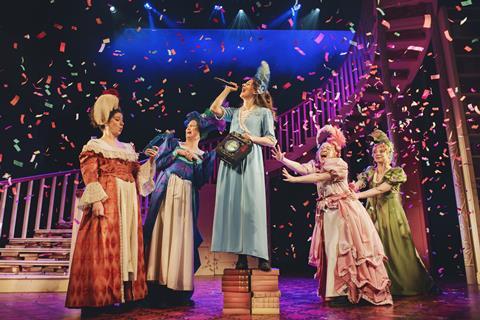 Direct from its success on the West End, the Olivier Award-winning comedy is touring theatres across the UK, starting at The Lowry in Salford on 19th January and currently booking until June.
The cast for the 2023 tour includes Leah Jamieson and Lucy Gray who made their West End and professional debuts (respectively) in Pride and Prejudice* (*sort of) at the Criterion Theatre.
Also announced are; Emmy Stonelake (Double Drop, As You Like It and Much Ado About Nothing) as Effie and Elizabeth Bennet; Megan Louise Wilson (The Mousetrap, Doctor Who: Time Fracture for Immersive Everywhere and Pool No Water) as Clara, Jane Bennet, and Lady Catherine de Burgh; Dannie Harris (Love Letters, The New Musketeers) as Flo, Mrs Bennet and Fitzwilliam Darcy; Laura Soper (The Storm Whale, The Wind in the Willows and Hetty Feather).
About the show
Men, money and microphones will be fought over in this irreverent but affectionate adaptation, where the stakes couldn't be higher when it comes to romance
Written and co-directed by Isobel McArthur, Pride and Prejudice* (*sort of) originally played at Glasgow's Tron Theatre. It features a string of pop classics including Young Hearts Run Free, Will You Love Me Tomorrow and You're So Vain.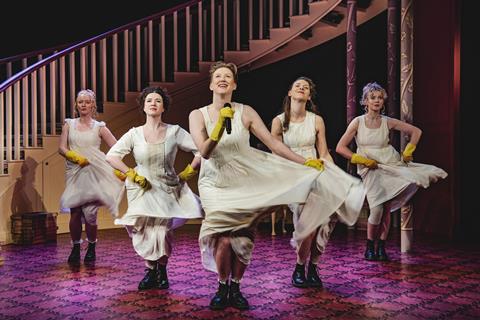 It's the 1800s. It's party time. Let the ruthless matchmaking begin.
McArthur recently won the Evening Standard Emerging Talent Award, having also won the Olivier Award for Entertainment and Comedy Show in 2022. It is unprecedented for a young female writer to jointly win these two.
Following Salford, the production will visit Newcastle, Bath, Coventry, Richmond, Chichester, Cheltenham, Inverness, Cardiff, Nottingham, Eastbourne, Chester, Birmingham, Leeds, Blackpool, Bristol, Truro, Malvern, Exeter and Norwich where tickets are now on sale.