Here are the results from our Restarting Group Trips & Holidays survey which asked group travel organisers for their thoughts on several aspects of getting back out there again.
Our latest survey ran online from March to April 2021 and asked group travel organisers to share their thoughts about when they hope to restart their activities, about their confidence levels, as well as the type of trips they plan to run this year and next.
It was only open to GTOs and almost 250 took part, telling us their views and sharing their comments about what coach companies, tour operators and attractions can do to help reassure them when booking.
Firstly, thank you for saying Group Leisure & Travel is your No.1
The survey also gave us the opportunity to ask where group travel organisers got their ideas, advice and contacts from to help them organise group trips and holidays (they could pick more than one of the options available).
87% of those who responded said Group Leisure & Travel magazine, making it by far the most popular choice. In second place with 72% was the Who's Who in Group Leisure directory, with the Group Leisure & Travel website in third with 67%. The Group Leisure & Travel weekly email newsletter was chosen by 51% of respondents.
Other sources of information were: Group Travel Organiser magazine (49%), Coaching Venues & Excursions Guide (47%), Group Travel Grapevine email newsletter from GTO magazine (22%), Group Travel World magazine (13%), Group Travel Organiser website (12%), and the Group Travel World website (1%).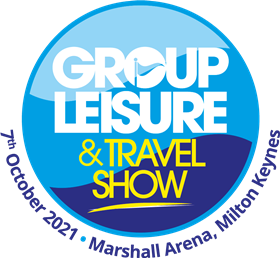 It was also confirmed that the annual Group Leisure & Travel Show is the most popular exhibition for group travel organisers to visit. The event usually takes place every autumn at the Marshall Arena in Milton Keynes. You can find out more about these specific results from the survey here.
What else did we find out?
Do you receive the weekly e-newsletter?
If you're not already signed up, you can register here for free, giving you access to 10 website stories every month as well as the weekly e-newsletter to make sure you're in the loop on the latest inspiration for your group.
What have you missed?
The survey also asked group travel organisers what they had missed most over the last year due to the restrictions and challenges of being able to travel with their groups.
Just some of the many things you said you had missed were:
"Organising and going on group holidays and day trips in the UK."
"Visiting new places and being with friends."
"Camaraderie and seeing members enjoying themselves which gives me great satisfaction."
"The company of others and the friendship."
"Meeting all of my group members and friends; travelling and having happy distractions from everyday life. Also, the excitement of looking forward to trips."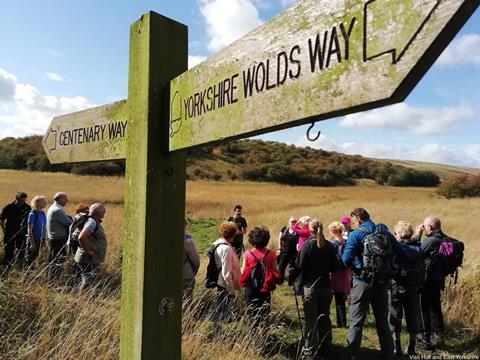 Vaccination confidence and requirements
The vaccination programme was a key topic in the survey - we asked group travel organisers about their confidence levels and also what requirements, if any, they would be putting in place for the people they are travelling with.
How can GTOs be reassured?
The other aspect of the survey was establishing what coach companies, tour operators and attractions could offer group travel organisers to reassure them when booking trips and holidays.
There were many responses (some of which are mentioned in the graphic above), here are just some examples of what GTOs said:
"That we will be safe with them and that they abide by all the rules set out by the Government."
"Assurance from the coach company and venues that all possible precautions are in place."
"Flexibility - postponing for free or refunding if postponing isn't an option."
"Money back guarantees in the event of cancellation."
Covid-secure measures including social distancing, good hygiene and cleaning routine were among the other things GTOs said would help reassure them when it comes to travelling and operating trips again.
Thank you to everyone who took the time to complete the survey. If you have any comments please feel free to add them below…