French Brothers recently welcomed its first coach group back after putting a number of additional measures in place.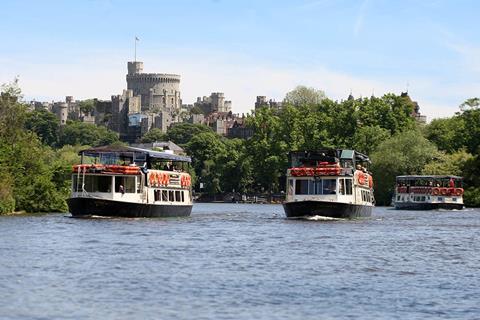 Sales manager Don Yates said the group were keen to go ahead with their visit, which was rescheduled from earlier this year after being cancelled due to the coronavirus pandemic. The boat trip, from Runnymede to Windsor, was part of a five-day break that the coach group of 18 passengers were taking with operator David Ogden Coaches.
Don said: "We want to be positive and take as many groups as we can deal with in a safe way; this particular group were very keen to come and we were pleased to welcome them."
Have you been on a trip recently? Or perhaps you have one coming up. Let us know in the comments below.
As well as creating a seating plan so that the passengers remained in their 'bubbles' on board the boat, the team at French Brothers have been working to improve safety and hygiene including removing seats from the top decks, creating zones with markers to ensure social distancing, as well as putting signs up throughout the boat and hand sanitising stations.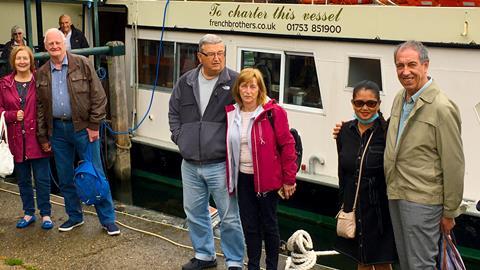 Don added: "There's also a queuing system prior to boarding the boat so that people are remaining distanced at all times. We've done similar measures to other places but I think ours are very robust. Once people are on board we don't want them wandering around - that's the only thing that is perhaps a bit more regimented but it doesn't take away from the experience. We have been very careful to give everybody a safe space in which they can enjoy the trip."
"Groups are at the core of what we do, they always have been. We put a lot of energy into providing trips for groups and hope to continue doing so."

Don Yates, sales manager, French Brothers
Carol Ogden, tours manager at David Ogden's Coaches said the group enjoyed themselves and there was positive feedback. She added: "This was our fourth tour so we're getting used to being back up and running. We're finding that people really want to get back out there, we've got 20 departures in August and we're seeing an increase in bookings each week which is great."