The Royal Horticultural Society (RHS) has announced that its newest garden will now open in May 2021.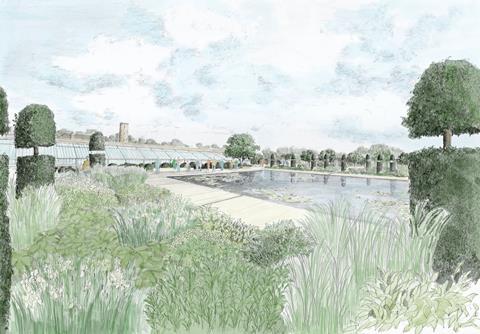 Originally scheduled to open its doors this July, RHS Garden Bridgewater is now due to open next spring, its postponement a result of the ongoing impact of coronavirus.
In light of the Government advice and measures of social distancing due to the outbreak, the RHS said it had been operating in a limited capacity in order to ensure the health and safety of its staff and contractors.
Sue Briggs, RHS director general, said that while the Bridgewater garden's delay is "disappointing news for so many, we know that everyone will understand why", adding that "the health and safety of our employees and contractors is paramount.
"RHS Garden Bridgewater will now open the week before RHS Chelsea Flower Show, meaning that in May 2021 the RHS will be doing more than ever in its history to promote gardening, growing and horticulture to support nurseries, growers, the horticultural industry and really get the nation gardening".
As well as postponing the opening, coronavirus has impacted other RHS sites. The Laboratory landscape by Christopher Bradley-Hole has been pushed back to April 2021, and the new Centre for Horticultural Science and Learning (the building and surrounding gardens) will now open in June 2021.
About the project
RHS Garden Bridgewater has been described as one of the largest gardening projects in Europe, and will see the 154-acre site at Worsley New Hall in Salford restored. The project is to feature the Weston Walled Garden (one of the UK's largest walled gardens at 11 acres), which will be comprised of 11 different gardens including Community Grow Spaces and a Wellbeing Garden.
RHS Garden Wisley, RHS Garden Harlow Carr, RHS Garden Rosemoor and RHS Garden Hyde Hall will remain closed until Government advice allows them to re-open. You can keep up to date with the gardens at www.rhs.org.uk.