The launch of Sandridge Barton, the home of Sharpham Wine, coincides with English Wine Week with plenty on offer for groups throughout summer and autumn this year and beyond.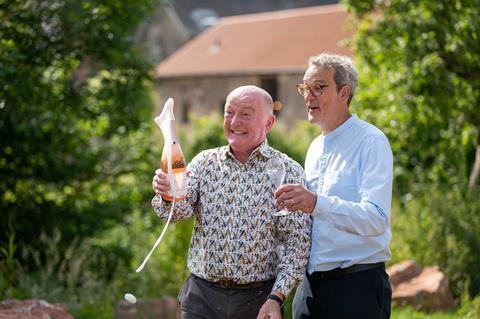 The new location, on the east bank of the River Dart, features a visitor centre, restaurant and winery with group tastings and tours on offer.
Visitors will be able to learn about different grape varieties grown on the site as well as the methods used in the winery to produce each style of wine. There are also a range of experiences available including wine and cheese tastings.
It follows the move from the Sharpham estate, up the river, to the sister vineyard site at Sandridge Barton.
Commenting on the official opening, renowned wine expert Oz Clarke said: "I am thrilled to be a part of such a momentous moment on the English wine scene. Devon is booming in terms of its winemaking and Sharpham's new home at Sandridge Barton is another really big step forward in the region gaining national and international recognition.
"I am looking forward to tasting the new vintages produced at this fabulous new winery and visiting again in the near future."
What can groups look forward to?
Groups of up to 40 can be accommodated at Sandridge Barton and organisers are encouraged to get in touch to arrange visits.
The on-site restaurant, Circa at Sandridge Barton, offers a group menu and there's the option to combine a tour with a lunch booking.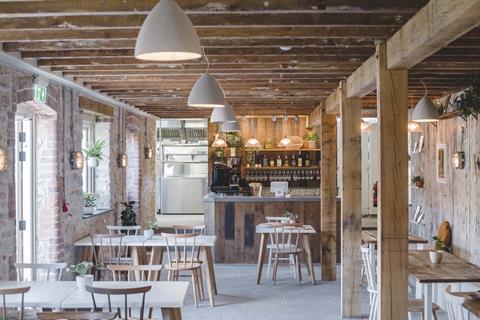 Wine and cheese tastings, as well as tours can be booked in addition to guided tastings with an expert guide to run through the ins and outs of how they grow grapes and produce wine. Or smaller groups can decide to book a self-guided wine and cheese tasting flight for a more informal experience.
A new tour, Vine to Wine, available from summer 2023 will cover the whole wine-making process, from grape to bottle with expert guides walking you through the vineyard and winery, tasting along the way.
History of the site
Vines were first planted at Sandridge Barton in 2008. Pinot Noir, Bacchus, Chardonnay, Madeleine Angevine and Pinot Gris are now grown in the vineyards which spread across 32 acres of the 400-acre estate.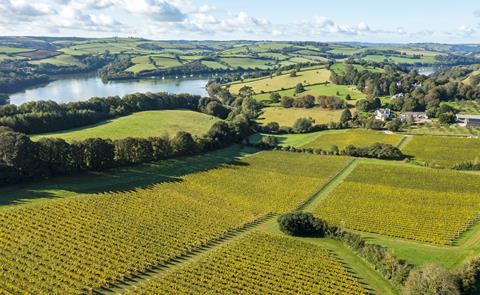 The Sandridge Barton estate is positioned just south of the village of Stoke Gabriel, which is a few miles upriver from Dartmouth and a few miles downriver from Totnes. Rich in history, most of the land falls into the South Hams Area of Outstanding Natural Beauty.
A vineyard called Stony Field, which is on a limestone ridge, was recently planted. It's said that limestone is a key feature in some of the world's best wine regions such as parts of the Southern Rhone. Classic English wines are produced at Sandridge Barton because of the combination of soil, climate and grape variety, known as terroir.
The new winery and visitor centre are said to have been designed with sustainability in mind, using solar panels, rainwater harvesting, air-source heat pumps and spring water extraction.