Bishop's Palace in Somerset is now offering a fully 'no contact' experience, making special enhancements to stop people coming into close contact with each other due to the Coronavirus outbreak.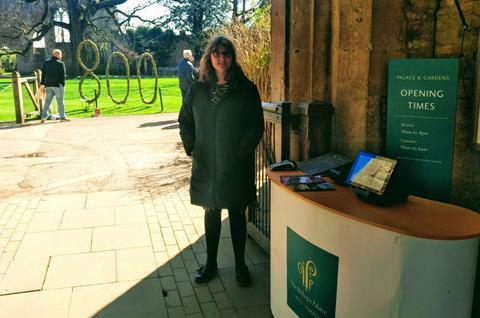 The launch of the 'no contact' experience comes in response to concerns about the disease and the transmission of germs, with groups able to visit the 14-acre site without having to enter the Ticket Office or handle cash, should they so wish.
Tickets can now be bought online in advance or adjacent to the Ticket Gate, in the open air at arm's length, using the contactless payment method with a card.
From there, visitors can then go from the Croquet Lawn to visit the gardens without having to touch any surfaces or be within two metres of other visitors.
What other enhancements has the site made?
The main door of the medieval palace will remain open so that the historic interior of the palace can be visited easily.
Tables at The Bishop's Table Café will be spaced out to allow more room between café users and the Chef Manager said: "We would like to reassure you that The Bishop's Table continues to follow our usual stringent hygiene standards which already exceed those recommended by the government regarding COVID-19. We have the highest hygiene rating of 5 stars."
All upcoming events, the majority of which take place in the open air, will continue as normal unless reported otherwise by the attraction.
Bishop's Palace celebrates 800 years
This year marks the 800th anniversary since the building of the Palace with a series of special events lined up to celebrate the occasion, including an outdoor theatre performance of Macbeth on 26th July.
The palace has been home to the Bishops of Bath and Wells for more than 800 years, complete with a moat, flagstone drawbridge and 14 acres of RHS Partner gardens to see.
Groups visiting the palace must pre-book but qualify for discounts.