DFDS is offering groups mini cruise packages on its reinstated route from Newcastle to Amsterdam which includes fine dining, duty-free shopping and exclusive group extras.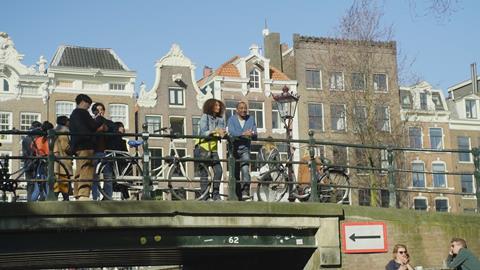 The group offer, which is available for ten or more people throughout 2022, means travellers can experience fine dining, duty-free shopping and a private en suite cabin before arriving in Amsterdam.
Prices for this offer are based on two people sharing an en suite inside cabin and includes coach transfers from the port into Amsterdam city centre, with up to five hours to explore.
Alternatively, you can stay in Amsterdam city centre for an extra night on one of the operator's Amsterdam Hotel Breaks, which includes breakfast in the morning. One person also travels free for every 20 people booked.
For coach operators booking their vehicle and 20 or more passengers on the Newcastle to Amsterdam route, the driver and coach travel for free. Prices include free sole-occupancy of an en suite cabin and a free evening meal and breakfast onboard for the driver.
Lots to do and exclusive extras for groups
The overnight ferry crossing offers a range of bars, restaurants, and live music throughout the journey, plus a cinema, children's entertainment and play areas.
Wildlife watching activities are also onboard until September, with the chance to spot dolphins, sea birds and whales in a guided programme led by wildlife officers from conservation charity ORCA.
Groups can also enjoy a range of exclusive extras onboard, from a special gala dinner in one of the restaurants to a drinks reception in one of the bars, or a cabin welcome kit with snacks and champagne provided in guests' cabins upon boarding.
Duty-free shopping includes up to 50% off high street brands, plus 20% off LEGO® when purchased on the crossing.
In the UK, DFDS operates passenger ferry services on routes from Dover to Calais, Dover to Dunkirk, Newcastle to Amsterdam and Newhaven to Dieppe.