There are up to 10 daily sailings on the new Irish Ferries' Dover to Calais route on board the refurbished Isle of Inishmore ferry.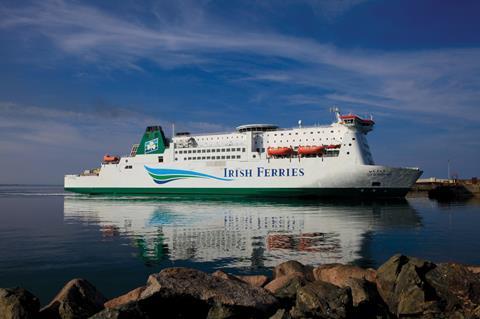 It's the operator's first UK to France service, expanding its network of routes between Britain and Ireland and Ireland and France.
The Isle of Inishmore ship, which has a passenger capacity of up to 2,200, has undergone extensive refurbishments for the new 90-minute crossing service including an upgraded Club Class Lounge, with 360-degree sea views, and refreshed passenger areas.
Other facilities on board include free WiFi, Boylan's Brasserie, Café Lafayette and a soft play area for any younger members of the group. There's also an online click and collect service for duty-free.
Andrew Sheen, Irish Ferries' managing director, said: "We're delighted to bring a little bit of Ireland to this route, and after months of travel limitations, we know that people are very eager to see family and friends, re-ignite business relations, and escape their everyday and take a much-needed holiday."
The new service launched on 29th June. Coach groups of 10 or more can benefit from special ferry travel rates with Irish Ferries. The operator also offers a Flexibility Option if customers need to change bookings at the last minute.
Doug Bannister, chief executive of the Port of Dover, said: "We offer a very warm welcome to Irish Ferries and are delighted to see their operations commence from the UK's busiest international ro-ro port (roll off, roll on port)."
About Irish Ferries
The operator won the award for Best Ferry or Fixed Link Operators as part of the 2020 Group Leisure & Travel Awards.
Its other routes are:
Dublin, Ireland - Holyhead, England
Rosslare, Ireland - Pembroke, Wales
Dublin, Ireland - Cherbourg, France