The Lightpool Festival returns this October half-term, providing two weeks of free entertainment for the whole family.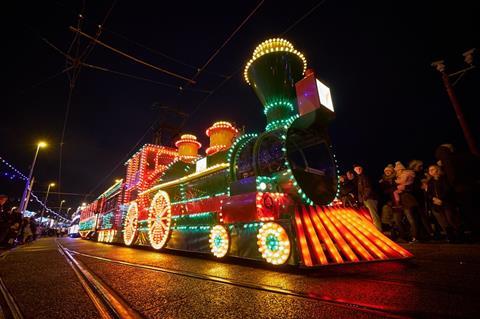 Running from 11th - 26th October, the festival will host a mix of live performance, light-based art installations, as well as a replica planet Earth in The Tower Ball, a large-scale Sun in the Winter Gardens and a display of giant illuminated see-saws.
An illuminated football tournament will take place for younger visitors and the Carnival of the Lights will make a return to this year's schedule.
The programme also includes fire and light based shows, a town centre art trail and the front of The Tower building will stage 3D projections.
Cllr Gillian Campbell, deputy leader of Blackpool Council, said: "We are thrilled to be able to announce that the Lightpool Festival is being extended to two weeks over the October half-term.
"Over the past three years, it has developed in terms of scale and ambition and has proved hugely popular with residents and visitors alike.
"This year, we are planning to showcase some extraordinary art installations in two of the most iconic venues in the UK – The Blackpool Tower and the Winter Gardens."
More on the events taking place
Gaia (14th - 26th October, Blackpool Tower Ballroom): Gaia is a touring artwork, which features detailed NASA imagery of the Earth's surface, measuring seven metres in diameter. A specially made surround sound composition by BAFTA award-winning composer Dan Jones will be played alongside the sculpture.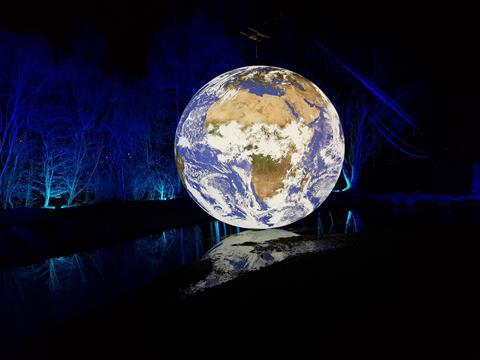 Sun (14th - 26th October, Olympia in the Winter Gardens): The new installation by artist Alex Rinsler is a seven-metre sphere with NASA projections of the sun's outer surface which shines from the inside to create a 360-degree display.
Wavefield (23rd - 26th October, St John's Square): A collection of eight giant see-saws will be shipped from Canada to produce an interactive display. Their motion activates built-in lights and speakers.
Fit2Glow Football (Heats during October, with the final on 16th October): Teams from local schools will have the chance to compete in a small tournament, sporting neon bibs and glow-in-the-dark accessories.
Pyronix (26th October, Comedy Carpet): The Belgian troupe will perform daring choreography to intense music, 'taking visitors on an astonishing visual journey'.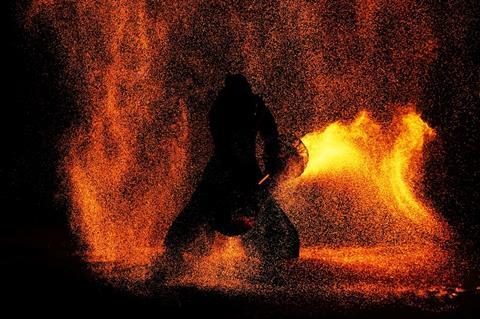 Late at the Library (18th October, Blackpool Central Library): New for this year, the event will see Blackpool Central Library's lights dimmed and filled with illuminated light. The event includes a themed book reading, archive film footage of Blackpool Illuminations, a local art exhibition and workshops for children.
Carnival of the Lights (24th October, Blackpool Promenade): Back by popular demand, the Carnival of the Lights follows an illuminated tram parade, showcasing the town's heritage. The procession also includes the East Midlands Caribbean Carnival Arts Network, featuring a host of performers lit-up.