Hever Castle in Kent has announced its programme of events and key dates for groups to look out for across 2020, ranging from cultural celebrations to seasonal displays.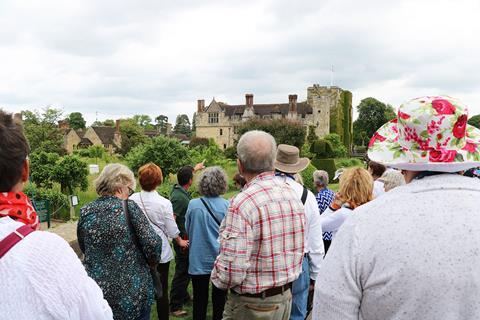 The castle is surrounded by countryside and is most famously known as the childhood home of Anne Boleyn, second wife of Henry VII and mother of Queen Elizabeth I.
It has released a variety of events to keep on your radar, and although details remain limited at the moment, people who organise group trips are encouraged to regularly keep up to date with new information on the castle's website.
Highlights for groups in 2020
Snowdrop Walk: from 8th February
Groups can follow a trail of thousands of snowdrops starting to emerge after the winter season - which marks the first sign of spring at the castle. There will also be early blossoms of camellia and quince.
Dazzling Daffodils: 16th - 22nd March
Free garden tours will be available as daffodils take over the grounds of the castle in the height of spring.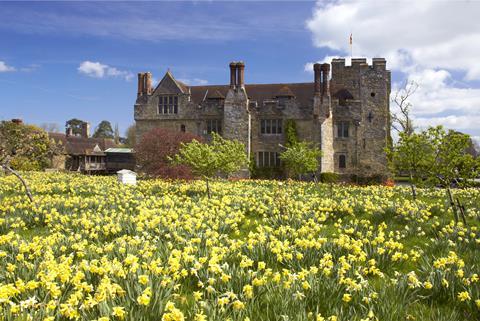 Tulip Celebrations: 21st - 26th April
Tulips made up of lots of different colours will be on display either on a self-guided trail or a free tour with one of the gardening team.
Other key dates:
VE Day 75th anniversary celebrations: 8th - 10th May
Field of the Cloth of Gold 500th anniversary: 10th April
Jousting: 6th - 7th and 13th - 14th June
Beer and Food Festival for Father's Day: 20th - 21st June
Tudor Dancing: 27th - 28th June
Hever in Bloom: 29th June - 5th July
Experience the Rose Garden in the summer, with guided tours available. Many of the castle's rooms will also be filled with floral arrangements created by its florist and gardening team.

Autumn Colour: from 1st October
As the leaves turn for the start of autumn, the castle sports a range of seasonal colours in its grounds, including the Boston ivy on the front of the building.
Christmas at Hever Castle: 21st November - 24th December (closed 25th & 26th December and 2nd & 3rd January)
The castle's rooms will be decorated for Christmas, with groups also able to shop for seasonal gifts and sample festive food in the restaurants. The gardens will be illuminated in the evenings with different lights too.
A new opening
The current Waldegrave Room will be refurbished to better tell the story of the Stuart monarchs. The castle will work with historian David Starkey, new portraits not previously seen will be on display and Bonnie Prince Charlie artefacts will be showcased in new cabinets.
Further group incentives for a visit
Groups of 15 or more arriving at the grounds together qualify for a special rate, with entry price including admission to special events except where stated.
Guided tours of the castle and gardens are available for 15 or more but must be pre-booked in advance.