The hit production, which tells the remarkable true story of 7,000 stranded air passengers in the wake of 9/11, will now run in the West End until next year.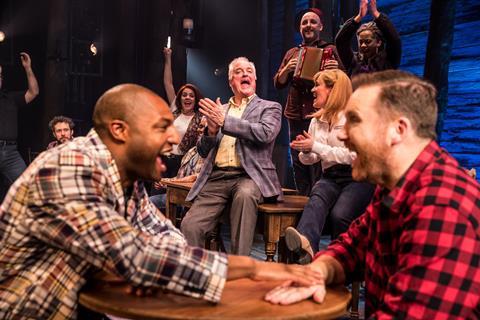 Come From Away, which opened at London's Phoenix Theatre at the start of 2019, was initially booking until September but has now been extended to next February.
The show recounts the incredible tale of how the residents of Newfoundland welcomed the passengers of planes from around the world.
It has recently won Best New Musical, Best Theatre Choreographer, Best Sound Design and Outstanding Achievement in Music at the Olivier Awards
The musical continues sold-out, record-breaking performances on Broadway, in Canada and on a 60-city North American Tour. An Australian production is confirmed to open this summer, and a feature film adaptation is in the works.
Come From Away in numbers:
The musical is 100 minutes long.
A 12-strong cast play a total of 84 characters.
Throughout the performance, more than 16,000 stories are told.
The West End cast
The cast of Come From Away in the West End includes Jenna Boyd (Beulah and others), Nathanael Campbell (Bob and others), Clive Carter (Claude and others), Mary Doherty (Bonnie and others), Robert Hands (Nick, Doug and others) and Helen Hobson.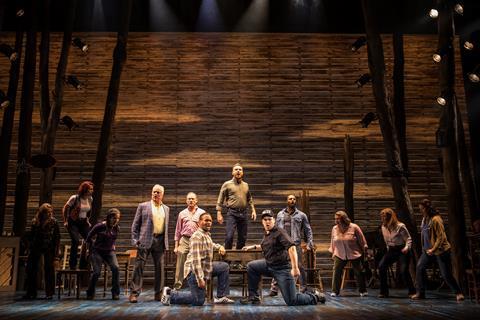 The creators of the musical, husband and wife David Hein and Irene Sankoff, wanted the show to honour what was lost and commemorate how much was gained from the tragic events in 2001.
Our review
GLT went to see the musical shortly after it opened with editor Keeley Rodgers calling it a "show-stopping performance that celebrates the very best of humanity".
"After a standing ovation, I don't think I was the only one who left the Phoenix Theatre having found, and gained, so much from a moment in history known for its loss. They say theatre can change the world."

Keeley Rodgers, GLT editor
Read Keeley's full review here.