A new adrenaline-fuelled activity that allows visitors to walk around the roof of British Airways i360's giant viewing pod, 450ft above Brighton beach, has opened.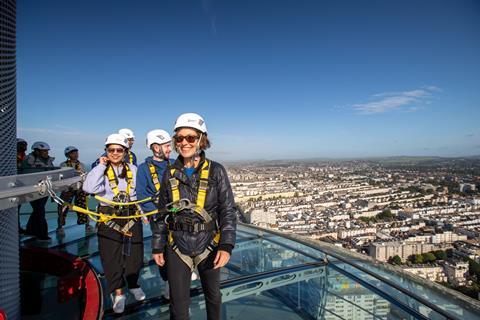 Walk 360, as it's known, is Brighton's newest visitor attraction and offers groups an open-air view across the city and its landmarks from a great height.
Passengers will board the giant glass viewing pod and glide slowly to 450ft above Brighton beach and once at full height, an instructor leads the group to the ladder that is set between the pod and the tower.
Each person is then clipped onto a safety system to climb a short ladder before being secured by their harness to the safety rail system on top of the pod.
Visitors will then step on the top of the BAi360 pod at 138 metres high for an open-air, 360 degree walk around the viewing tower, giving all visitors the chance to see the coastal and city views from a completely new perspective.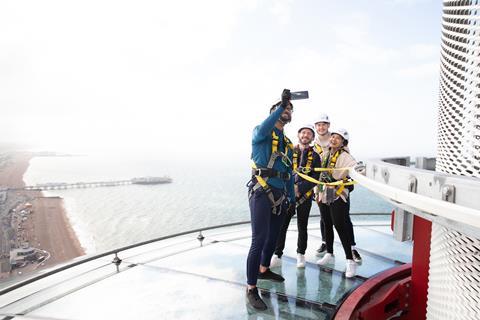 Ian Hart, chief operating officer at BA i360, said: "We are thrilled to announce the newest addition to the Extreme 360 activity portfolio at BA i360.
"Walk 360 is an exhilarating experience and offers the public a chance to see Brighton as they never have before. With the Climb 360 that we launched just last year, and the Drop 360 abseil on offer, BA i360 is fast becoming the centre of adrenaline fuelled activities in Brighton in addition to a unique viewing attraction.
"I'm confident this extreme activity will appeal to a new audience for our business, those that enjoy adrenaline-fuelled activities which give you the buzz of accomplishment and leave you feeling elated."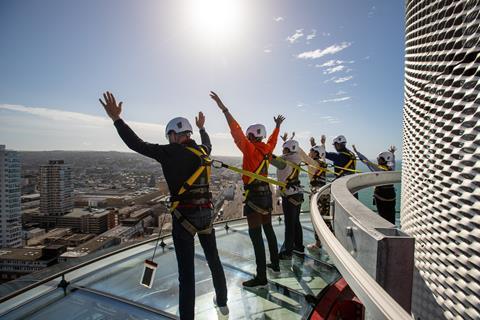 The whole experience lasts around 1 hour 30 minutes and is open to anyone aged 12 and over. Groups of six or more can benefit from reduced ticket prices.
Those who'd prefer to experience the views from within the pod can still do so as a group, holding up to 175 people.
The Nyetimber Sky Bar on board the pod offers a range of alcoholic and non-alcoholic drinks which can be pre-booked by group visitors at a discount.
Back at ground level, groups can also visit the exhibition about how the i360 was constructed before heading into West Beach restaurant for a meal with sea views.