The Association of British Travel Agents (ABTA) has released advice for customers affected by the announcement that Super Break and Late Rooms have ceased trading.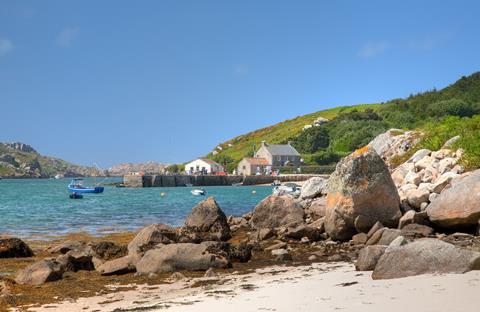 Groups who have a future holiday booked with Super Break could face the possibility of their trip being cancelled.
But the vast majority of holidaymakers' travel arrangements will be covered through one of a number of different types of financial protection.
The Malvern Group, which incoorporates Superbreak Mini Holidays (known as Super Break) and Late Rooms, said that people who made a package booking (excluding flights) should be financially protected by ABTA. For those who have booked a package including flights should be covered by the Civil Aviation Authority ATOL scheme.
About Super Break
Established in 1983, the company specialised in UK and European short breaks including theatre, rail packages and concerts. On Thursday, parent firm the Malvern Group announced they had ceased trading "with immediate effect" and intended to appoint an administrator.
To see the full notice from the Malvern Group click here.
ABTA has issued advice for Super Break customers but said it did not cover Late Rooms which wasn't an ABTA member.
It said those who are currently on a Super Break holiday, which is an ABTA-protected package (rail or non-flight packages) should be able to continue their trip but can contact ABTA if they come across any difficulties.
ABTA also issued further advice to help customers who are worried they may miss out on a pre-booked trip or lose money:
If the booking was made through a travel company, and not directly through Super Break, the company should be contacted for advice and guidance.
If the booking includes a flight, the Civil Aviation Authority (CAA) can be contacted to make a claim on the holiday.
If the holiday was booked through Super Break and includes accommodation and travel (excluding flights) and/or other services, customers should be able to claim through the credit card company the holiday was paid for on. The credit company may ask for an ABTA referral letter which can be downloaded here for credit card or here for debit card. If the holiday was paid for by any other means, a claim will need to be made directly with ABTA, here.
Late Rooms Ltd has also ceased trading but was not an ABTA member. More information about what to if you have a trip booked with Late Rooms can be found here.
For all enquires relating to non-air and non-ATOL bookings, customers and agents can call the ABTA Claims Helpline on 020 3758 8746 (Monday - Friday, 9am - 8pm) and (Saturday - Sunday, 10am - 4pm).