The journalists, all working from home in lockdown, decided to act after being dismayed by unbalanced and inaccurate coverage of the industry over the handling of coronavirus cases during the pandemic.
All cruise lines have been forced to halt operations after countries around the world imposed restrictions on travel.
The specialists who took part include cruising experts and regular Group Leisure & Travel writers Jeannine Williamson and Jane Archer.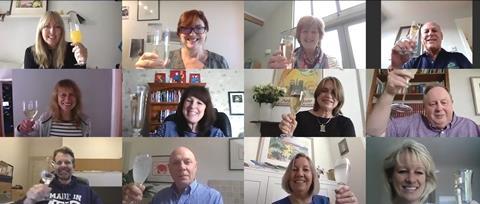 The others taking part were: Sue Bryant, Sara Macefield, Rebecca Barnes, Gary Buchanan, Adam Coulter, Lesley Bellew, Caroline Hendrie, Deborah Stone, Nick Dalton and Dave Monk. Between them they have notched up hundreds of cruises all around the world.
The video was edited by Dave Monk, who said: "We didn't want it to be too long so we set ourselves a limit of 20 seconds each - which is a very short time to convey your love of such a wide-ranging industry. Even so, between us we have covered big ships, small ships, square riggers, expeditions and river cruising in various regions.
"Although this project was spurred by the coronavirus outbreak we didn't want to make it all about that - we decided to create a positive, upbeat video that will stand the test of time even when, thank goodness, we are all sailing again."